Clitheroe
---
---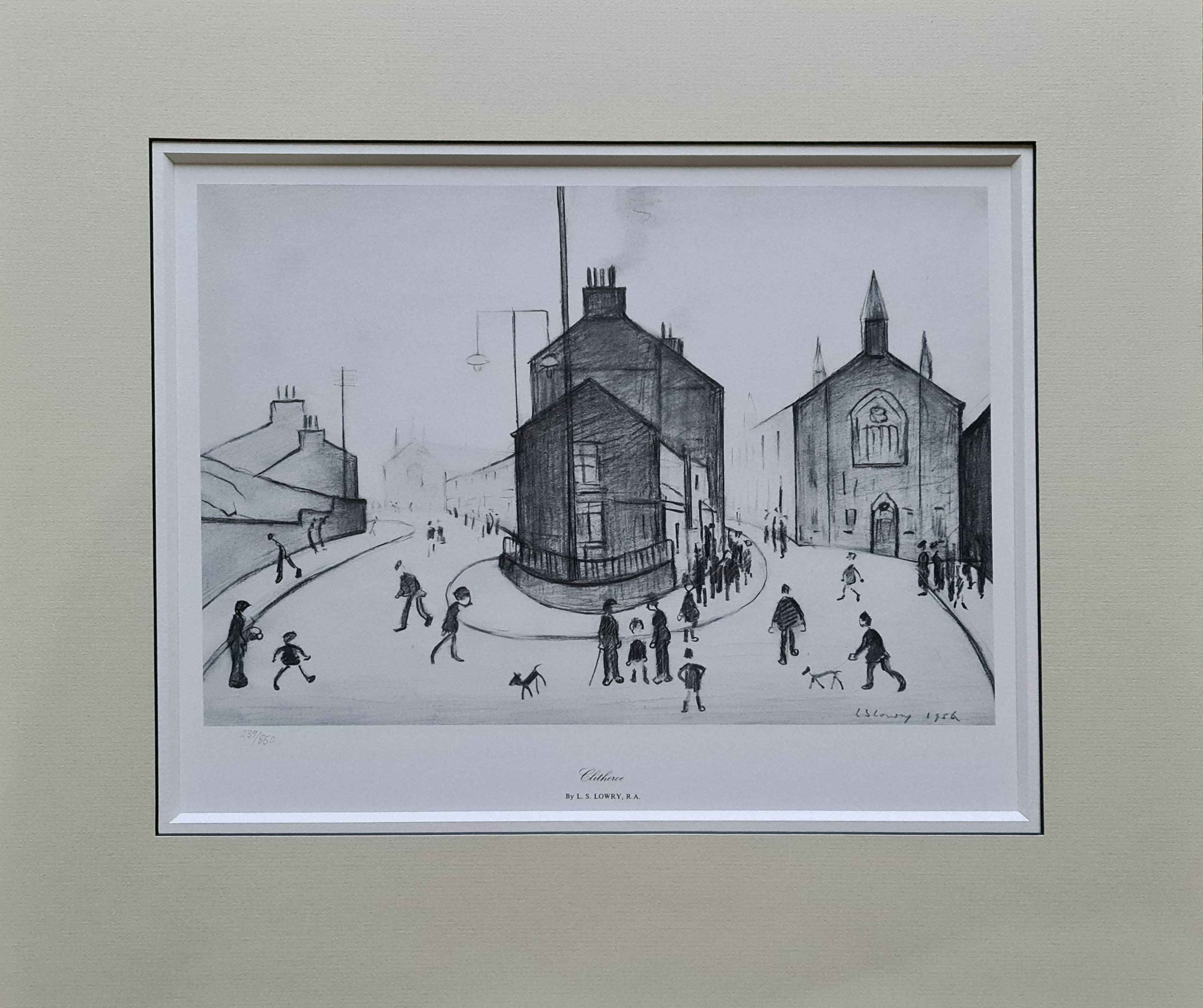 Limited, Edition print of 850
Image size 13.5"x 10"
The name Clitheroe is thought to come from the Anglo-Saxon for 'Rocky Hill', and was also spelled Clyderhow and Cletherwoode, amogst others.
The town was the administrative centre for the lands of the Honour of Clitheroe.
The Battle of Clitheroe was fought in 1138 during the Anarchy.
These lands were held by Roger de Poitou, who passed them to the De Lacy family, from whom they passed by marriage in 1310 or 1311 to Thomas, Earl of Lancaster.
It subsequently became part of the Duchy of Lancaster until Charles II at the Restoration bestowed it, on George Monck, 1st Duke of Albemarle, from whose family it descended through the house of Montague to that of Buccleuch. At one point, the town of Clitheroe was given to Richard, 1st Duke of Gloucester.
Up until 1835, the Lord of the Honor was also by right Lord of Bowland, the so-called Lord of the Fells.
The town's earliest existing charter is from 1283, granted by Henry de Lacy, Earl of Lincoln, confirming rights granted by one of his forebears between 1147 and 1177.
According to local legend, stepping stones across the River Ribble near the town are the abode of an evil spirit, who drowns one traveller every seven years.
David Shepherd
Russell
Flint.
The work of Mr L.S. Lowry has become of great artistic and financial importance of recent years. A selection of his prints and
Lowry
onapromenade
onthesands
organgrinder
arnoldstreet
manwalkinghisdog, drawing
riverirwell
original-rtc
sandsend, whitby
saturdayafternoon
stepspeelpark
lowry-original-thelake
original-thelake1951
twosisters
viewfromthertc
originalviewofstepspeelpark
womaninchair
publishers
sailingboats
burford, church
Deal
going to the match
referencelibrary
football match
thefamily
stationapproach
stlukes-unsigned
stmarysbeswick, church
streetscene
studio 3
studio 4
thames, painting
theartofnorthernbritishartists
thefamily, signed print
TheImportanceOfArtInTheModernSociety
threemenandacat
yachts
countryroadnearlytham
ststephenschurchsalford2
original-thelake
urllist