Studio 4
---
---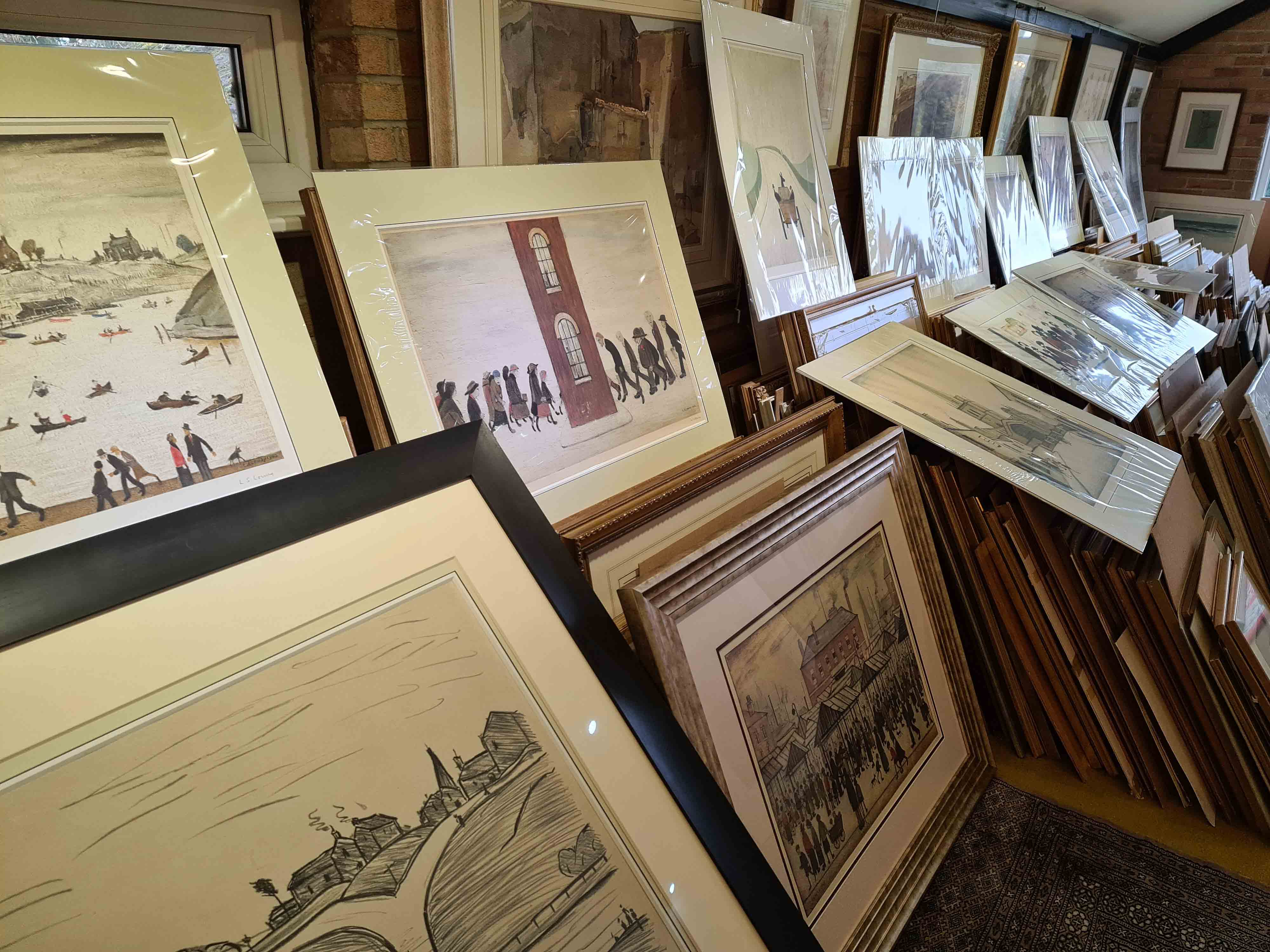 A small selection of work in the studio.
L.S. Lowry
Usually when we purchase the signed limited edition prints, they are in their original frames.
There is no value in keeping the work in its original framing, on the contrary it is usually very poorly farmed with no acid free paper or UV blocking glass.
the print is usually attached to the mount with sellotape, which is not very conservation consious, but that was the way things were done in the 1960s and 1970s.
We would generally take the work out of the old framing and put into conservation quality, french bound mounts
giving a cleaner fresher and more contemporary look, the munted prints would then be wrapped in acetate,
and be ready for framing, in a frame of the vendor's choice, along with museum glass, which blocks most of the UV light which fades the print.
Originals, lithographs and limited editions prints for sale.

01623 799 309
Specialist dealers to the trade and retail.