Fine Art Trade Guild Leaflet
---
---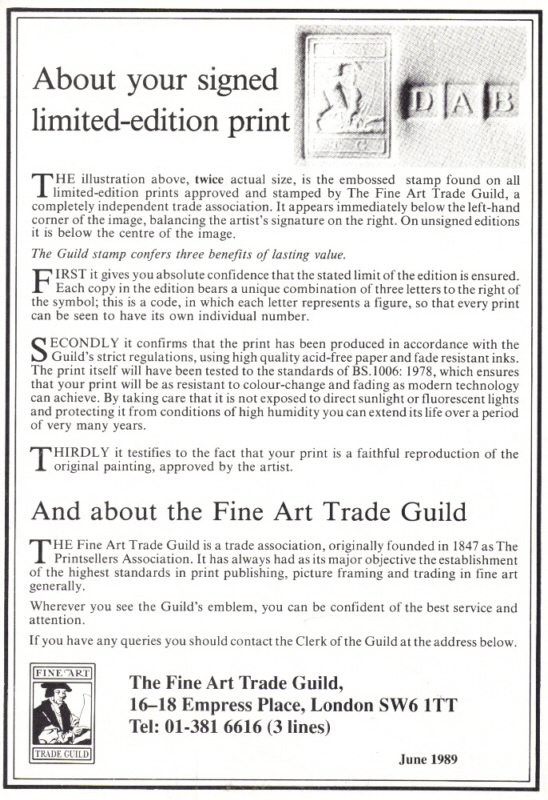 Leaflet explaining the Fine art trade guild stamp on limited edition prints.
The Fine Art Trade Guild used to offer a service, whereby publishers could pay to have their signed limited editions monitored by an outside body.
Each print would be stamped with the FATG logo containing three numbers,
These three numbers would represent the edition number for that particular print.
The Guild would also make sure that the inks used were lightfast, and the paper used for printing was acid free.
The original printing plates wouldd then be destroyed so that no other copies could be issued, and the publication copyrighted.
Some publishers used the Fine Art Trade Guild to stamp/authenticate the work, other publishers had Lowry sign and number the prints and they would then add their monogram.
This was probably purely from an economical point of view, as undoubtedly, The Fine Art Trade Guild would charge for their services
Telephone:- England 01623 799 309 or 07974 371 255
David Shepherd
William Russell Flint
L.S. Lowry
Our aim is to offer our clients an excellent service at unbeatable prices.