Sailing Boats
---
---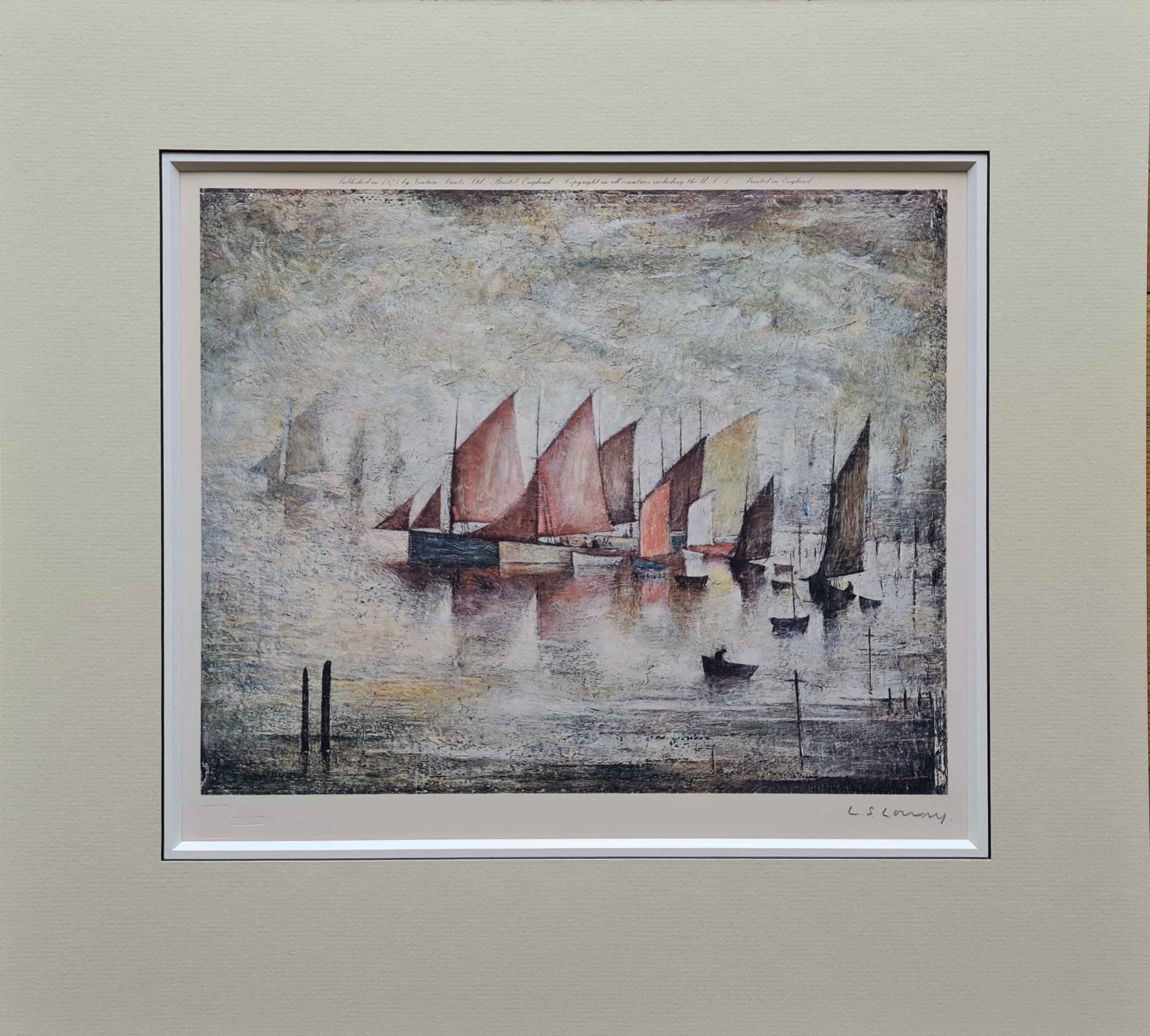 "Sailing Boats"
Signed, Limited edition print of 850
Published in 1972 by Venture Prints
Courtesy of G.C.Shephard
Copyright in all countries inc. USA.
Stamped by the fine art trade guild
Image size 11.5"x 13.5"
We are offering this title (only one available) for £8,950, complete with french bound mounting or complete with original framing.
All the work we sell is in pristine condition, and comes with a Certificate of Authenticity.
Phone to reserve, or visit the studio by appointment in Nottinghamshire today...
We have over 200 signed limited editions by Lowry on display in the studio.
How many types of boats are there?
There are 20 different types of boats ( boat types ) namely trawler, tug, deck boat, dingy, lifeboat, sailboat, cuddy, pontoon, ferry, houseboat, Center Console Boat,
bass boat, bay boat, bowrider, Convertible Fishing Boat, Dual console boat, catamaran, inflatable boats, utility boat & yacht.
What are small boats called?
Dinghy. A dinghy is a small boat, usually 7-12 feet in length.
They are usually powered by oars, small outboards, or sails. Often carried or towed by a larger boat for going ashore.
Traditional sailboats are monohulls, but multi-hull catamarans and trimarans are gaining popularity.
Monohull boats generally rely on ballast for stability and usually are displacement hulls.
This stabilizing ballast can, in boats designed for racing, be as much as 50% of the weight of the boat, but is generally around 30%.
It creates two problems; one, it gives the monohull tremendous inertia, making it less maneuverable and reducing its acceleration.
Secondly, unless it has been built with buoyant foam or air tanks, if a monohull fills with water, it will sink.
d@art.info
01623 799 309