---
Original pencil drawings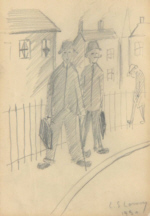 The Rent Collectors
Pencil on paper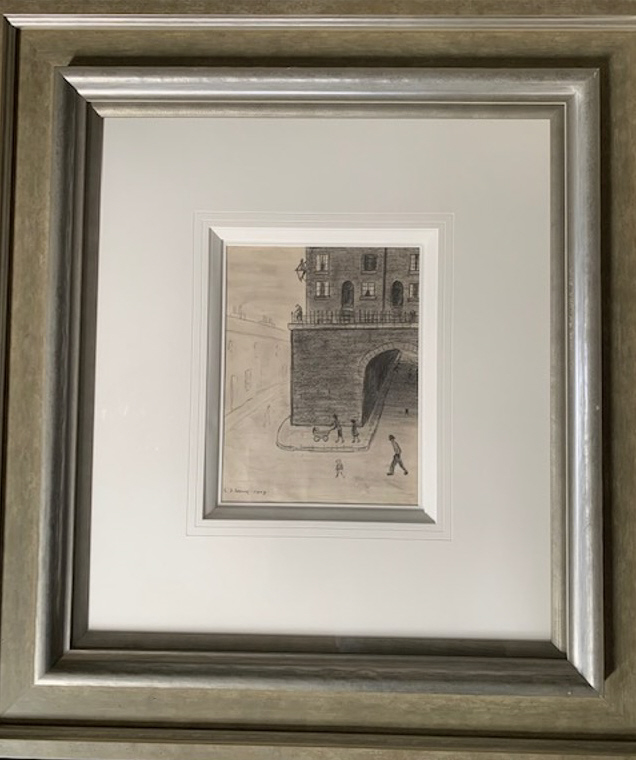 "A Street scene, 1957"
Pencil on paper
Image size 11" x 8"
Signed and dated; L.S. Lowry 1957 lower left
Inscribed verso; "For my friemd Eric of Oldham, who grew up in Lowry's apocolypse of grime!"
Mervyn November 1975 12.25" x 9.5"/ M Levy, 71, The Quadrant, SW20
Provenance
L.S. Lowry
Mervyn Levy
Private collection gifted from above on 1975
The Savage club, London (label attached verso.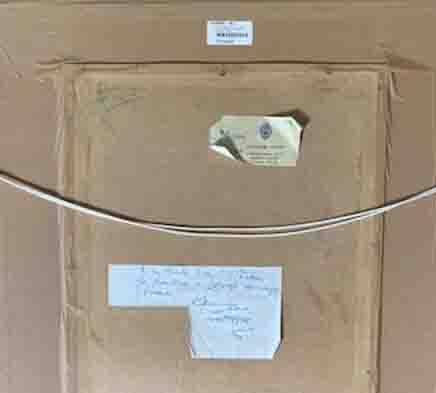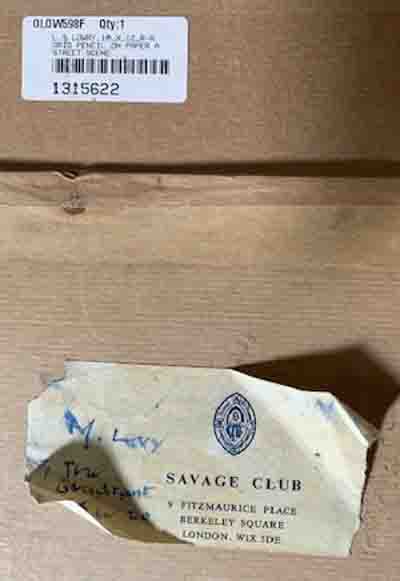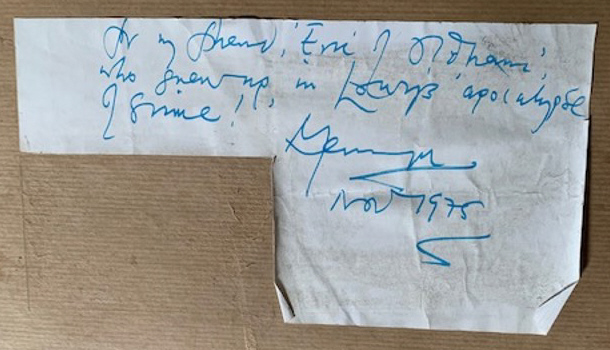 By 1957, Lowry had become more interested in people and individuals he saw everyday.
He felt a progression in his work from portraying the industrial scenes with crowds to drawing specific figures.
'Man lying on a wall' and 'Woman with Beard' are typical examples painted around the same time.
Lowry wished to portray the uniqeness of individuals.
He commented to the art critc Edward Mullins in the 1960s "Everyone's different, Look"...
That man's got a twitch... he's got a limp...
he's had too much beer... those two have just had a row.. That woman, she's angry with her child..
It's wonderful, isn't it..? The battle of life, sir, that's what it is, The battle of life."
This drawing was executed after Lowry had ceased work at the Pall Mall Property Company in 1952.
In 1955 he was made an associate member of the Royal Academy.
By 1957 Lowry's work had become highly recogized, collectors included The Queen Mother, and the Prime Minister's daughter.
In the same year as this drawing was produced, the BBC produced a documentary on Lowry, at home, at work and around Salford.
This drawing was owned by the artist and writer Mervyn Levy (1914 - 1996) former flat mate of the poet Dylan Thomas, and an authority
on Lowry's work, as well as a close friend of the artist.
Levy commentated and wrote widely on Lowry's art including the definitive publications, The Paintings of L.S. Lowry (1975)
and The Drawingsof Lowry (1976).
The looming brick building and gaping arch which form the structure of this drawing, bring to mind Levy's observation that in Lowry's work,
buildings may suddenly assume all the character and personality of a human being.