View from the R.T.C.
---
---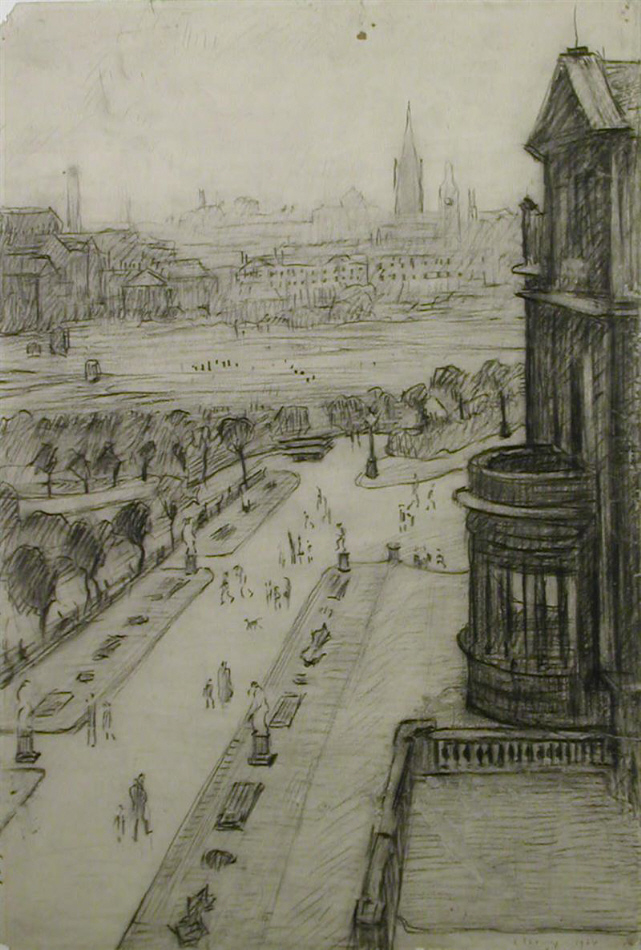 "View fron the Royal Technical College"
Image size
Original drawing,

'In 1921 the Institute was renamed the Royal Technical College, Salford. However, in 1958 it split into two separate organisations; The Royal College of Advanced Technology and the break-away Peel Park Technical College.
The break-away college became the Peel Park Technical Institute in 1961, the Salford College of Technology in 1970, and then the University College Salford in 1992.
On 10 February 1967 the Royal College of Advanced Technology became the University of Salford when Her Majesty the Queen handed over the Royal Charter.
The University College Salford and the University of Salford finally merged into a single institution in 1996; exactly 100 years after the formation of the original Royal Technical Institute.'
Along the way this building was renamed the Peel Building.
Today it is home to the School of Environment & Life Sciences.

here the signed limited edition prints and paintings by wildlife artist David Shepherd,
here of Sir William Russell Flint Mr L.S. Lowry here
Our aim is to offer our clients an excellent service at unbeatable prices.