A signed print, whether a limited edition or not, should show a personally signed signature by the artist (see photo below)
Usually the signature is in pencil, as this does not fade.
Occasionally the signature is in biro or felt tip; unfortunately these inks can fade upto 100 percent.
If there is no personally signed signature visible, then it can be assumed that the print is not signed
The signature is never covered up by the mounting.
The signature seen on the image (the painting) is part of the original work, and therefore a printed signature.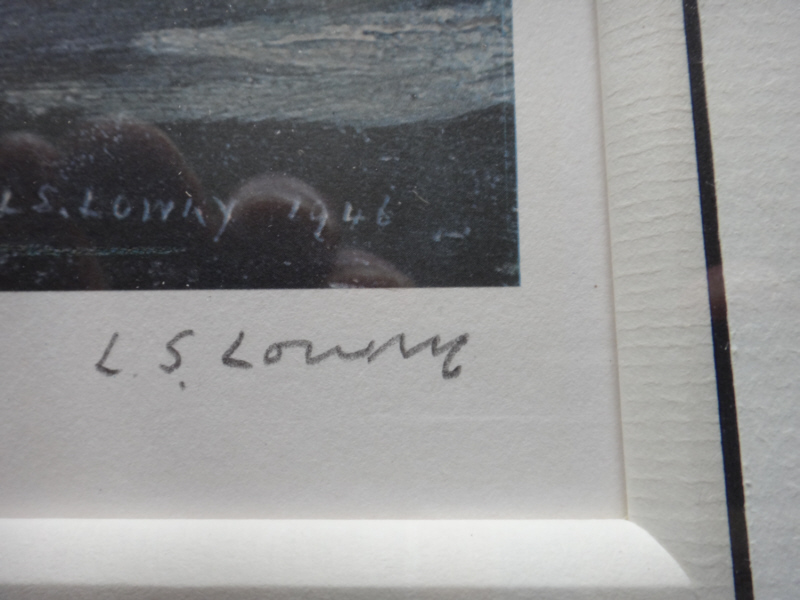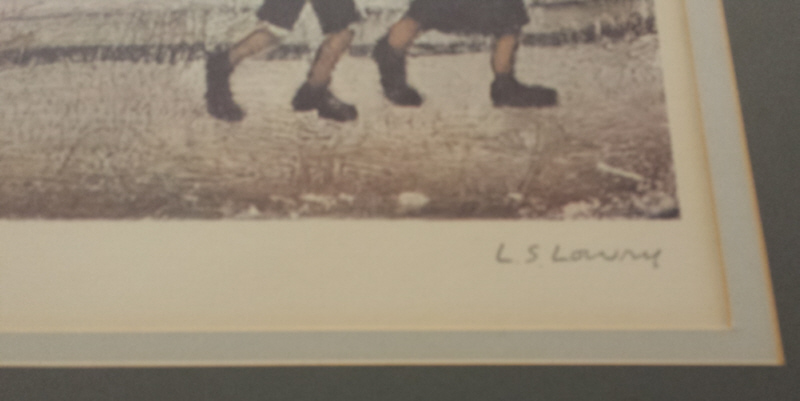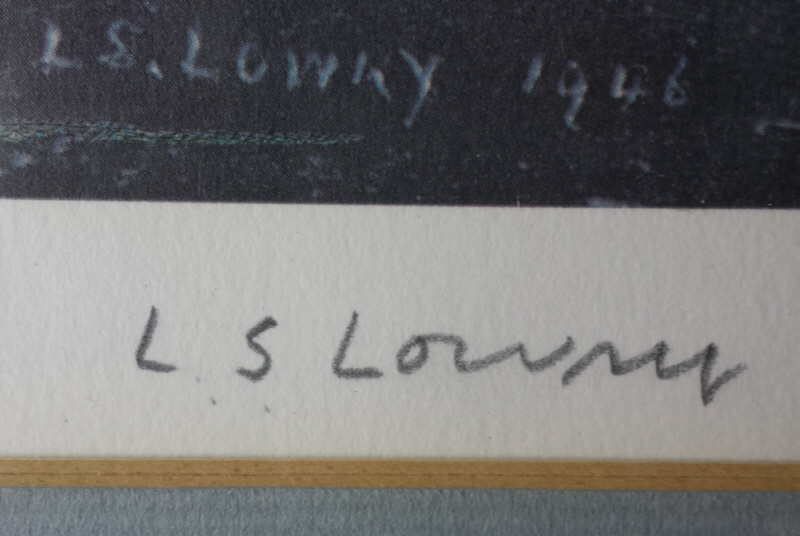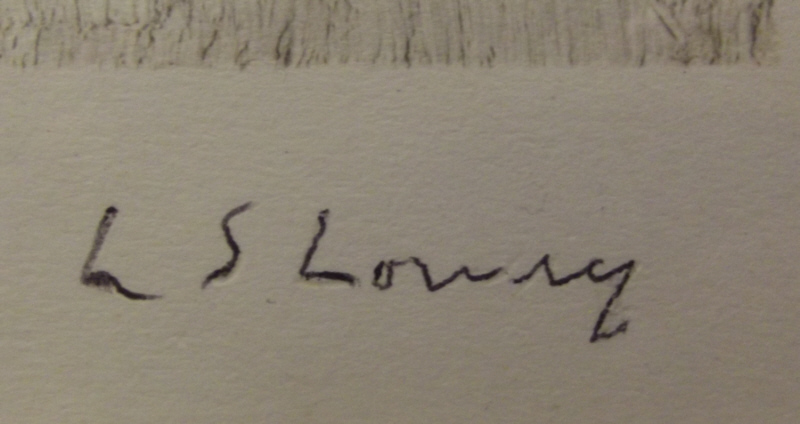 an overwritten signature on 'Three Men and a Cat' where the original biro signature has faded...

A fake Lowry signature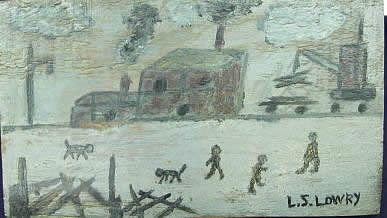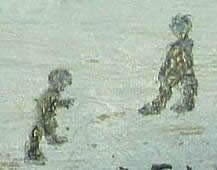 Back to www.lowry.co.uk
wildlife artist,
David Shepherd
Russell Flint
d@art.info
01623 799 309