Ardoyne
David Shepherd
---
---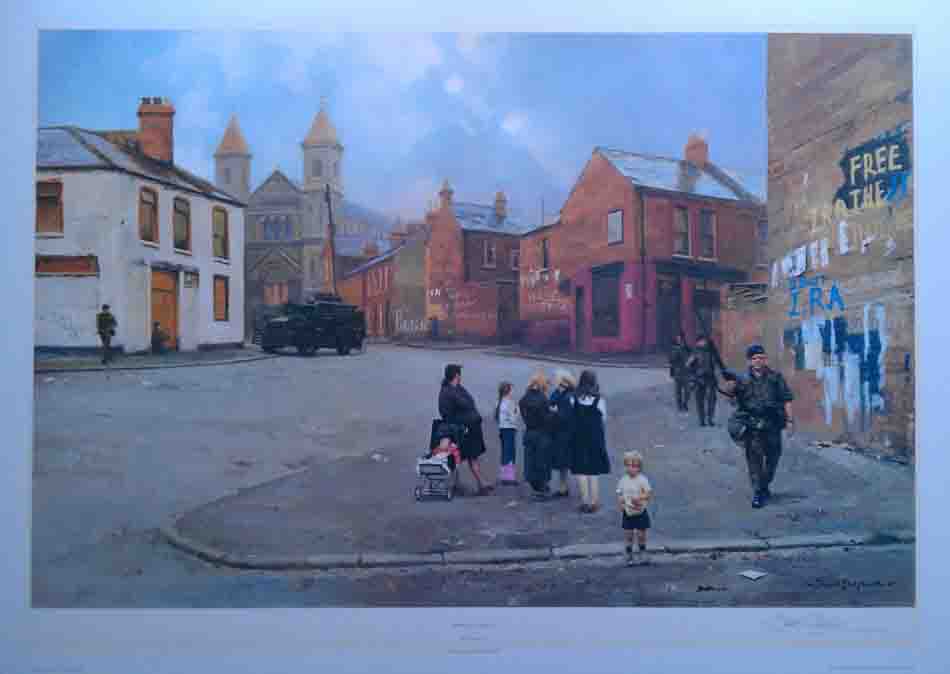 Ardoyne
Signed, limited edition print of 150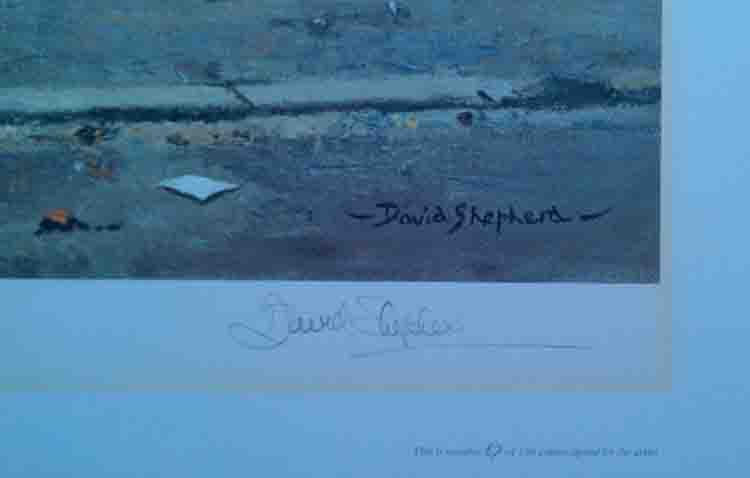 © S & W signed, limited edition print publishers ©
David Shepherd prints
Ardoyne Patrol` featuring First Battalion the Green Harrods in Belfast,
Personally signed by David Shepherd; he has captured the atmosphere perfectly.
The edition is quite low and this print in good condition can be rare.
If you would like to visit the studio in Nottinghamshire, (Saturdays and Sundays are fine too) Please call 01623 799 309 We have a collection of over 500 David Shepherd signed limited edition prints and original paintings for sale.
30 years experience and a collection of hundreds of David Shepherd, limited editions!
Studio open, 7 days a week!
Viewing by appointment
Back to
David Shepherd prints
for sale.
653 squadron beaver
afternoonflight
Alamein
ardoyne
ark turning into wind
Arnhem bridge
aviation
babytawny, owl
bestspotsonthehill
Lion; big five
british-wildlife
Rhino, bronze
brushwithsteam
-bw-cheetah
b/w/, lions
bw-tigers
cheetahs1967
cheetahz
Dhala
Dogs
donkeys
donkeys-page
dormouse
drawings-portfolio
dustyevening-sketch
elephants
glory days
haggis
happyhippo
Hedgehog
hot potami
icewilderness
spitfire
index-images
lastleavesofautumn
lazyhazydays
On Shed
Oosterbeek
oosterbeek
evening light
stmichaelsmountcornwall
studiesofmasai
Wherwell
original-zebra
Paintings
pandas-pencil
Pigs
portraits
prices
waterbuck
Amboseli