Glory days
David Shepherd
---
---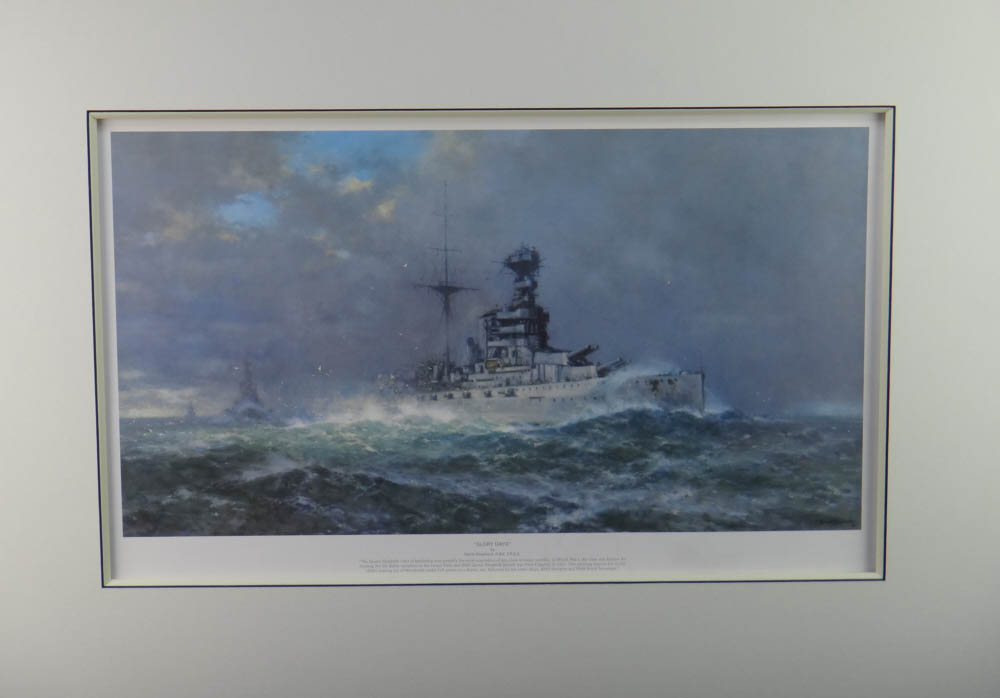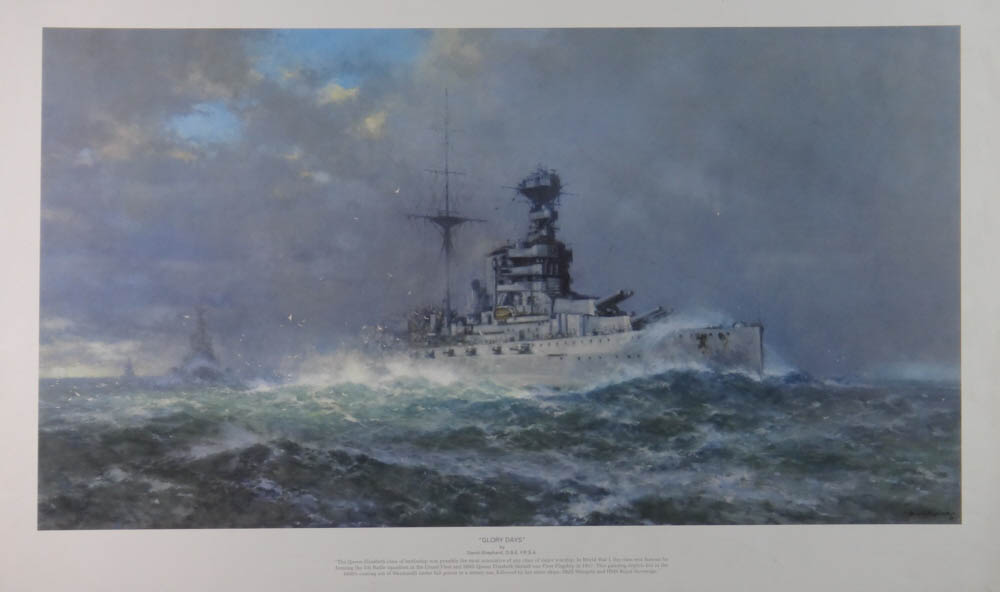 'Glory Days.'
Signed Limited Edition of 850
Image Size 13.5" x 24"
Date of publication 1998
A warship or combatant ship is a naval ship that is built and primarily intended for naval warfare.
Usually they belong to the armed forces of a state.
As well as being armed, warships are designed to withstand damage and are usually faster and more maneuverable than merchant ships.
During the lead-up to the Second World War, Germany and Great Britain once again emerged as the two dominant Atlantic sea powers. Germany, under the Treaty of Versailles, had its navy limited to only a few minor surface ships.
But the clever use of deceptive terminology, such as 'Panzerschiffe' deceived the British and French commands.
They were surprised when ships such as Admiral Graf Spee, Scharnhorst, and Gneisenau raided the Allied supply lines.
The greatest threat though, was the introduction of the Kriegsmarine's largest vessels, Bismarck and Tirpitz.
Bismarck was heavily damaged and sunk/scuttled after a series of sea battles in the north Atlantic in 1941, while Tirpitz was destroyed by the Royal Air Force in 1944.
The British Royal Navy gained dominance of the European theatre by 1943.
© S & W © David Shepherd
30 years experience and a collection of hundreds of David Shepherd signed, limited edition prints in the UK!
Studio open, 7 days a week!
Viewing by appointment
EMAIL:-
administrator@davidshepherd.com