Oosterbeek crossroads
David Shepherd
---
---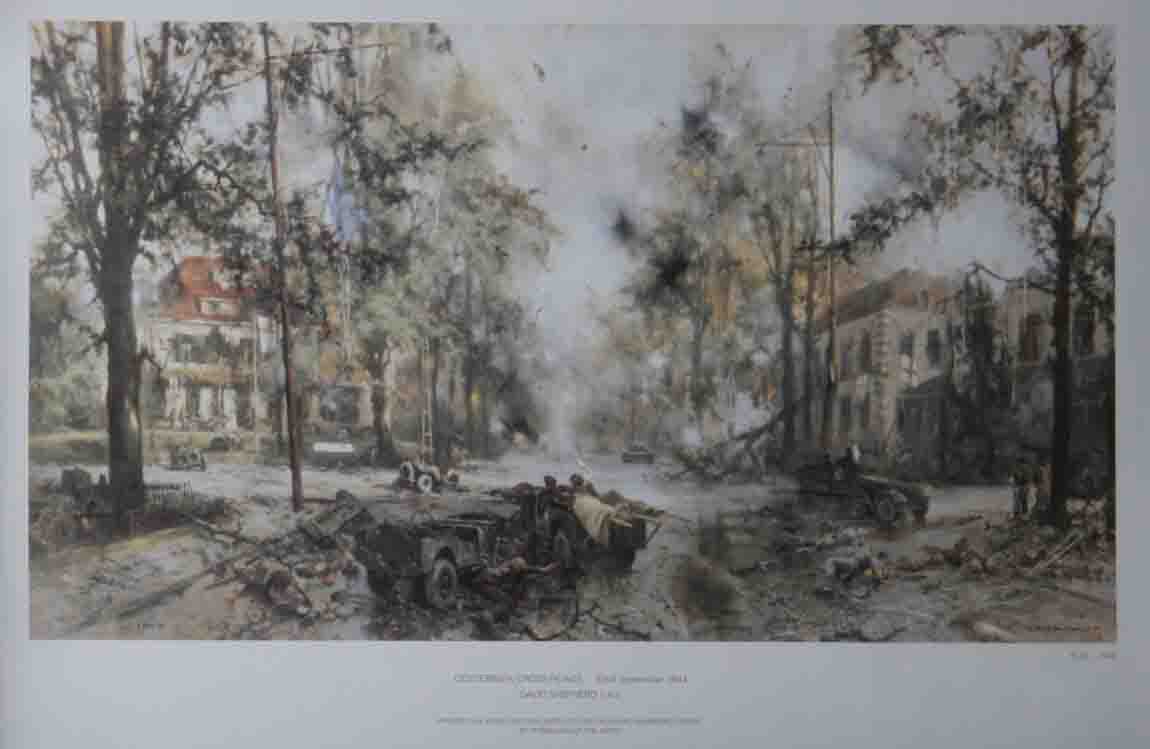 Oosterbeek Cross Roads - 22nd September, 1944
Limited edition, mint condition
Image Size approx 19.75" x 12"
Oosterbeek was a separate municipality until 1818, when the area was divided between Doorwerth and the village of Renkum.
In the 19th century, several mansions were built on the higher ground to the north of the old village.
One of these mansions, called De Hemelse Berg, was destroyed in 1944. Another, called Hartenstein, is now home to the Airborne Museum.
The construction of smaller buildings in the same area led to the creation of the Bovendorp (Upper Village).
To the north of the built-up area lies the Arnhem Oosterbeek War Cemetery.
The village is known for its involvement in the September 1944 Battle of Arnhem, during which it was heavily damaged.
General Roy Urquhart of Britain had his headquarters at Hotel Hartenstein.
Oosterbeek is also the location of the Hotel de Bilderberg, where the Bilderberg Group first met in 1954.
30 years experience and a collection of hundreds of David Shepherd signed, limited edition prints
Studio open, 7 days a week!
Viewing by appointment
administrator@davidshepherd.com
artist
L.S.Lowry.
Sir William Russell
Flint
.
David Shepherd prints and paintings