Amboseli (signed limited edition silkscreen )
David Shepherd
---
---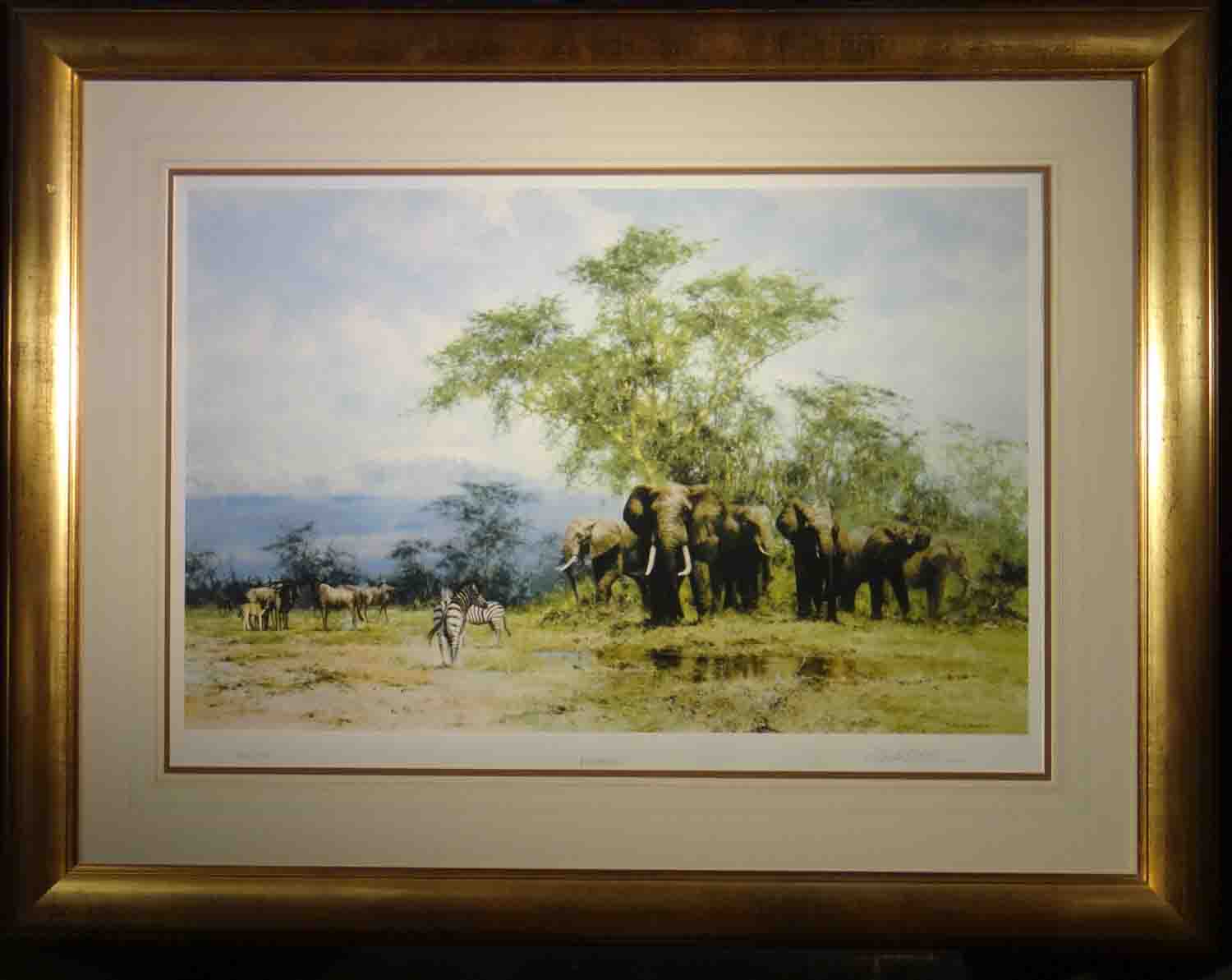 "Amboseli"
Signed Limited Edition
silkscreen print of 350
Published 1994
Image Size:-17" x 26.5"
Mint condition.
Price; please call:- 01623 799 309
Part of David Shepherd's 'Gold Collection' One silkscreen was published each year, begining in 1992 with 'Cheetah'
As with all silkscreens the edition is very low and when this title was released , it was oversubscribed several times more than the edition size.
The colours are much 'richer' than a photo litho print and it is time consuming work to add 36 colours separately onto a high quality watercolour paper
No two silkscreens are identical due to the manual process invloved, and the finished silkscreen is second only to an original painting.
Amboseli National Park is 151 sq. miles of the greater Amboseli ecosystem and set against Africa's highest mountain, Kilimanjaro,
Amboseli National Park is the stronghold of East Africa's elephant population.
Over 1600 individuals roam the wetlands, savannah and woodlands that make up this diverse and unique ecosystem in southern Kenya.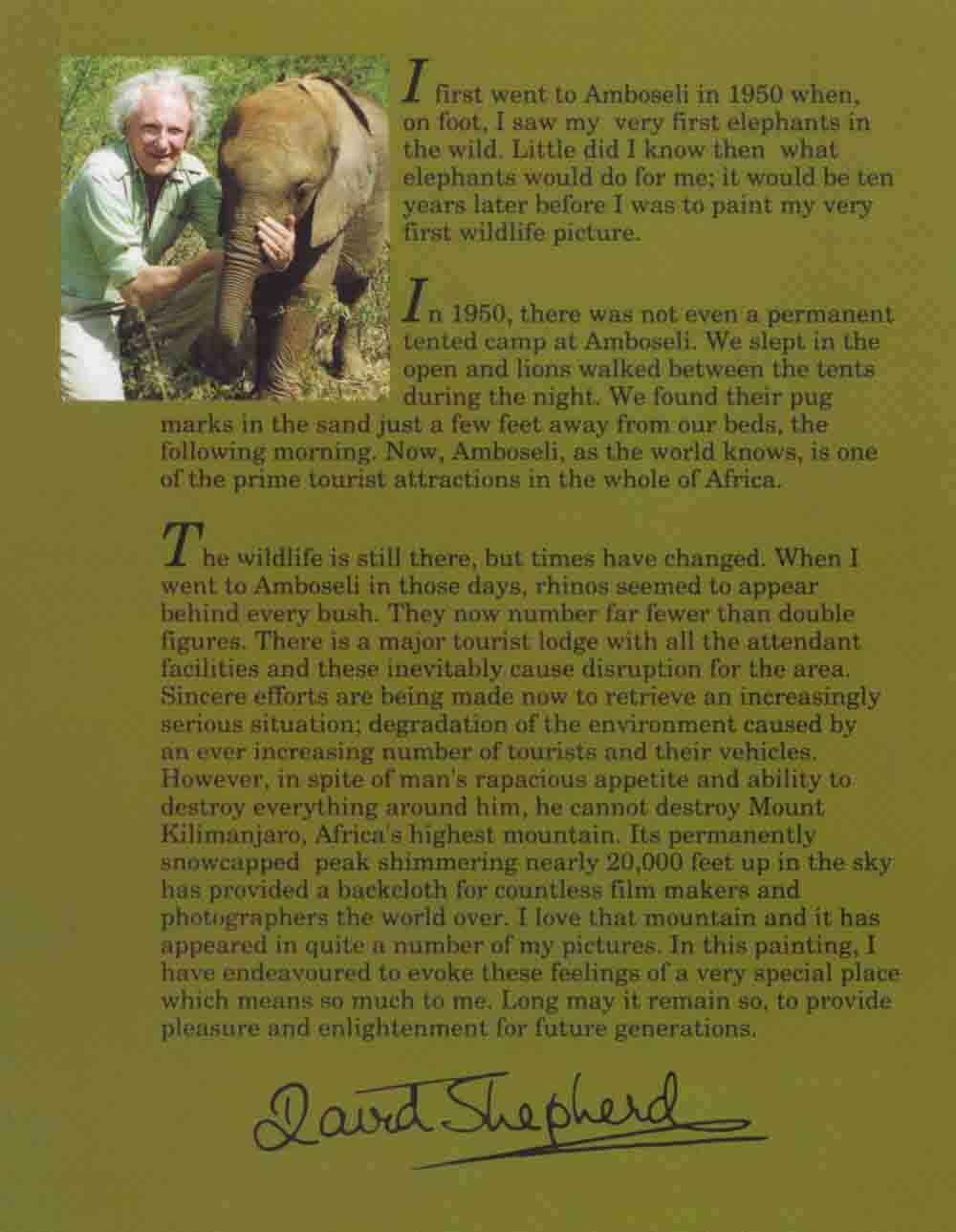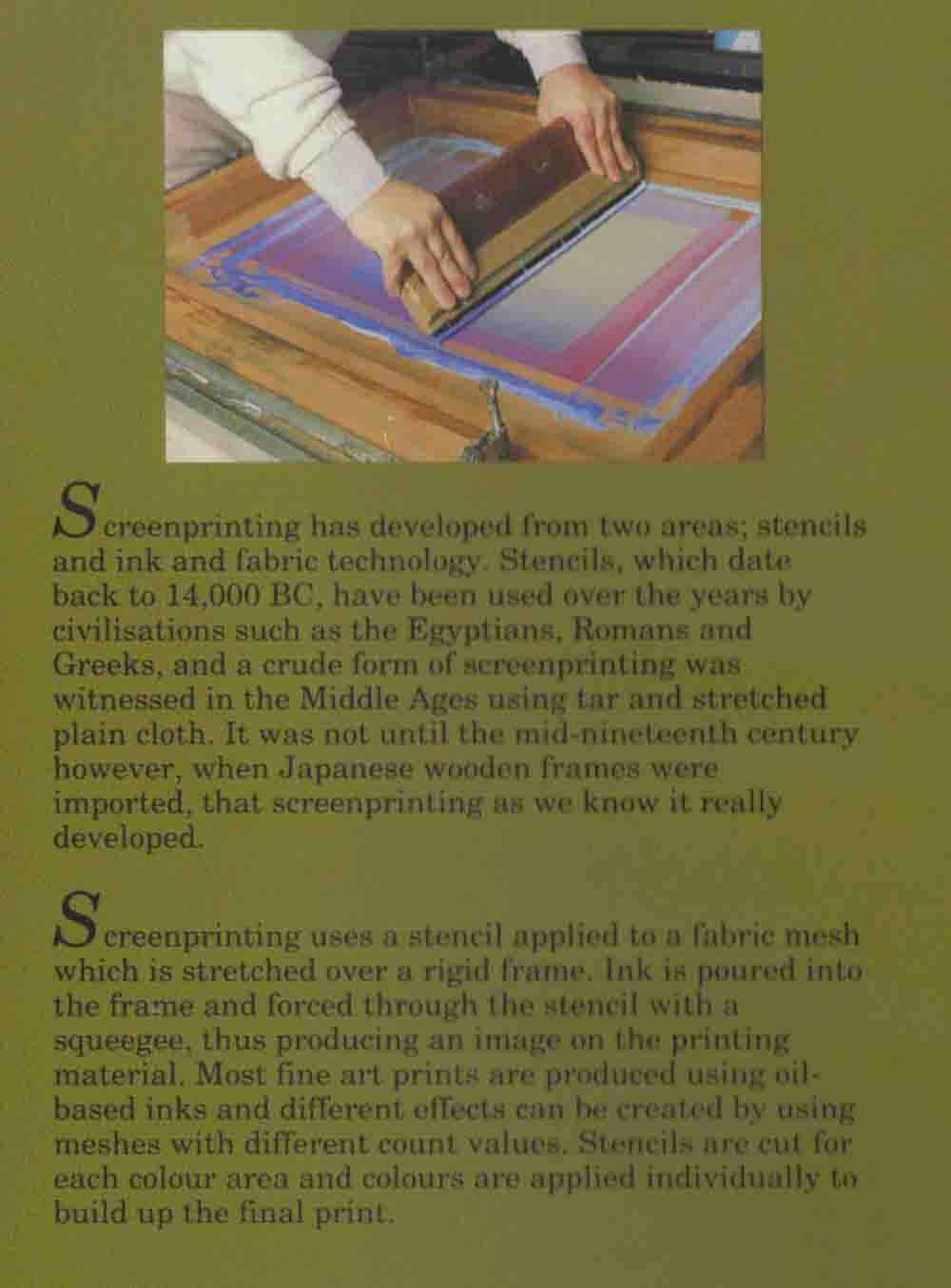 30 years experience and a collection of hundreds of David Shepherd signed, limited edition prints in the UK!
Studio open, 7 days a week!
Viewing by appointment
Sir William Russell Flint
lowry
referencelibrary
sailingboats
beach
britainatplay
burford
countycourtsalford
deal
fevervan
figuresinthepark
goingtothematch
huddersfield
manlyingonawall
peelpark
ferryboats
footballmatch
Gt. Ancoats street
thefamily
stationapproach
stmarysbeswick
stphilipschurchsalford
streetscene
stsimonschurch
threemenandacat
twobrothers
womanwithbeard