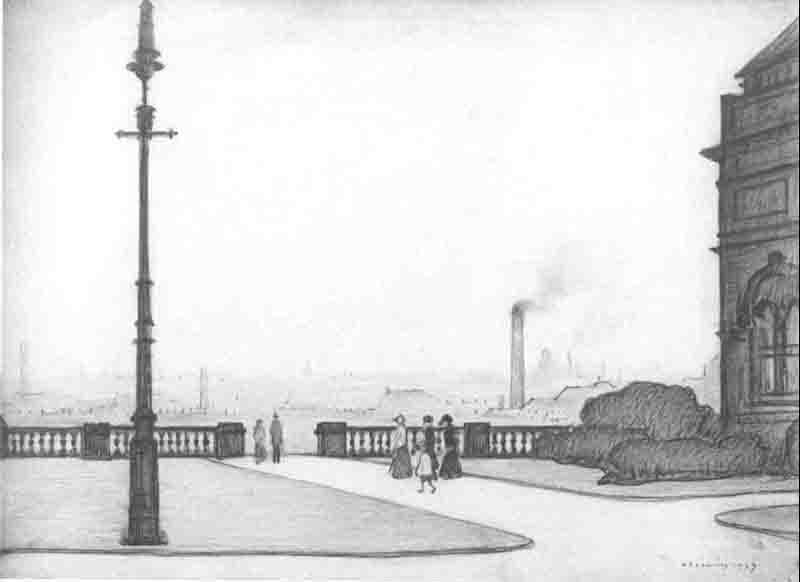 "Terrace Peel Park"
Image size
Original drawing
Terrace Peel Park
Pencil sketch.
Signed and dated
Peel Park is a public urban park in Salford, Greater Manchester, England, located on the flood plain of the River Irwell below Salford Crescent and adjacent to the University of Salford.
It was the first of three public parks to be opened on 22 August 1846, for the people of Manchester and Salford, paid for by public subscription.
The park was the main public venue for the 1851 royal visit of Queen Victoria to Manchester and Salford and has been the subject of a number of paintings by the Salford artist, L.S. Lowry.
David
Shepherd
prints and paintings Sir William Russell
Flint
Holiday house to let in Dordogne
France
Lowry
signed prints for sale.
piccadilly circus
steps at wick
original-thetower
original-towncentre
two anglers
twoboys
wet earth colliery dixon
photos
the pond
salford street scene
contraption
streetscene-drawing
studio 7
tree in a square
viaductsalford
Basra
battle imjin
military-FH70
royalhorseartillery
beach at roker
drawing people
familygroup
seascape
swinburystation
theflatironmarket
redarrowsconcorde