Tree in a Square
L.S. Lowry
R.B.A., R.A.
---
---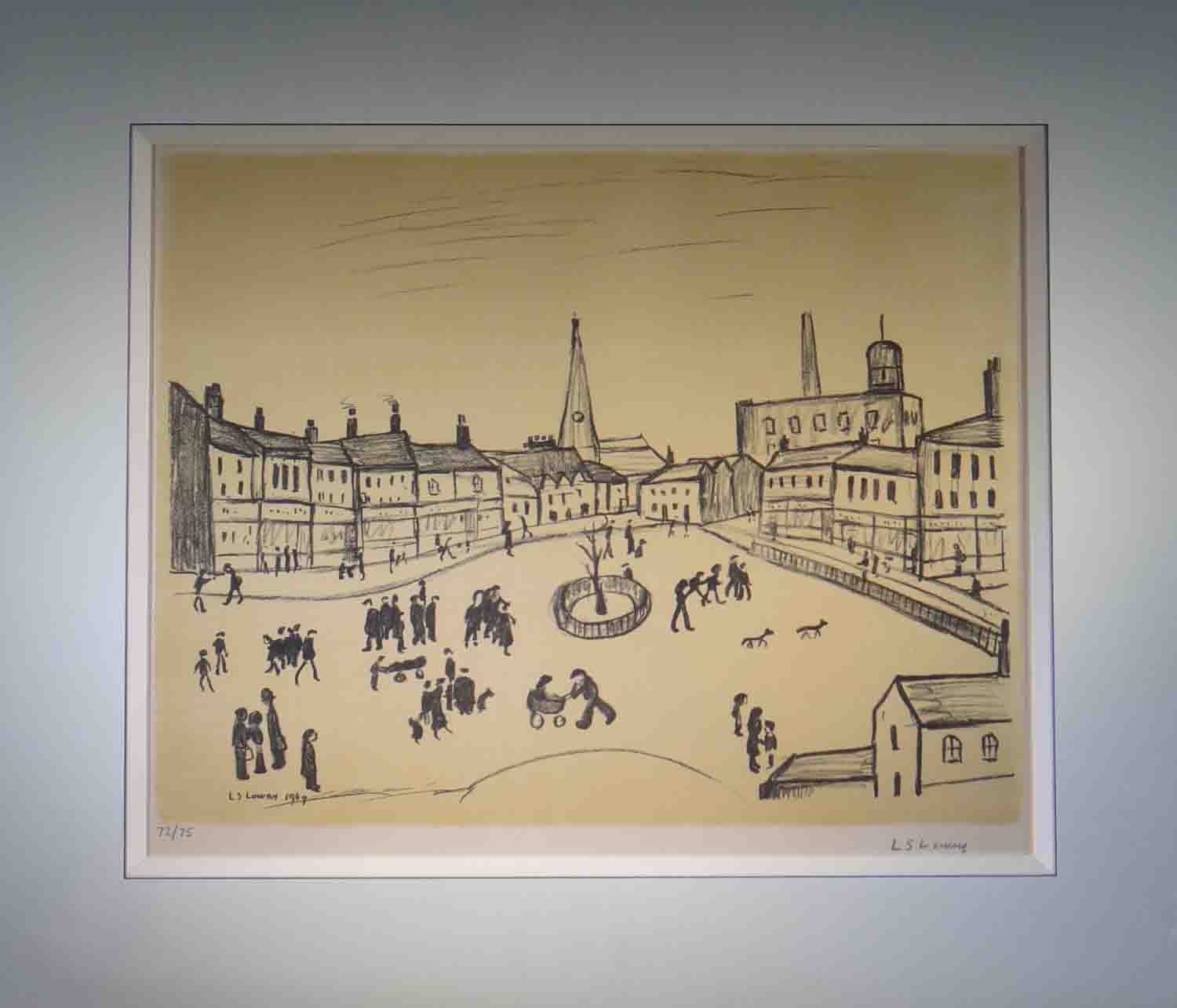 "Tree in a Square"
Signed in pencil
Original Ganymed Lithograph
Edition of 75.
Image size 24.5"x 19"
Original Signed, Limited Edition Lithographic prints
Ganymed Lithographs
These are original lithographs drawn for the purpose, and not existing in any other form.
They are published in limited editions of 75. Each copy is numbered and has been signed by the artist.
All lithographs are printed in black with a tint background.
Due to the lenghty 'hands-on' process and the fact that no two lithographs are identical, they are widely regarded as 'original' prints.
Tree in a square is one of the original sixteen lithograph titles that Lowry produced
Working by hand with the plate maker, they produced 75 of this title, each one was individually signed and numbered
Because of the process of manufacture these pictures are called 'original' lithographs, because no two are exactly the same.