The Tower; Original
---
---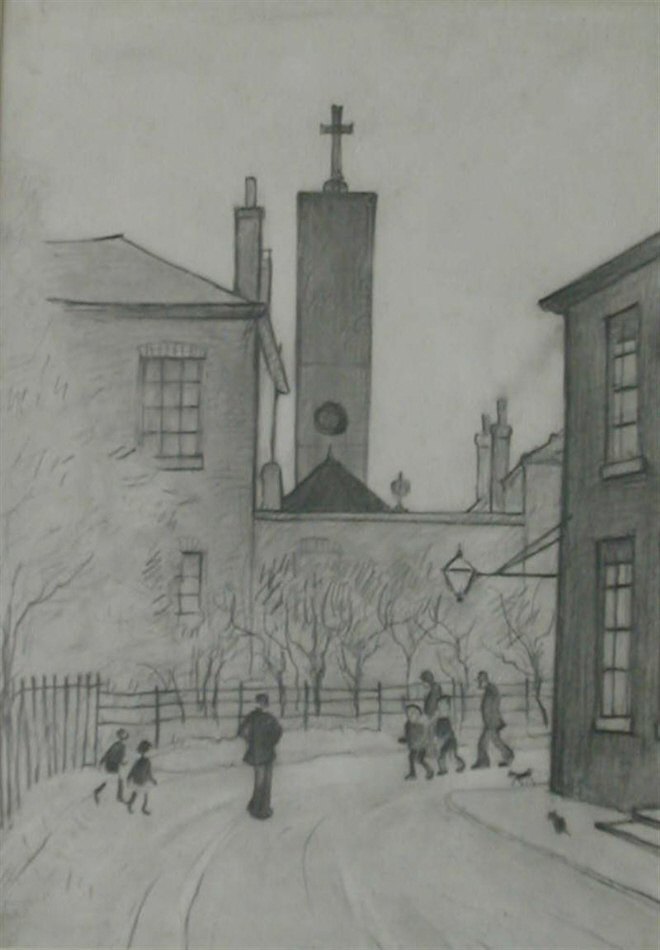 "The Tower"
Image size
Original drawing,

I may be wrong, but this location looks very similar to 'The Court house, Salford' and 'St. Philip's church'
Lowry was always fascinated by towers, and church spires.
He seemed to find the religious aspect most interesting,
indeed, it seemed to thrive in such difficult and hard environments,
the worse the conditions for the people to endure, the more churches and religious institutions flourished.

limited edition prints and paintings by wildlife artist David Shepherd,
Sir William Russell Flint whose paintings and signed limited edition prints are in great demand.
The work of Mr L.S. Lowry signed prints
Our aim is to offer our clients an excellent service at unbeatable prices.