Terence Cuneo
Miltary
Battle Imjin
---
---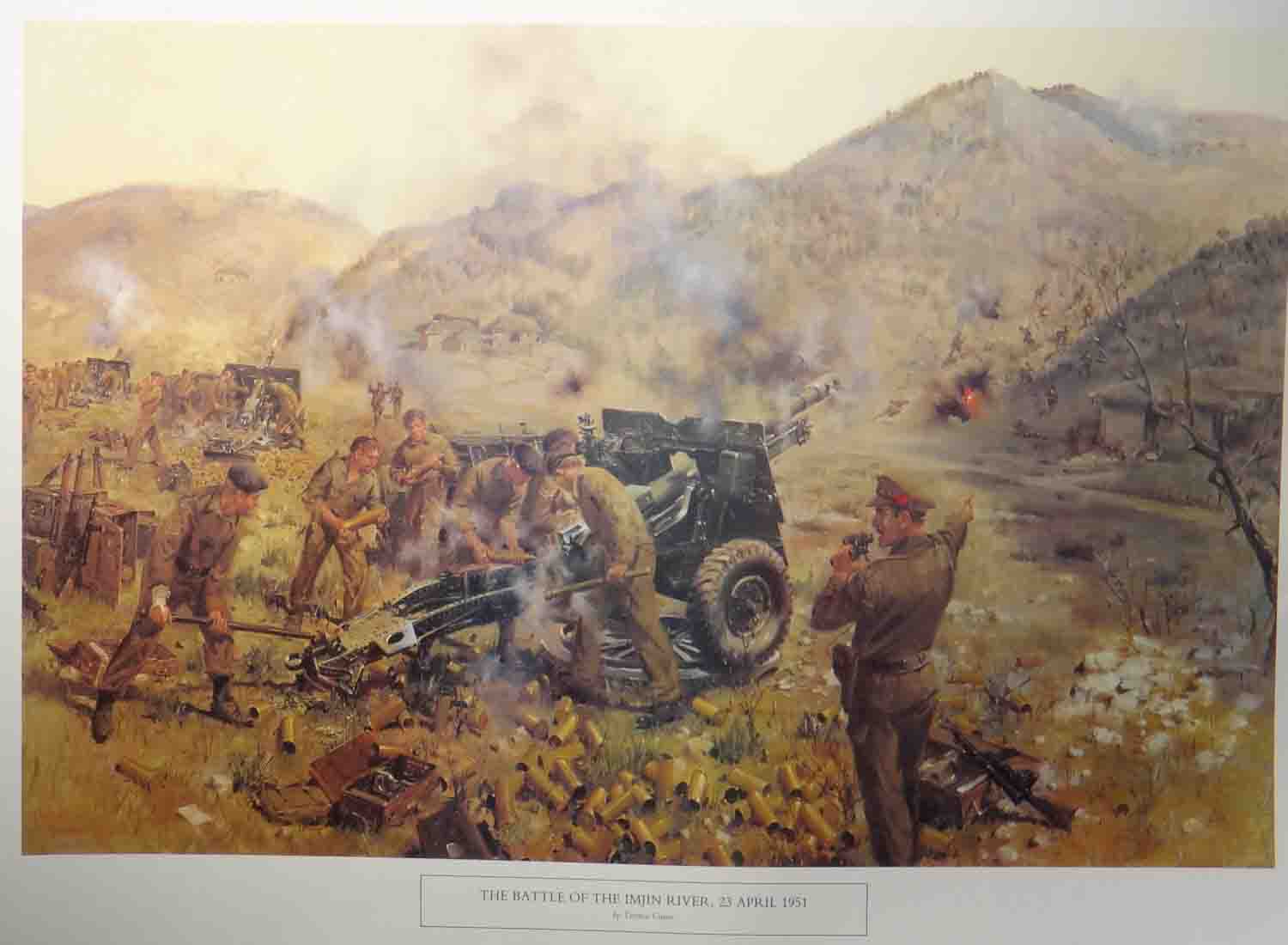 The Battle of Imjin River
23rd April, 1951
open edition print
by Terence Cuneo
Image size 20.5" x 15"
In the popular novel MASH; A Novel About Three Army Doctors, the American 4077th Mobile Army Surgical Hospital ('MASH') unit is located close to a branch of the Imjin River.
Imjin River is the subject of a famous North Korean popular song, 'Rimjingang', named after the river.
It was composed in 1957 with lyrics written by North Korean poet Pak Se-yong.
It is a well-known song in North Korea, as it refers to Imjin River as a symbol of freedom flowing from north to south.
This song depicts the sadness of a divided homeland and alludes to the infamous history of the river. The song (as 'Imujingawa') later became popular in Japan when it was covered by The Folk Crusaders and other artists.
It remains popular among Korean communities worldwide, as a song of hope that the Korean people will once again be united and free.