The Viaduct, Salford
---
---
Original Signed, Limited Edition Lithographic prints
Ganymed Lithographs
These are original lithographs drawn for the purpose, and not existing in any other form.
They are published in limited editions of 75. Each copy is numbered and has been signed by the artist.
All lithographs are printed in black with a tint background.
Due to the lenghty 'hands-on' process and the fact that no two lithographs are identical, they are widely regarded as 'original' prints.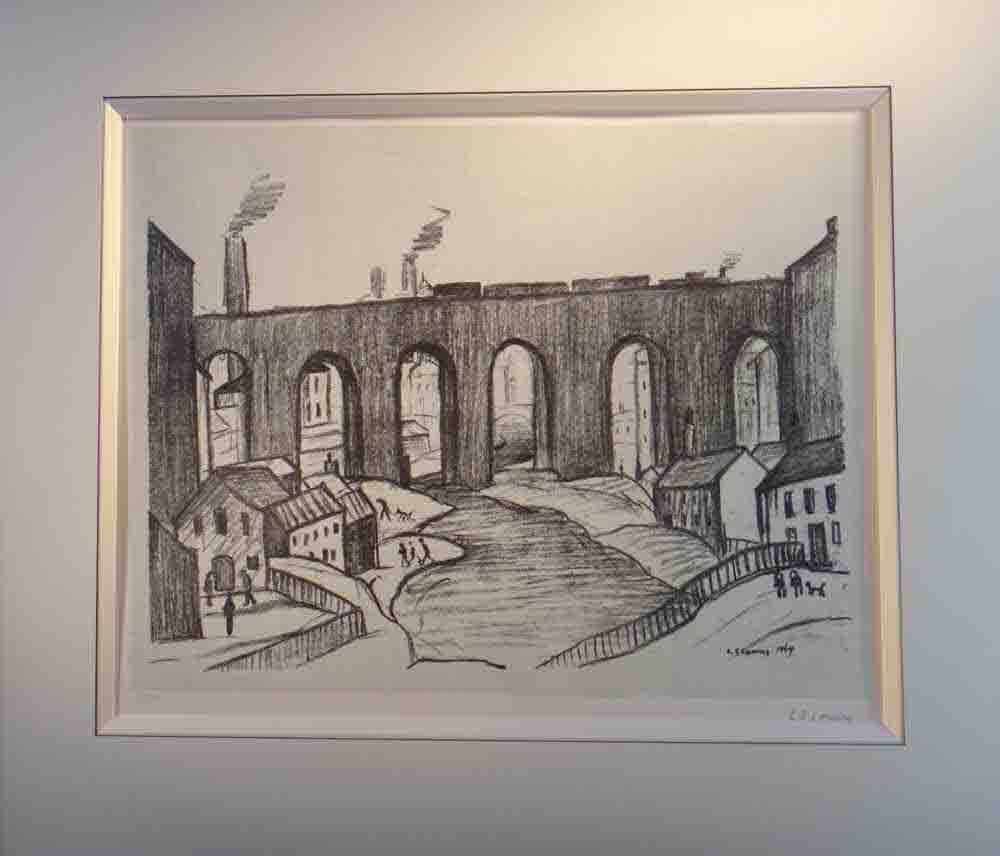 "The Viaduct, Salford"
Signed original lithograph edition of 75.
Image size 24.5"x 19"
The landscape has changed somewhat since Lowry made this lithograph,
The hills and old houses have made way for roads and new modern domestic and commercial buildings;
the Viaduct however still remains.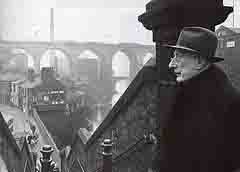 Railway viaduct. 1865. Sturges Meek, engineer, for the Lancashire and Yorkshire Railway. Cast-iron columns support later steel deck, with cast-iron parapet.
Doric columns carry the structure, which has plain panelled parapet and lateral I-section steel beams. The bridge was built by the Lancashire and Yorkshire Railway, extending its line to Manchester Victoria.
(Biddle G and Nock OS: The Railway Heritage of Britain: London: 1983-: 101).