The Contraption; signed limited edition
L.S. Lowry
R.B.A., R.A.
---
---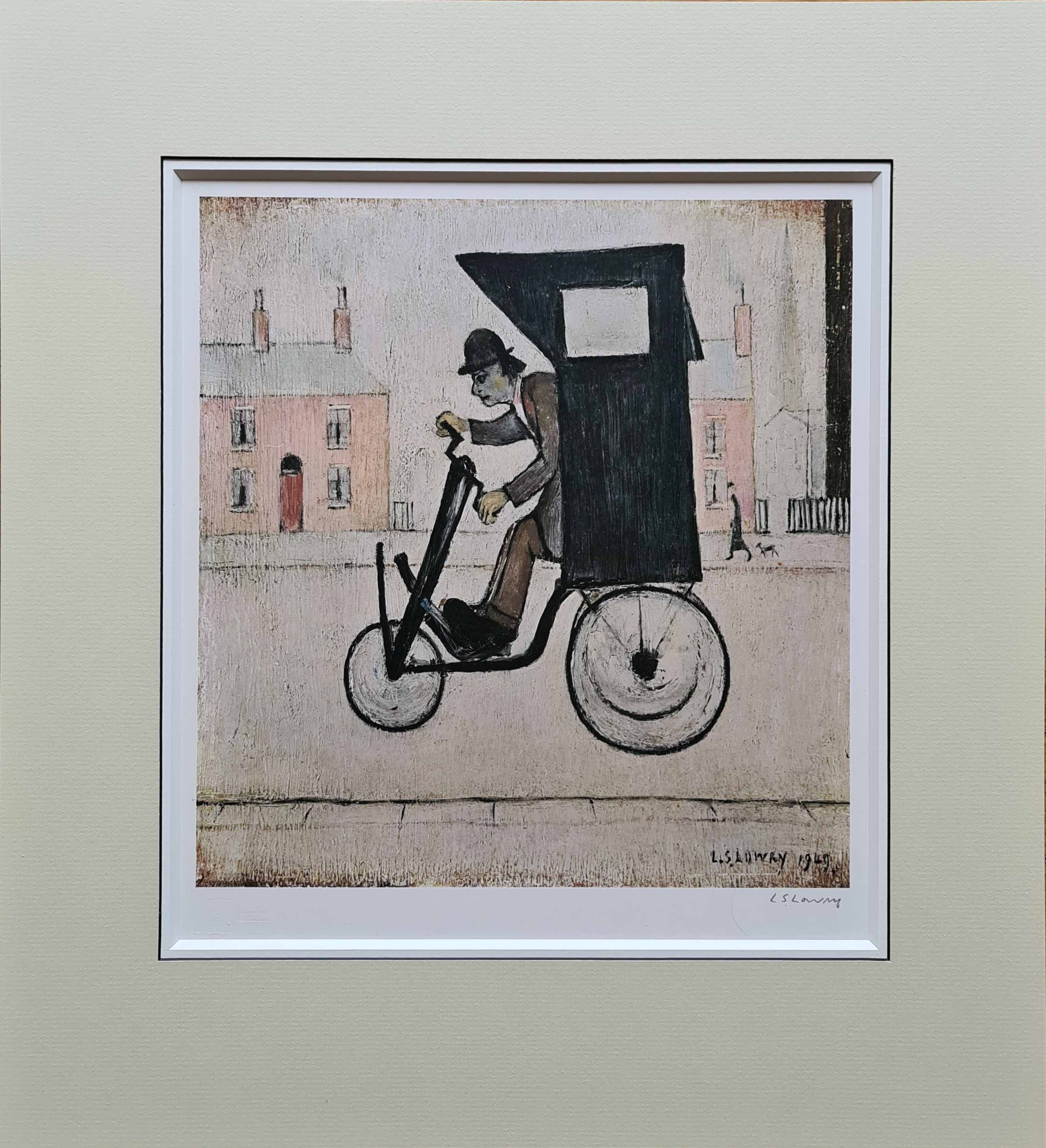 "The Contraption"
Signed, Limited edition print of 750.
Published by the Adam collection in 1975.
Courtesy of Mr and Mrs Andreas Kalman.
Printed by Chorley and Pickersgill.
Stamped by the fine art trade guild.
Copyright in all countries inc. USA.
Image size 12.5"x 12"

This most unusal machine, which I suppose was basical a tricycle
never really made it big in the scale of transport.
In fact if I hadn't seen Lowry's drawing, I would not know that such a Contraption existed.
It probably was around in the same era as the penny farthing.
Anyway, the driver of the contraption spotted Lowry drawing a sketch as he cycled past, and wasn't very pleased at all.
He shook his fist at the artist... if only he had known...