Industrial scene, pencil
---
---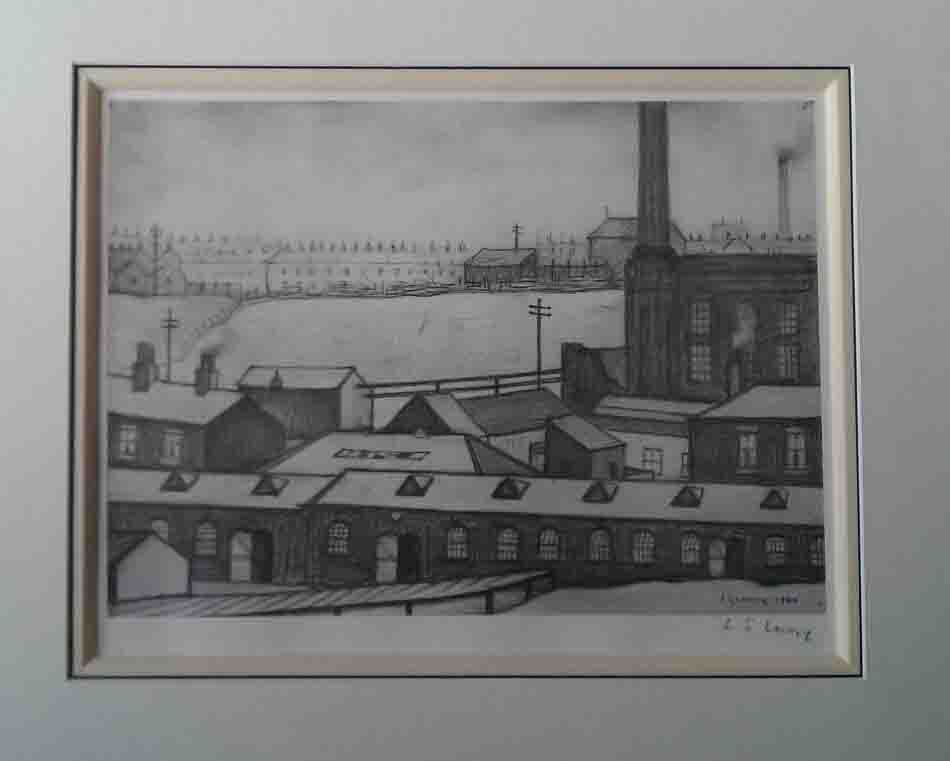 "Industrial Scene"
Image size 14"x 10"
This is a signed open edition print
In thirty five years dealing with Lowry's work, I have only come across one of these prints that are signed.
I don't know who the publisher was, or when they were printed, or how many there were printed.
But I wold assume it was an open edition, decorative print that Lowry signed as a one off.
The heavy industial background is most typical of his work.
It is difficult to guess where this particular scene is taken from.
particularly as Lowry moved the buildings around to make a better picture with more perspective.
Unfortunately there are many original pencil drawings that are without good provenance, and even if they are drawn by L.S. Lowry himself,
but cannot be proved that this is the case, the work is open to individual opinion, and worth little by comparison.