A Northern Town
---
---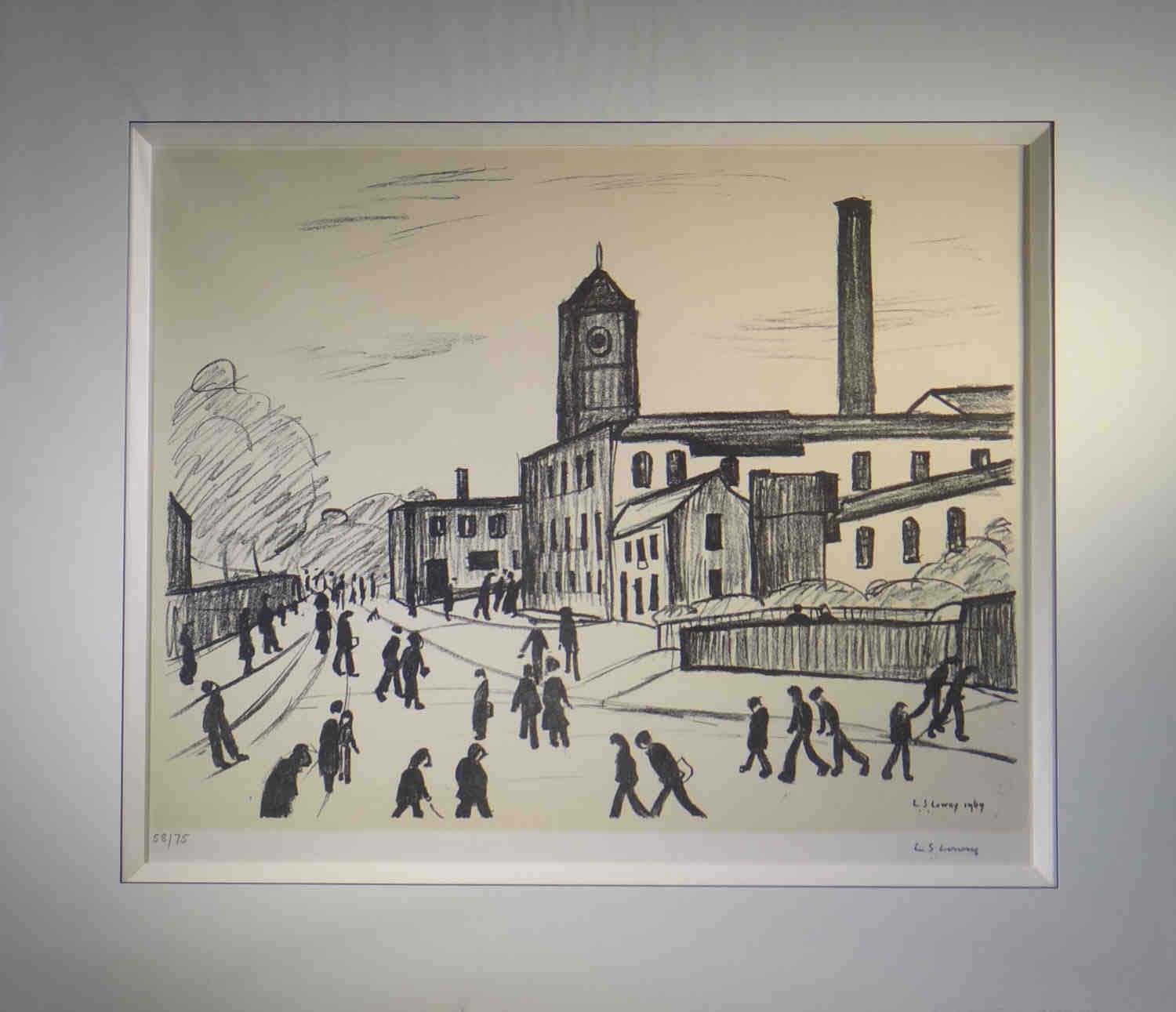 Signed, original lithographic print
"A Northern Town" Edition of 75
Published by Ganymed
Image size 24" x 18.5" (60 x 47cm.)
Overall size with french bound mount 32.5" x 28.5" (82.5 x 72.5 cm.)
Ganymed Lithographs
These are original lithographs drawn for the purpose, and not existing in any other form.
They are published in limited editions of 75. Each copy is numbered and has been signed by the artist.
All lithographs are printed in black with a tint background.
Due to the lenghty 'hands-on' process and the fact that no two lithographs are identical, they are widely regarded as 'original' prints.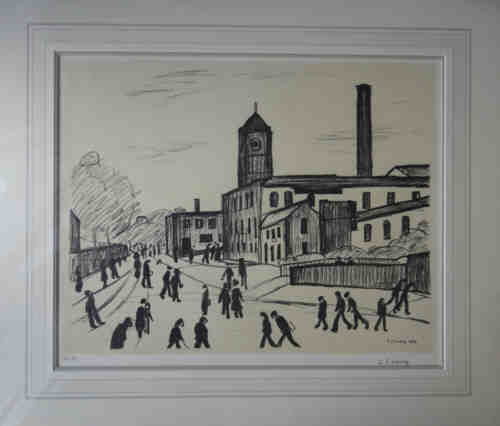 The work of Mr L.S. Lowry has become of great artistic and financial importance of recent years. A selection of his
prints
and drawings can be viewed and bought here
Our aim is to offer our clients an excellent service at unbeatable prices.