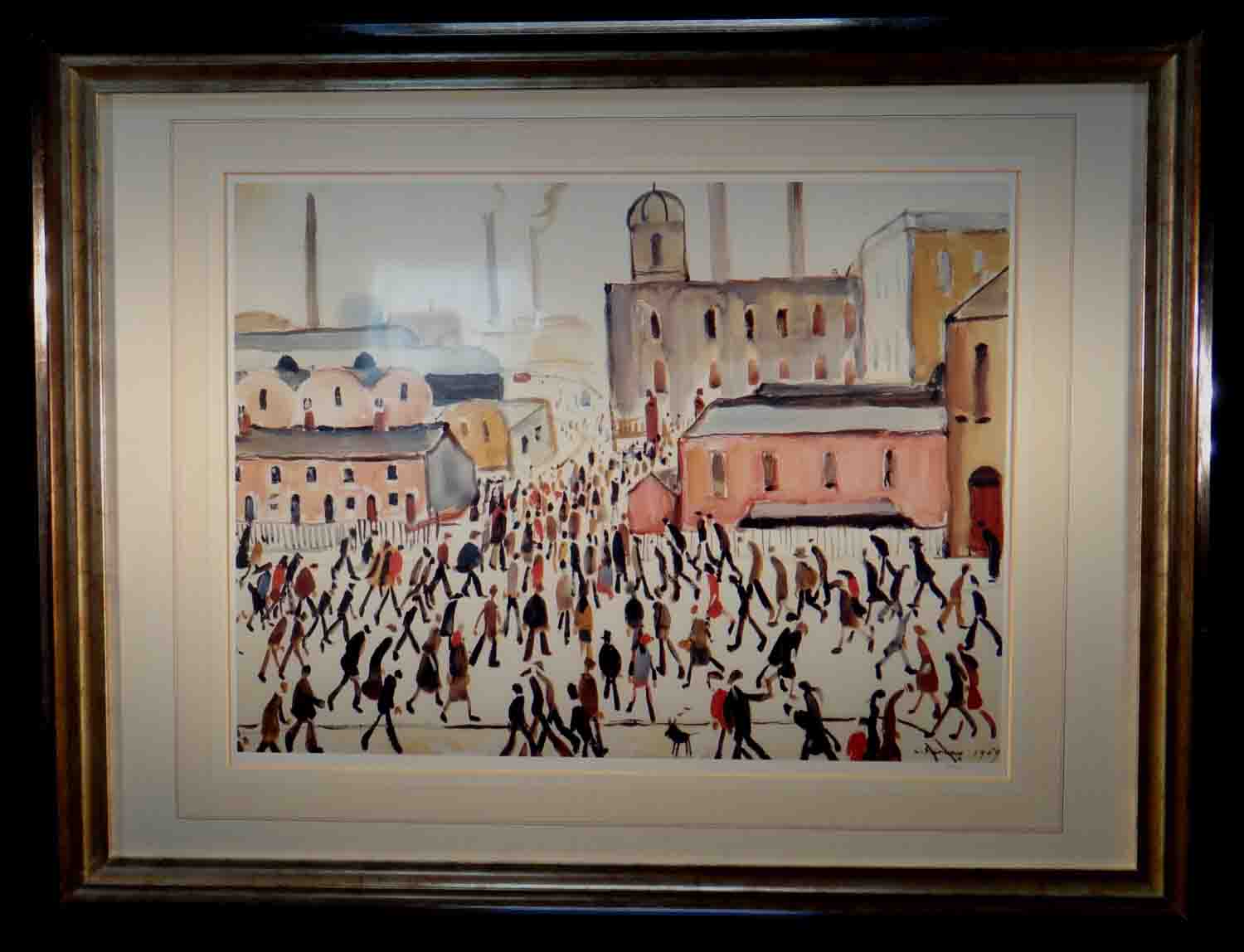 Going to Work
Limited edition print of 850
Published by Henry Donn
Painted in 1959
Image size 23"x17"
Overall size with frame 27" x 35"
This unsigned limited edition, is unusual, as it was published from a watercolour;
Lowry did not often use this medium for painting.
It is of course a typical Lowry scene of people going to and fro on their way to work in the great mills.
One can see why Lowry did not often use watercolours in his work, as they appear light, frivolous and more jovial than the heavy oil paintings,
which depicts the very hard working life that most characters would be enduring.
In the centre the steady movement of people all heading towards the mill.
koala
lastleavesofautumn
lastloadofsummer
lifegoeson
manandhispaintings
masaigiraffeandyoung
mothersmeeting
mountaingorillasofrwanda
mysavutifriend
oldbens
orphans
paintingsofafricaandindia
pandasofwolong
pandas-pencil
polarbearcountry
rhinobeware
rhinoreverie
heavytraffic