The service has always been excellent, reliable,and efficient
I thoroughly recommend a visit to the delightful Cornwater Gallery.
Abbi Duncombe-Shafto
London
A thoroughly proffessional service, I will definately use his company again.....
M H Lincs.
A very nice and professional business; and excellent sales manner
D.Y. Cheshire
L.S. Lowry R.B.A., R.A.
Level Crossing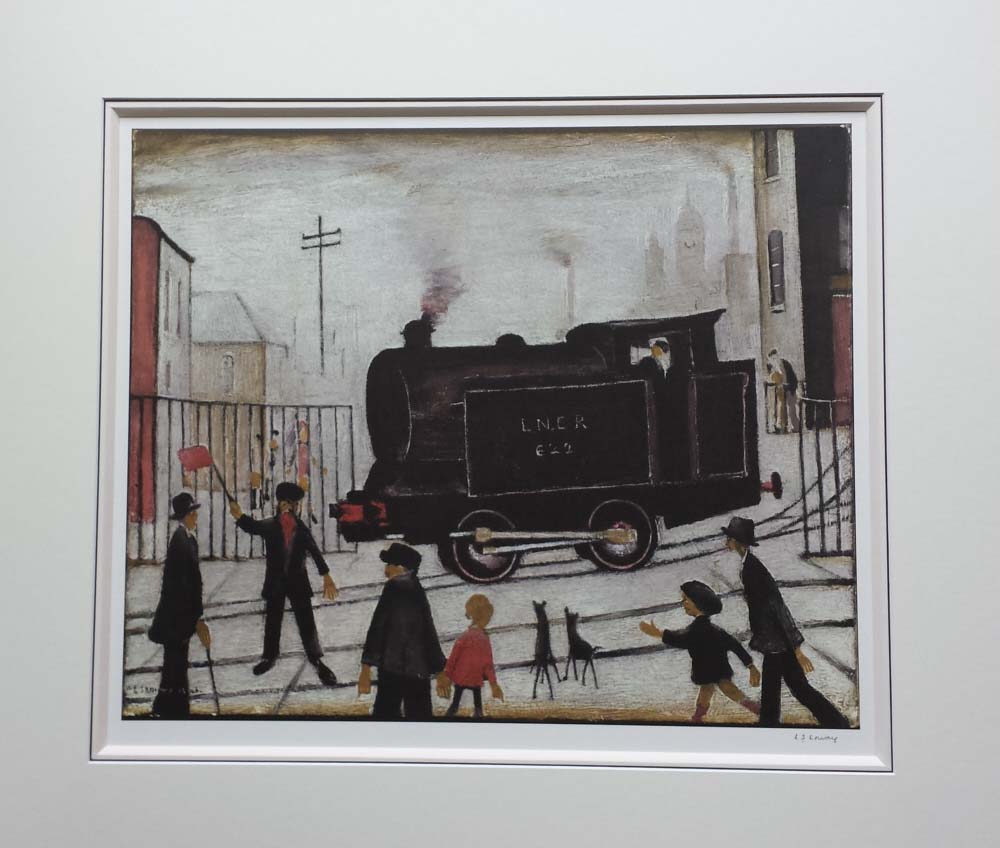 "Level crossing with train."
Signed, Limited edition print of 750
Image size 17.75"x 22"
Published by Patrick Seale prints in 1973
Courtesy of Salford museum and art gallery
One of three titles that has been published, that is signed by Lowry in pencil, and published as a limited edition of 750
but shows no stamp or numbering.
Even so, these titles are equally sought after, and the fact that there is no number or stamp, makes little difference to the value of the work.
Copyright in all countries inc.USA