The Contraption sketch
---
---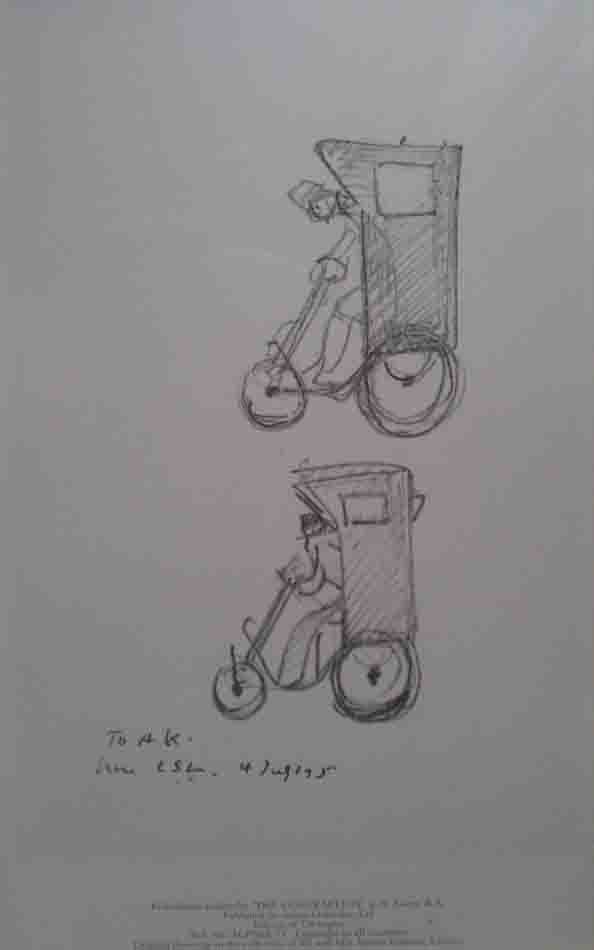 "The Contraption Sketch"
Published by the Adam collection in 1975.
Courtesy of Mr and Mrs Andreas Kalman.
Printed by Chorley and Pickersgill.
Image size 10"x 6.5"
This sketch was published along with the signed limited edition print titled 'The Contraption'
This sketch is not personally signed by Lowry or stamped by the publisher.
it is however, a nice addition for the owners of the signed limited edition 'The Contraption'
Lowry would often make a preliminary sketch before creating a painting, several of which have been published.
EMAIL:-administrator@lowry.co.uk


England 01623 799 309
The work of Mr L.S. Lowry has become of great artistic and financial importance of recent years. A selection of his prints and paintings can be viewed
Lowry
Our aim is to offer our clients an excellent service at unbeatable prices.