Level Crossing, Burton-Trent
L.S. Lowry
R.B.A., R.A.
---
---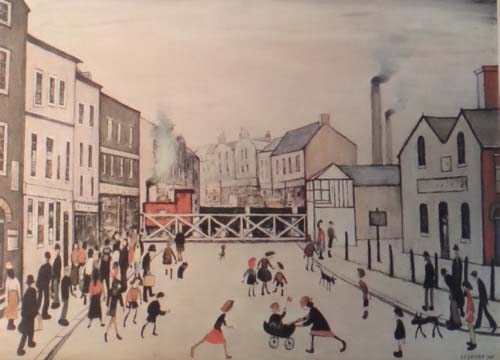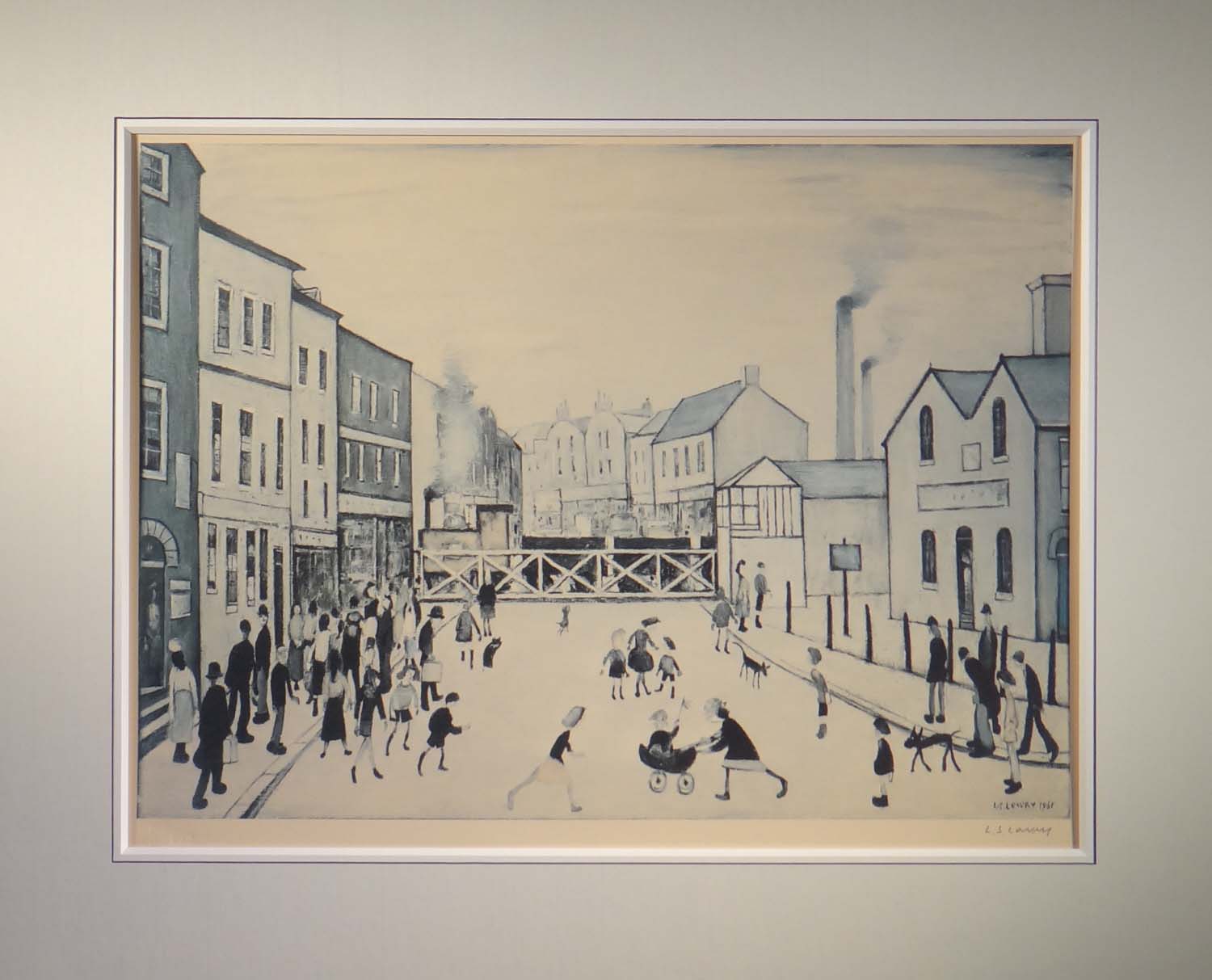 "Level crossing, Burton-on-Trent."
Signed, Limited edition print of 850
Image size 16.75"x 22.5"
Published by Henry Donn in 1973
Courtesy of Salford museum and art gallery
Stamped by the Fine Art Trade Guild
Copyright in all countries inc.USA

All Lowry' s signed limited editions are photo lithos.
ie. When published, they are all absolutely identical and there is no difference in condition or value in any particular number.
The idea that the edition number has some bearing on value, comes from the days of 'original etchings where a plate was etched and inked..
and it was thought that earlier copies were preferable.. (as the plates were 'cleaner' and less full of ink)
Some galleries use this as a sales ploy on unsuspecting customers...
It is of utmost importance how the prints have been looked after during their last 40+ years ...

Lowry enquiries:-administrator@lowry.co.uk


England 01623 799 309


Lowry signed prints for sale


Tiger sketch 1986
Over the Forth
Pandas 2006
Sleepy tigers
Prince of Rannoch Moor

We hope that you will browse and enjoy Paintings and signed prints and paintings by wildlife artist David Shepherd,
Also the work of William Russell Flint whose paintings and signed limited edition prints are in great demand.
Famous for his portraits of Cecilia, Flint's greastest works illustrate the architecture and landscape throughout rural France
This holiday house near Brantome, in the area of Dordogne is ideally situated to enjoy the France.

1956
lowry and keane
coming out of school
articles
Importance of Art
Bridge

The work of Mr L.S. Lowry has become of great artistic and financial importance of recent years.
A selection of his prints and drawings can be viewed and bought here
Our aim is to offer our clients an excellent service at unbeatable prices.


All major credit/debit cards accepted