Masai Giraffe and young
David Shepherd
---
---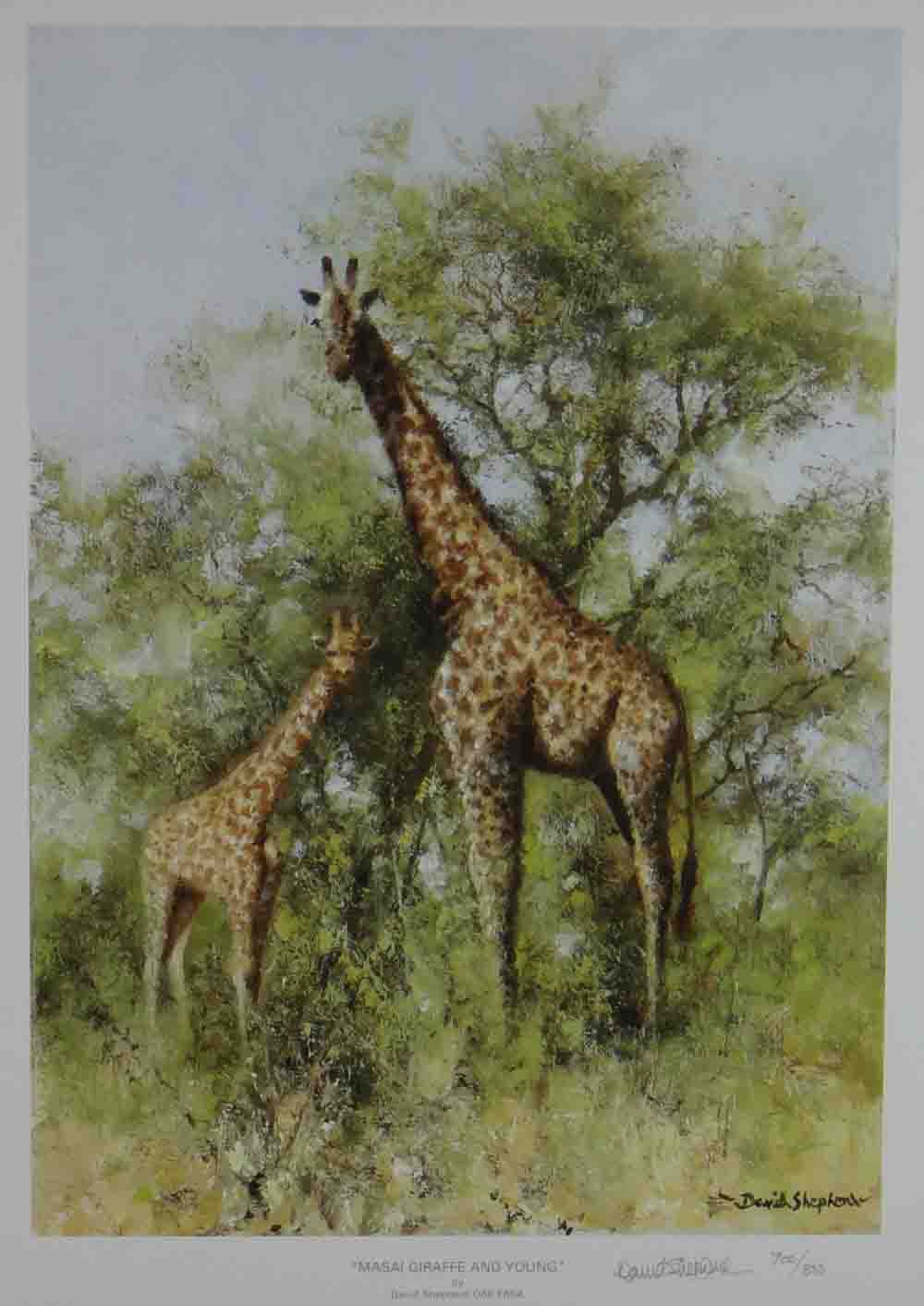 'Masai Giraffe and young.'
Signed Limited Edition of 850
Date of publication April 2004
Image Size 14" x 10"
"To me, giraffe have especially endearing personalities. However, they are certainly the most annoying animals
in Africa when they are being sketched or photographed as any visitor to Africa will know; when passing these
one stops, they turn and walk away. I have a huge collection of girraffes' backsides"
In stock:- price please call 01623 799 309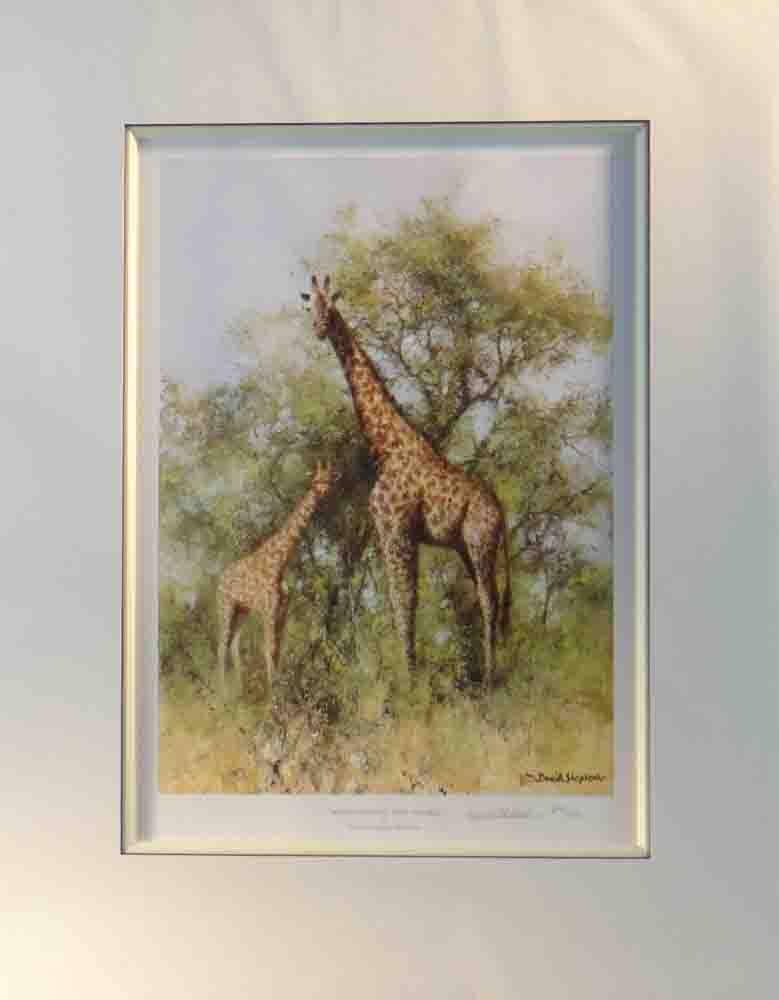 signed prints by the world acclaimed artist L.S.Lowry.
Sir William Russell Flint.
© S & W signed, limited edition print publishers © David Shepherd prints


If you would like to visit the studio in Nottinghamshire, (Saturdays and Sundays are fine too) Please call 01623 799 309
We have a collection of over 500 David Shepherd signed limited edition prints and original paintings for sale.
30 years experience and a collection of hundreds of David Shepherd, limited editions!
Studio open, 7 days a week!

Viewing by appointment

streetscene-drawing
Sunday Afternoon
Thames
the family
The Importance Of Art In The Modern Society
viaduct salford
Yachts
Basra
battle imjin
military-FH70
Royal horse artillery
beachatroker
countryroadnearlytham
family group
original, seascape
original, Steps peel park
ststephenschurchsalford2
swinbury station
theflatironmarket
lake
privacy
redarrowsconcorde
sitemap.html
urllist