Steps Peel Park
L.S. Lowry R.B.A., R.A.
---
---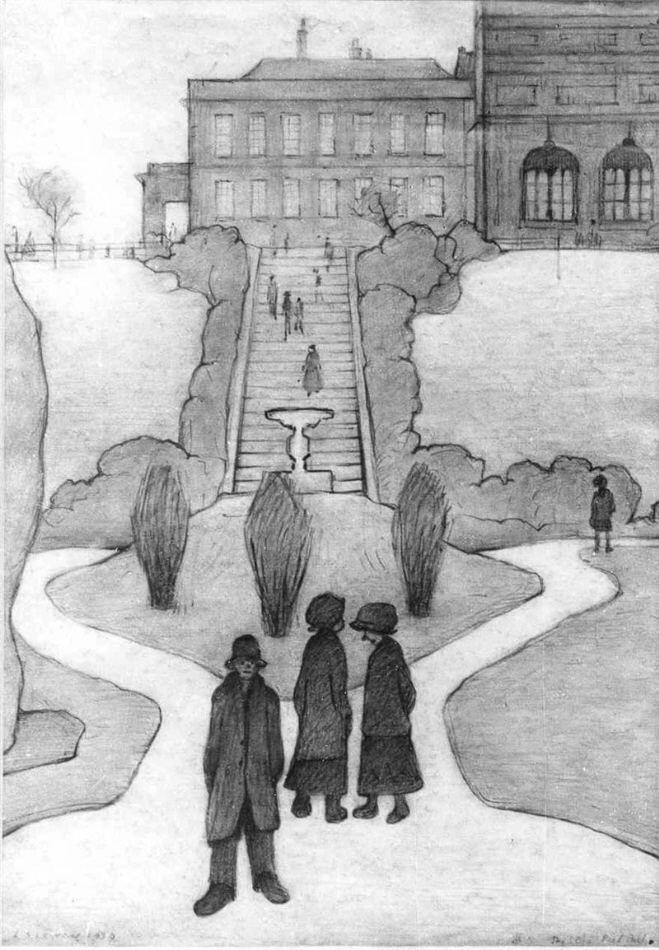 "Steps, Peel Park"
Image size
Original Drawing


Peel Park is in Salford, Lowry used to spend a great deal of time in this area, and there are many paintings and drawings in and around Peel park.
Named after the prime minister at the time Mr Robert Peel who started the police force.
Lowry used to spend much time in and around Peel Park, and the environment gave him great inspiration for his paintings and drawings.

the signed limited edition prints and paintings by wildlife artist David Shepherd,
Sir William Russell Flint paintings and signed limited edition prints are in great demand.
Lowry can be viewed and bought here
Our aim is to offer our clients an excellent service at unbeatable prices.