Lowland Gorillas
David Shepherd
---
---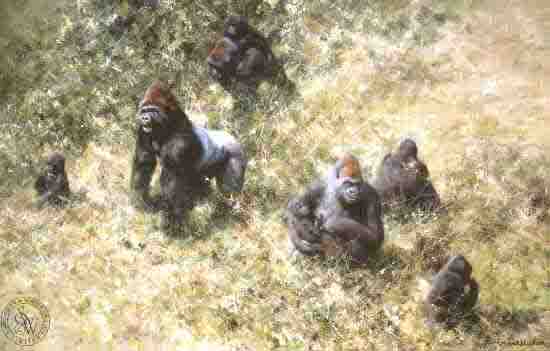 Lowland Gorillas
Signed Limited Edition Silkscreen of 350
mint condition,with hand made frame
Published 1997
Image Size 14" x 21"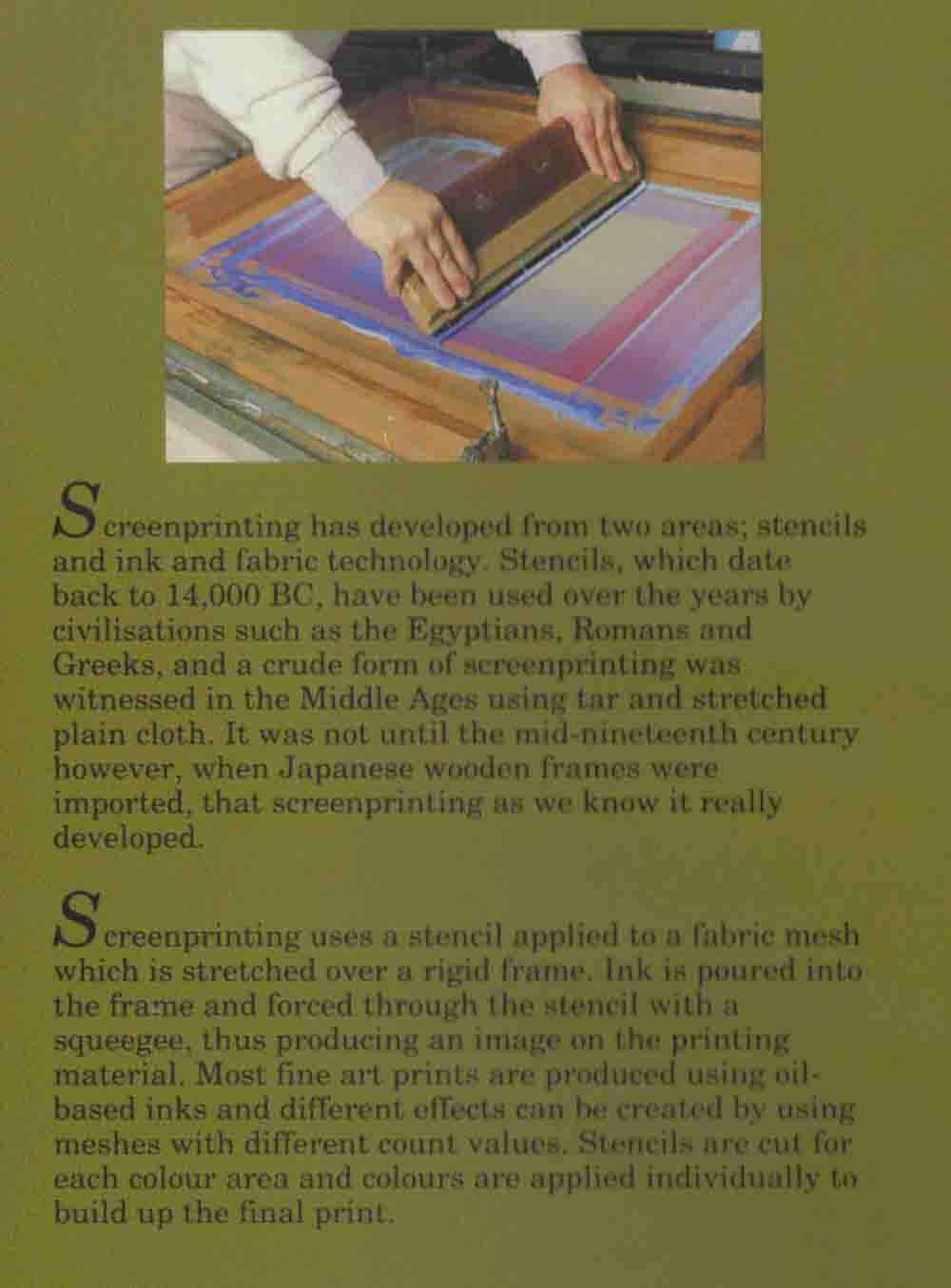 Screen printing is a very old technique.
These days it has evolved into a highly complex procedure that produces some very fine work.
There can be as many as 40 separate colours added one after the other until the picture is complete.
Most of this work is completed by hand, and for this reason it is often said, that no two silkscreens are exactly the same.
Lowland gorillas is exactly as the name implies,
the great creatures inhabit the lowlands on the country.
They have developed highly sophisticated and complex ways of communicating with each other.
Back to David Shepherd signed prints for sale
streetscene-drawing
Sunday Afternoon
Thames
the family
The Importance Of Art In The Modern Society
viaduct salford
Yachts
Basra
battle imjin
military-FH70
Royal horse artillery
beachatroker
countryroadnearlytham
family group
original, seascape
original, Steps peel park
ststephenschurchsalford2
swinbury station
theflatironmarket
lake
privacy
redarrowsconcorde
sitemap.html
urllist