Cheetah (silkscreen)
David Shepherd
---
---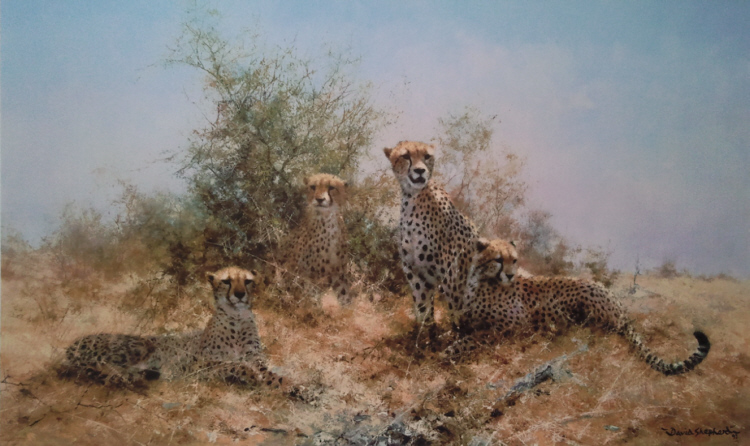 "Cheetah" (Silkscreen)
Signed Limited Edition of 350
Signed and Titled by David Shepherd
Date of publication 1992
Image Size 17" x 28"
mint condition
The print has been produced to the highest standards.
Hand pulled in 27 colours on archival paper, it is a work of enduring beauty and quality.
"Cheetah" is a limited edition of 350 Silkscreen prints
produced on 300gsm Somerset archival board, signed, numbered and titled by the Artist.
This is the first ever silkscreen of David Shepherd's paintings, published as the begining of the 'Gold Collection';
and has since become one of the most collectable.
One silkscreen was produced each year, the edition size was always kept to a minimum,
and due to the 'hands-on' process of printing, no two copies are exactly the same.
The silkscreen can perhaps be regarded as being somewhere between a signed,
limited edition print and an original painting.
"The fastest animal over a short distance, attaining speeds of upto sixty miles an hour, more dog-like than a cat,
as it cannot retract its claws; all this is perhaps well known to many of us.
Facts are cold and clinical. To me as an artist, however, the cheetah is the most appealing of all the cats of Africa.
This is a shy and enigmatic animal, temperamental and hyper-sensitive.
Also this lovely animal has been a target for the fur trade.
For a painter, it stauesque appearance, reminding me of the Sphinx of ancient Egyptian times is irresistible.
The cheetah certainly makes a marvellous subject when seen in a typical African setting.
Here against the back-cloth of thick, thorny scrub contrasting so strongly in texture with their soft spotted fur,
they recline in a seductive pose, or sit gazing into the distance, staring out over the vast open plains." David Shepherd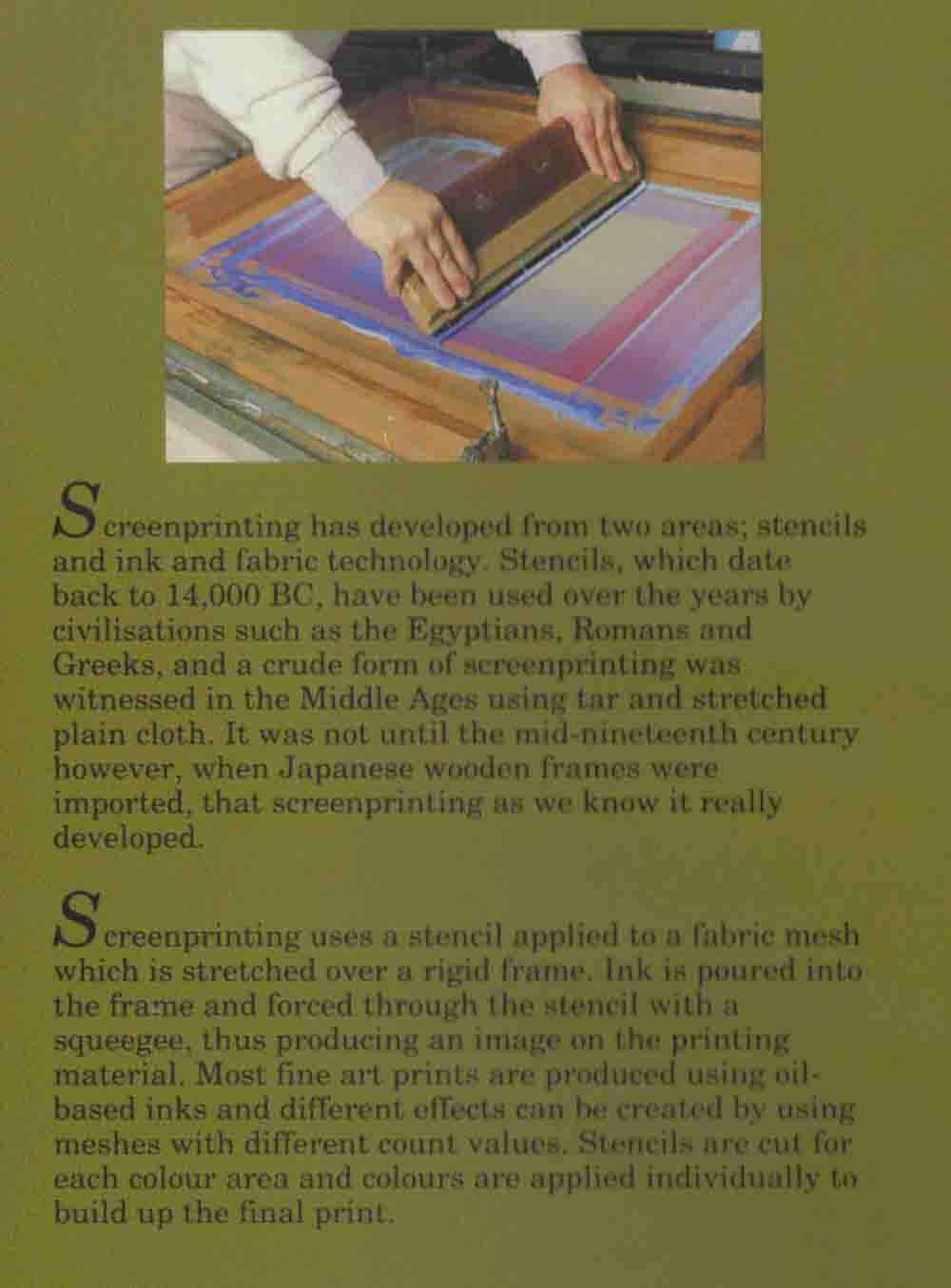 30 years experience and a collection of hundreds of David Shepherd signed, limited edition prints in the UK!
Studio open, 7 days a week!
Viewing by appointment
We specialize in
signed prints
and original paintings and drawings by the world acclaimed artist L.S. Lowry
click
.
The demand for his work has now reached record highs, and due to the relatively few signed limited edition prints available,
they are proving to be an excellent investment, much greater than any current banking investments.
A watercolourist, whose work needs little introduction in the world of art is Sir William Russell Flint
read
here.
We stock hundreds of this artist's signed limited edition prints and always a fine selection of his original watercolour paintings.
Throughout his life Sir William Russell Flint has spent many years painting beautiful watercolour images of scenes in France,
in particular Dordogne and the Perigord, where this beautiful holiday house is to let click
here
and offers complete tranquility and relaxation.
There are also a number of signed limited edition prints of paintings from Britanny, The Loire, Ardeche, Provence.
We have for sale several original paintings from the south west France, near to the beautiful towns of Brantome and Perigueux and also Languedoc
His work has now become regarded as some of the finest watercolour paintings in the world.
Link to us Lowry.co.uk
Street in Clitheroe
Happy home for donkeys
Mrs P
Ireland
Kenya
David Shepherd Articles
Coming out of school
Donation
About us, lowry.co.uk
Ranthambore tiger
Stow in the wold
Cricket
Zebra
The Bridge
Trains
Brompton square
Lowry articles
Heathrow terminal 2
Contact us lowry.co.uk
C.B.E.
1956
Scottish scenes