Trains
David Shepherd
---
---
Click on image for details & to ENLARGE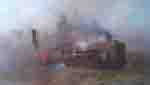 Heavy Freight
Signed limited edition print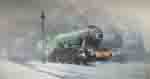 Scotsman '34
Signed limited edition print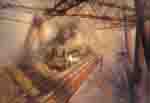 Over the Forth
Signed limited edition print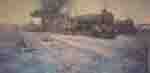 Black Five Country
Signed limited edition print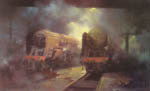 Giants at Rest
Signed limited edition print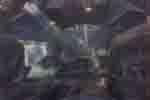 Willesden Sheds
Signed limited edition print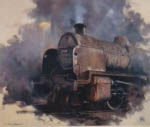 Guildford Steam Sheds
Set of three Signed limited edition prints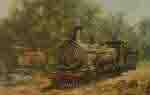 Zambezi Sawmills Railway
Signed limited edition print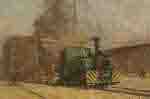 On a SubNigel Mine in the Transvaal
Signed limited edition print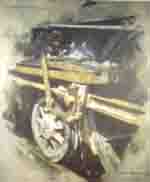 Oil Muck and Sunlight
open edition print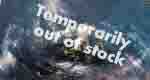 On Shed
Signed limited edition print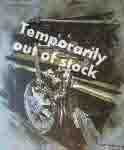 Oil, Muck and Sunlight
Signed print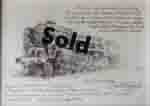 Black Prince
Original Pencil Drawing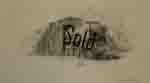 Steam Train emerging from shed
Original Drawing
Visit the studio in Nottinghamshire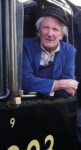 Aboard the Train
David Shepherd started his painting career at school in Stowe, and persevered whilst trying to become a game warden in Africa.
It was not until he was taken on as an apprentice by a highly regarded professional artist, Robin Goodwin, that he was able to
concentrate fully on his work and begin to develop what was to become his unique style.
Most of David's work is painted in oil on canvas, apart from drawings and sketches of course. He prefers this medium to achieve
the rich depth of colour that is always present in his pictures.
David Shepherd has now become world famous for his art, and his paintings, regarded as some of the finest wildlife paintings in the world
can change hands for staggering amounts of money. His history throughout the art world and the many awards he has received has meant that
his paintings are now seen as one of the best financial investments available.
David Shepherd, CBE, FRSA, FRGS, OBE.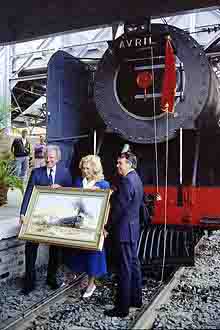 David Shepherd (left) and his wife Avril receiving 15F 3052 Train named 'Avril' in 1991
Known internationally as one of the world's leading wildlife artists, and also a passionate conservationist and he freely admits that he owes much success to the animals he paints. Prolific in output as a painter with a brimful of stories and anecdotes, he is an extrovert who enjoys talking, and enjoys being known as a natural promoter and an ardent ambassador for conservation; it's the way he is.
If you would like to visit the studio in Nottinghamshire, (Saturdays and Sundays are fine too) Please call 01623 799 309
We have a collection of over 500 David Shepherd signed limited edition prints and original paintings for sale.
The fine watercolours that can be seen here are the result of many years of work by the acclaimed artist Sir William Russell Flint.
Signed, limited edition, prints and original paintings, drawings for sale.
30 years experience and a collection of hundreds of David Shepherd signed, limited edition prints
Studio open, 7 days a week!
Viewing by appointment
We specialize in signed prints and original paintings and drawings by the world acclaimed artist L.S.Lowry.View Lowry
The demand for his work has now reached record highs, and due to the relatively few signed limited edition prints available,
they are proving to be an excellent investment, much greater than any current banking investments.
We stock hundreds of this artist's signed limited edition prints and always a fine selection of his original watercolour paintings. One of the country's most celebrated watercolourists, Sir William Russell Flint has produced a prolific collection of work throughout his life,
many of his paintings have been published as signed limited edition prints and are highly collectable view
Throughout his life Sir William Russell Flint has spent many years painting beautiful watercolour images of scenes in France,
There are also a number of signed limited edition prints of paintings from Britanny, The Loire, Ardeche, Provence.
We have for sale several original paintings from the south west France, near to the beautiful towns of Brantome and Perigueux and also Languedoc
His work has now become regarded as some of the finest watercolour paintings in the world.
Back to David Shepherd prints for sale.