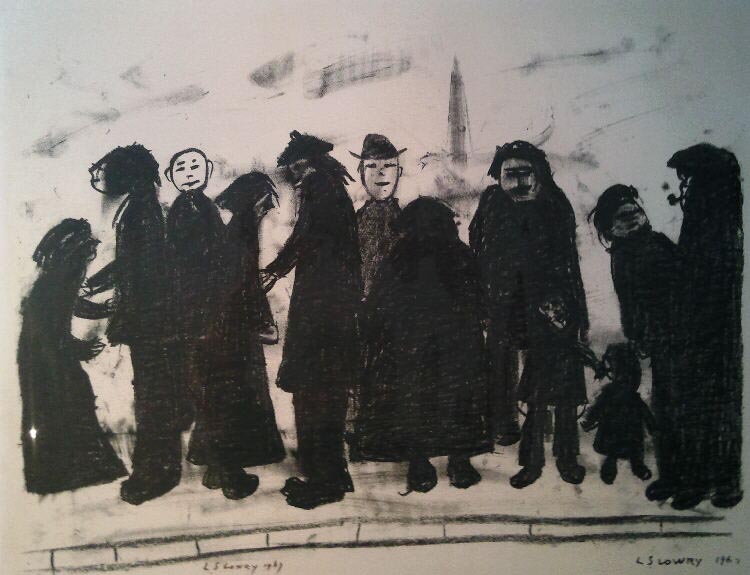 "Shapes and Sizes"
Signed original lithograph edition of 75
Image size 19"x 24"
Ganymed Lithographs
These are original lithographs drawn for the purpose, and not existing in any other form.
They are published in limited editions of 75. Each copy is numbered and has been signed by the artist.
All lithographs are printed in black with a tint background.
Due to the lenghty 'hands-on' process and the fact that no two lithographs are identical, they are widely regarded as 'original' prints.
Shapes and Sizes has a dark almost macabre prescence; the characters, all of whom Lowry would have seen, are busy with their daily lives; the black and white images portray an air of desperation and a passive acceptance of their lives.
Lowry became absorbed by these characters and found them of great interest.
Here are some links to work by the world acclaimed wildlife artist, David Shepherd
african babies
Koalas
Scottish scenes
Miltary
Willesden sheds
Muffin the dog
Africa
Lambs
Art creations
Bongoe antelope
Lions
Understanding art
A donation
Day at the cricket
Trains
Bromton square, London
Terminal 2, Heathrow