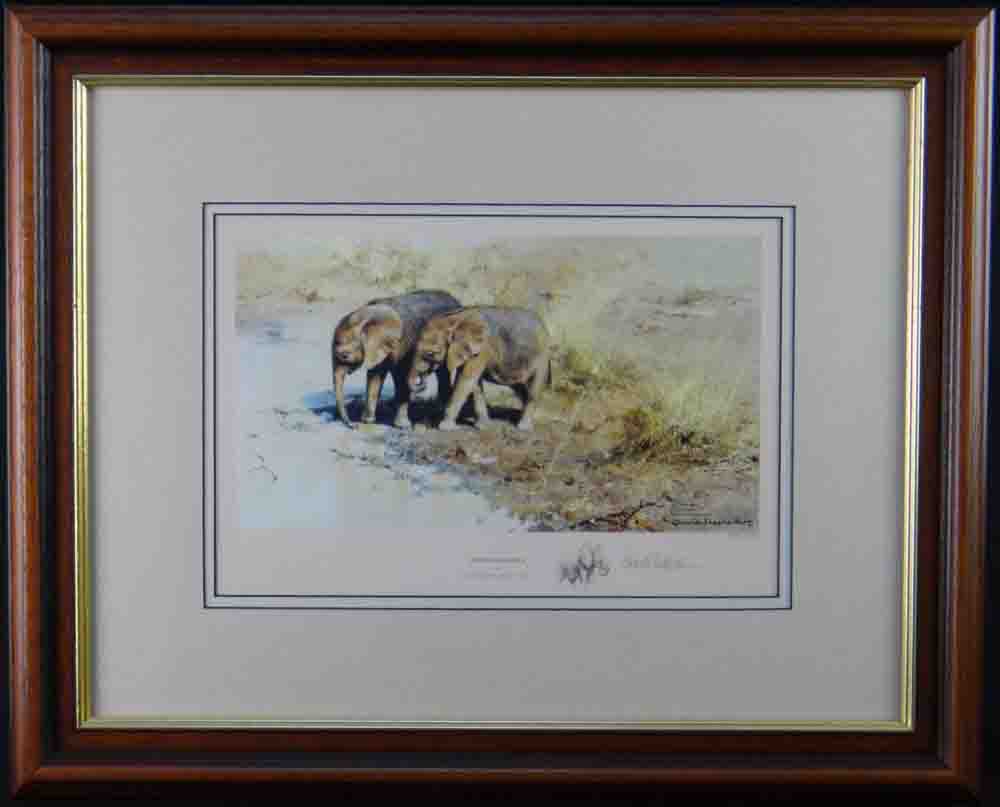 'African Babies'
Signed Limited Edition
mint condition,with frame
Date of publication 1992
Image Size 6.75" x 12"
They're the world's largest land animal
You can tell the two species apart by their ears.
Their trunks have mad skills.
Their tusks are actually teeth.
They've got thick skin
Elephants are constantly eating
They communicate through vibrations.
Calves can stand within 20 minutes of birth.
A small personally signed limited edition print of young elephants in Africa.
As shown above, this title was published in 1992, and is therefore not readily available.
We come across one or two of these signed limited edition prints, usually once or twice a year, but they are becoming increasingly difficult to find
as many collectors not only enjoy the beauty of the work, but realize the potential investment value.
Dordogne, in south west France was a particular favourite of Sir William.