Zambezi Waterhole
David Shepherd
---
---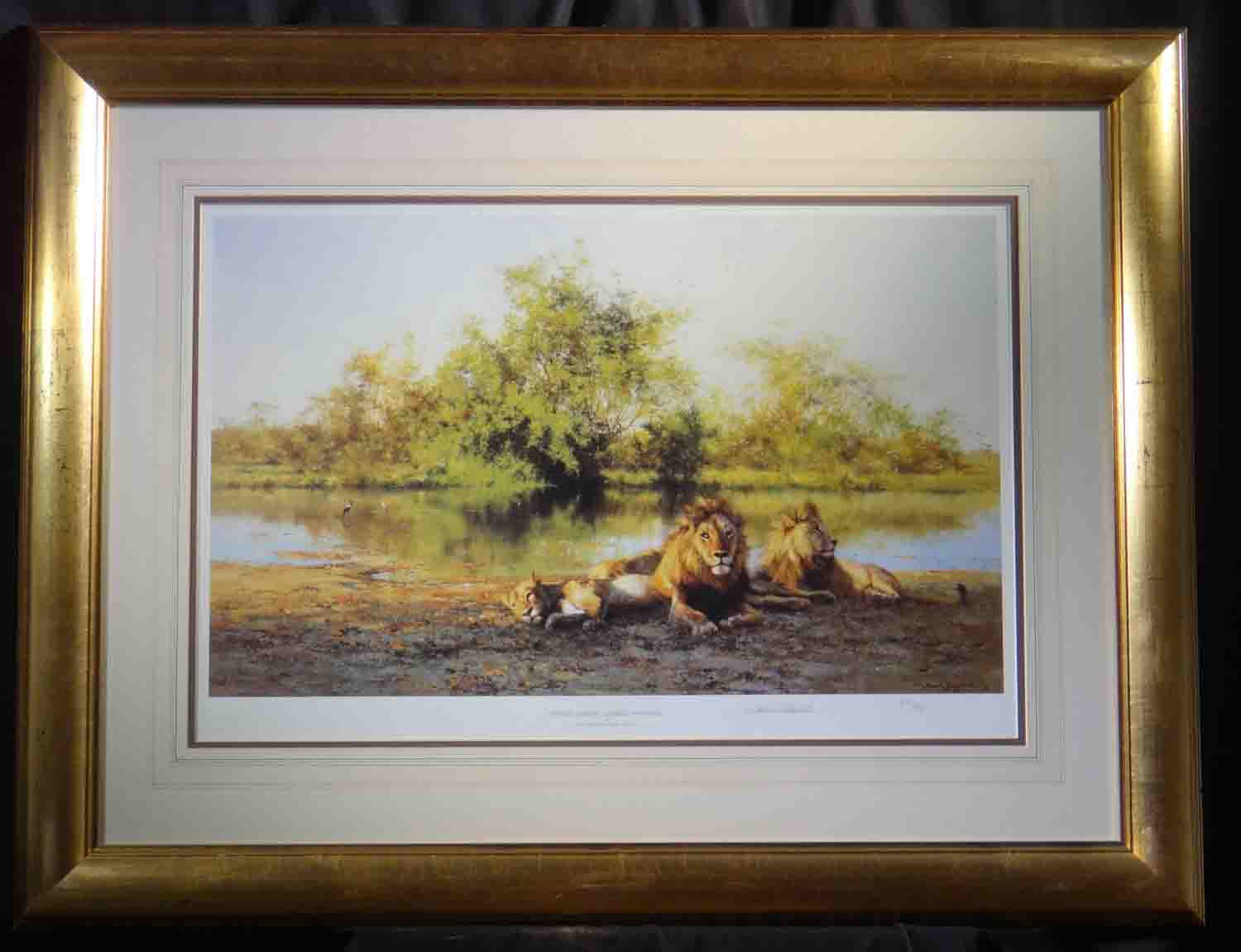 African Evening, Zambezi Waterhole
Signed Limited Edition of 950
Published 1999
Image Size 24" x 14.5"
The Zambezi River is the fourth longest river in Africa, the longest east-flowing river in Africa and the largest flowing into the Indian Ocean from Africa.
The area of its basin is 1,390,000 square kilometres, slightly less than half of the Nile's.
There are two main sources of hydroelectric power on the river, the Kariba Dam, which provides power to Zambia and Zimbabwe,
and the Cahora Bassa Dam in Mozambique, which provides power to Mozambique and South Africa.
There are additional two smaller power stations along the Zambezi River in Zambia, one at Victoria Falls and the other one near Kalene Hill in Ikelenge District
Sir William Russell Flint
.
David Shepherd
Lowry
arnoldstreet
tramp
middlesbroughtownhall
lowry-fake
mountainzebra
studio 3
manlookingouttosea
masai
portraitofatiger
tigercameo
youngeland
foal, horses
lastrefuge
memorabilia
goingtothematch