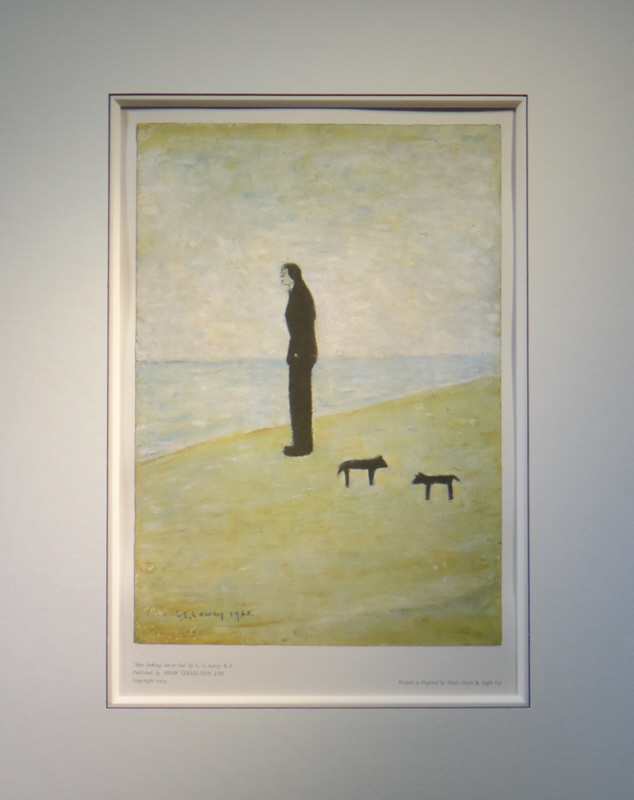 "Man Looking Out To Sea"
Limited edition print of 850
Stamped by the fine art trade guild
Published by the Adam collection in 1973
Image size 14"x 10"
I am fairly sure that this is a scene that Lowry saw on one of his many visits to the north east coast.
A solitary figure, gazing out to sea, unaware of his surroundings. Two small dogs, a 'must have' for many of Lowry's paintings.
Perhaps to add a little humour..
The colours are very muted, as is often the case of skies along the coast near Sunderland.
d@art.info
01623 799 309
collotype
signed prints
elephants, signed, limited edition, prints
privacy
originalframe lowry
Staugustineschurch, drawing
the family, signed print
urllist
Reference library
Steps peel park
arnold street