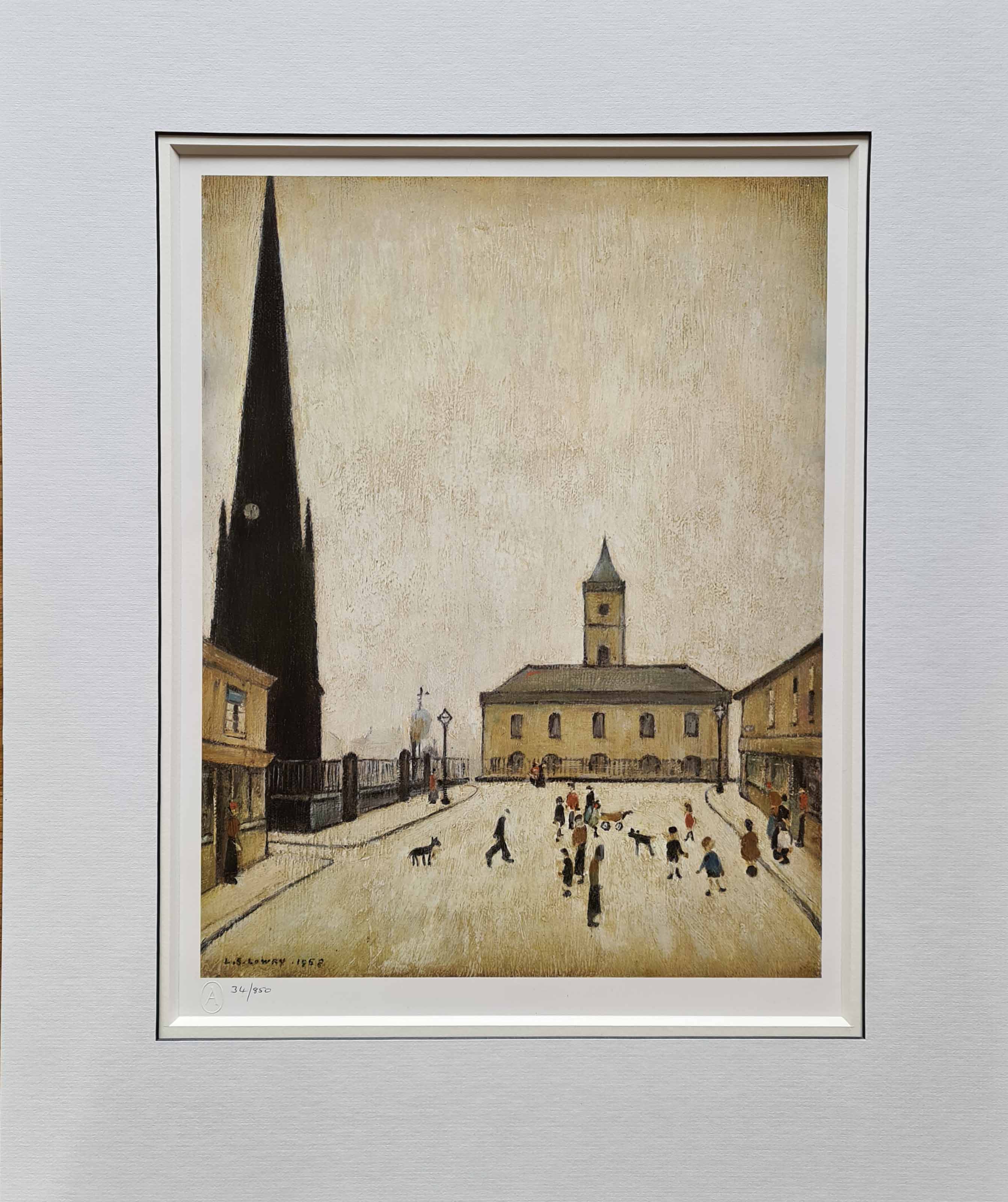 "Middlesbrough Town Hall"
Limited edition of 850
Published and stamped by the Adam collection
Copyright in all countries inc. USA.
Image size 12.0"x 15.25"
Middlesbrough Town Hall is a municipal facility located in Albert Road in Middlesbrough, North Yorkshire, England. It is a Grade II listed building.
The current building was commissioned to replace an older and much smaller town hall in the Market Place in the St Hilda's part of the town which had been designed by W. L. Moffat of Doncaster and which had been completed in 1846.
After population growth, largely associated with the steel industry, Middlesbrough became a municipal borough in 1853 and civic leaders decided to procure a new town hall on open land in a developing area to the south of the Middlesbrough branch of the Stockton and Darlington Railway.
The foundation stone for the new building was laid in 1883, it was designed by George Gordon Hoskins of Darlington and built at a cost of £130,000.
The official opening was performed by the then Prince and Princess of Wales (later King Edward VII and Queen Alexandra) on 23 January 1889.
The work of Mr L.S. Lowry has become of great artistic and financial importance of recent years. A selection of his prints and paintings can be viewed
here
Our aim is to offer our clients an excellent service at unbeatable prices.
d@art.info
01623 799 309