Young Eland
David Shepherd
---
---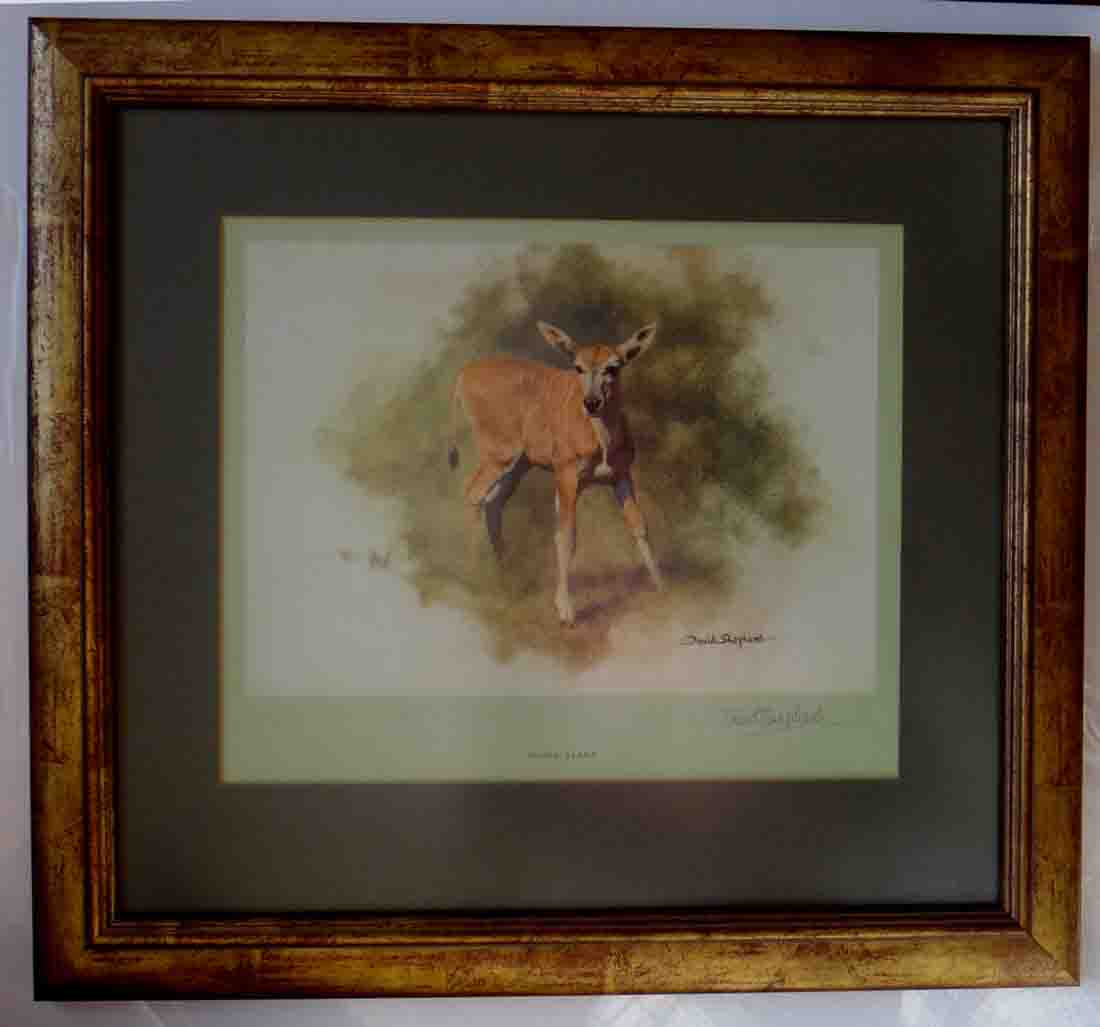 Young Eland
Image size 12" x 10"
Signed Limited Edition of 850
Stamped by the Fine Art Trade Guild
Published 1980
Image Size:-
In stock:- please call for price
The name 'eland' is Dutch for 'elk' or "moose".
It has a Baltic source similar to the Lithuanian elnis, which means 'deer'.
It was borrowed earlier as ellan (French) in the 1610s or Elend (German).
When Dutch settlers came to the Cape Province, they named it after the large, herbivorous moose.
In Dutch, the animal is called 'Eland antelope' to distinguish it from the moose, which is found in the northern boreal forests.
Signed, limited edition, prints and original paintings, drawings for sale.
30 years experience and a collection of hundreds of David Shepherd signed, limited edition prints in the UK!
Studio open, 7 days a week!
Viewing by appointment
EMAIL:-
administrator@davidshepherd.com