The Tramp
---
---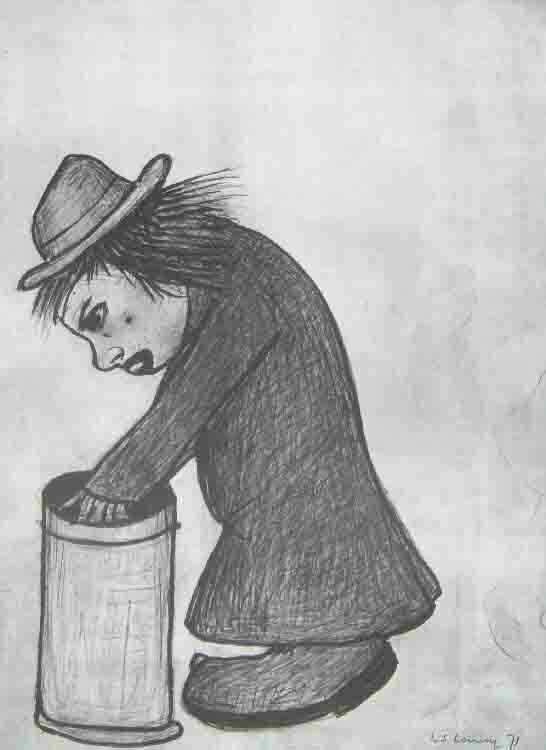 "The Tramp" by L S Lowry
Limited, Edition print of 249.
Image size 15"x 9"
Published For the Mottram memorial exhibition June 1977
Signed by L.Connolly
Courtesy of L.A. and D. Ives
This is a set of four drawings, although they are usually split, and sold separately, as each image is so different.
The Tramp, The Tall Man, The Tall Tower, Mill Scene.
The publication is quite old, , nineteen seventy seven, and the paper on which these images were printed is quite thin and poor quality.
Many are in a poor state, and require a certain degree of renovation.
Undoubtedly, a familiar scene in northern England's indusrial towns.
Signed, limited edition, prints and original paintings, drawings for sale.
EMAIL:-
administrator@lowry.co.uk