Tiger sketch 1986
David Shepherd
---
---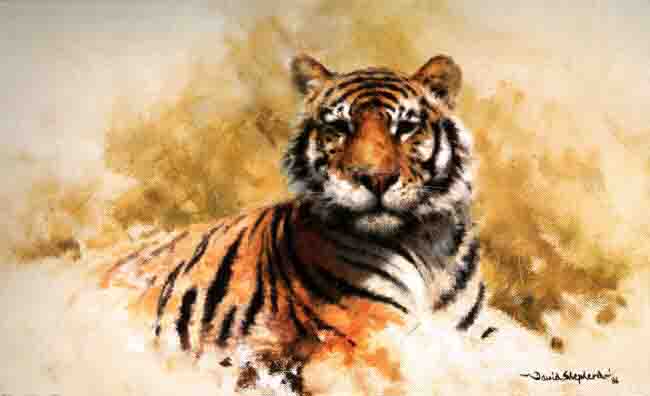 Tiger sketch.
Signed Limited Edition print of 850
Date of publication:- 1986.
Image Size:- 5.5" x 9"
Stamped by the fine art trade guild.
How many tigers are left in the world?
An estimated 3,900 tigers remain in the wild, but much more work is needed to protect this species if we are to secure its future in the wild.
In some areas, including much of Southeast Asia, tigers are still in crisis and declining in number.
Which is more powerful lion or tiger? According to a conservation charity called Save China's Tigers, 'Recent research indicates that the tiger is indeed stronger than the lion in terms of physical strength.
A tiger is generally physically larger than a lion.
Most experts would favor a Siberian and Bengal tiger over an African lion.'
30 years experience and a collection of hundreds of David Shepherd signed, limited edition prints in the UK!
Studio open, 7 days a week!
Viewing by appointment
EMAIL:-
administrator@davidshepherd.com
Back to David Shepherd signed prints for sale