Lowry and Keane; The Rent Collectors
---
---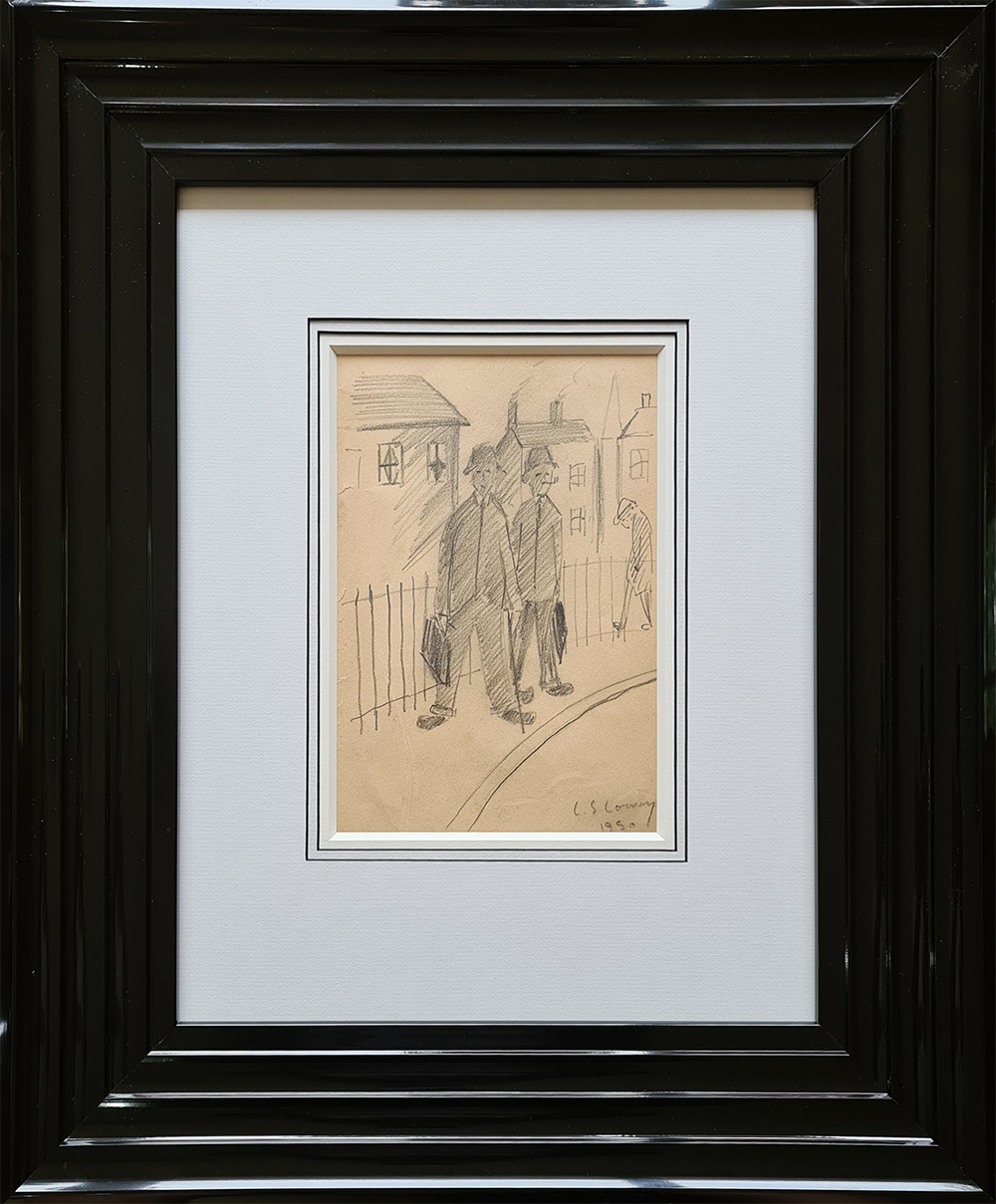 "Mr Lowry and Mr Keane"
An original drawing
Image size 23 x 16cm.
Dated 1950
Signed by l.s. Lowry
Price:- Please call 01623 799 309
This is a charming pencil drawing by Mr Lowry's own hand.
The original framing (as shown) had remained unopened for some 60+ years.
The note on the back of the frame, clearly typed by a manual typwriter by the daughter of Mr Keane,
Lowry's colleague when he was a rent collector.
We have kept the original framing and note by Kitty Keane.
The drawing has been reframed in a french bound mount with museum UV blocking glass.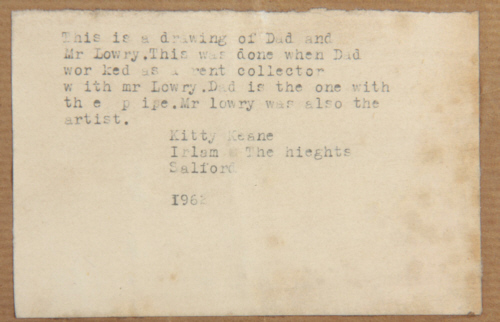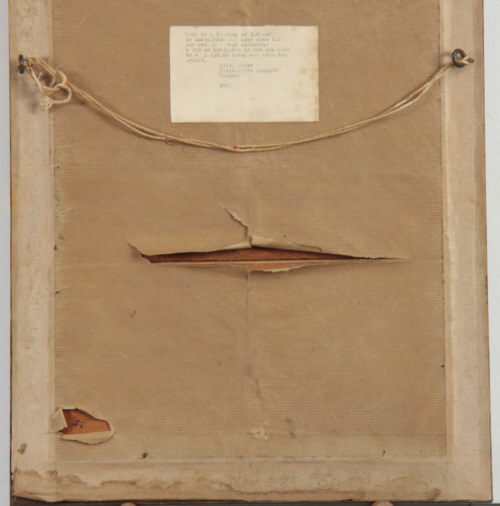 Specialist dealers to the trade and retail.

---
Lowry Prints and Lithographs
.
Signed, limited edition, prints and original paintings, drawings for sale.
We hope that you will browse and enjoy Paintings and signed prints by wildlife artist,
David Shepherd
Also the work of William Russell Flint whose paintings and signed prints are regarded as some of the finest watercolours in the world. Click
Russell Flint
Famous for his portraits of Cecilia, Flint's greatest works illustrate the architecture and landscape throughout rural France
The work of Mr L.S. Lowry has become of great artistic and financial importance of recent years. A selection of his prints and paintings can be viewed
Lowry
Our aim is to offer our clients an excellent service at unbeatable prices.
Back to the Lowry home page
captainandsergeantthefirstfurrowsofautumn
springploughing
stlukes-unsigned
wildlifeoftheworld-mountaingorilla
wildlifeoftheworld-mountaingorilla