Subnigel mine
David Shepherd
---
---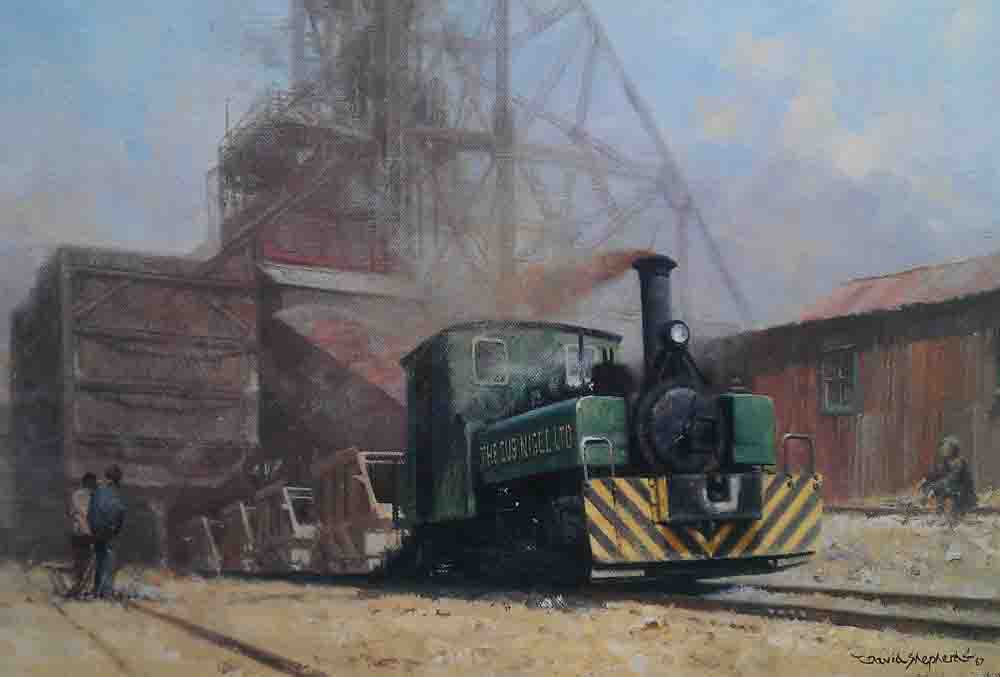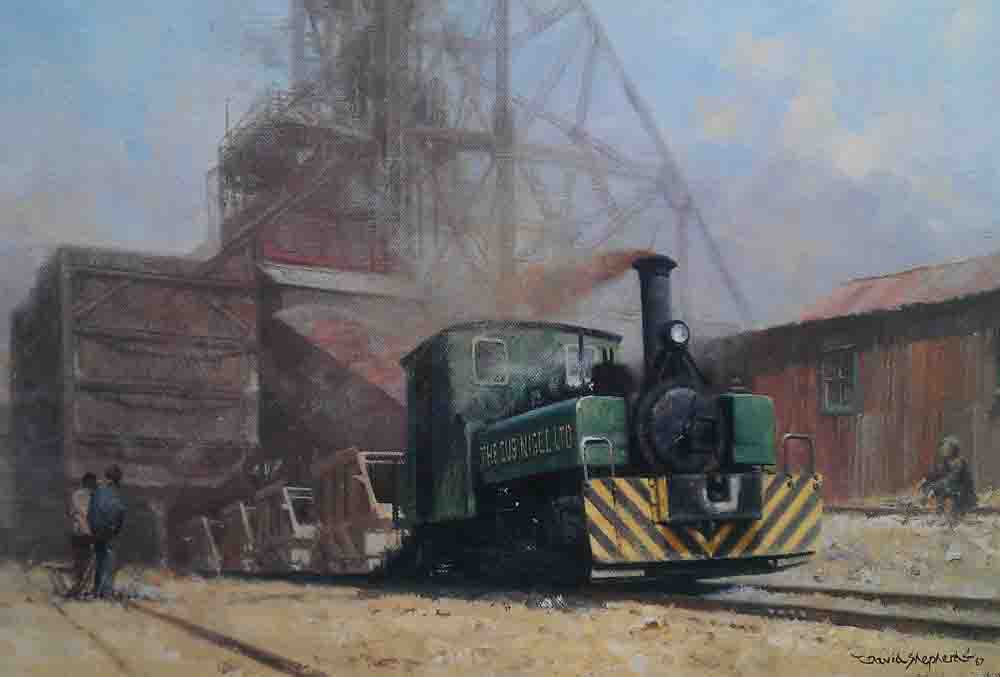 'Sub-Nigel mine on the Transvaal'
Signed Limited Edition of 850
Date of publication 1999
Image Size 14.5" x 24"
Complete with wash/line french bound mount.

EMAIL:- administrator@davidshepherd.com
Telephone England 01623 799 309
These hardworking industrial engines are a joy to behold;
Moving enormous loads through Africa.
it is a pleasure to see the old steam locomotives still in good working order, performing their daily tasks.
The Province of the Transvaal, commonly referred to as the Transvaal, was a province of South Africa from 1910 until 1994, when a new constitution subdivided it following the end of apartheid.
The name "Transvaal" refers to the province's geographical location to the north of the Vaal River.
If you would like to visit the studio in Nottinghamshire, (Saturdays and Sundays are fine too) Please call 01623 799 309 We have a collection of over 500 David Shepherd signed limited edition prints and original paintings for sale.
Signed, limited edition, prints and original paintings, drawings for sale.
30 years experience and a collection of hundreds of David Shepherd signed, limited edition prints
Studio open, 7 days a week!
Viewing by appointment