The Arrest
L.S. Lowry
R.B.A., R.A.
---
---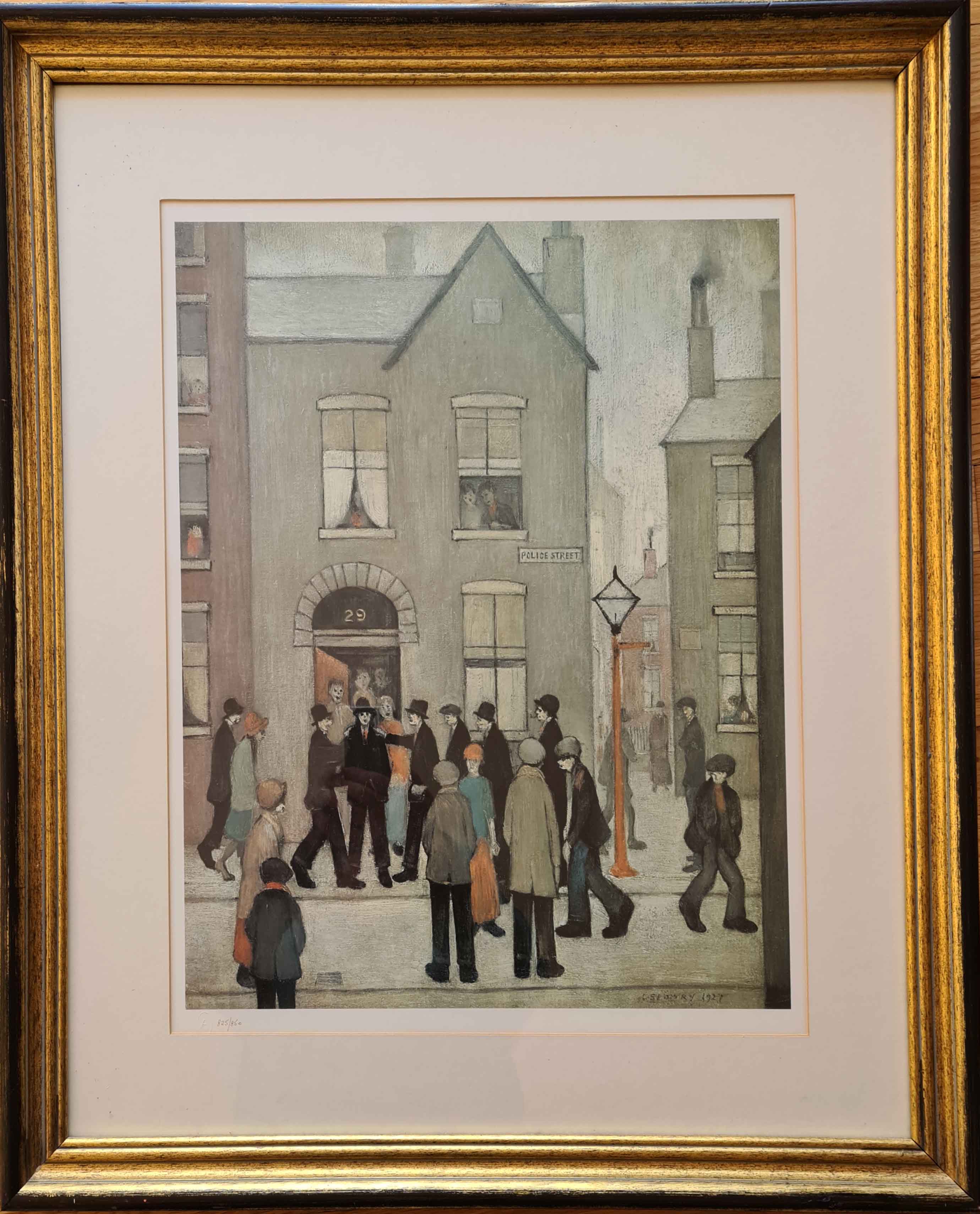 The Arrest
Limited edition of 850
Image size 20.5"x12.16.5"
Painted by L.S. Lowry in 1927
and published by The Cavendish Collection in 1979
Printed by the Cavendish Press in Leicester
The original painting hangs in The Nottingham Castle Museum
'The Arrest' although an unsigned limited edition, published three yars after the artist's death,
has of recent years become quite sought after, particularly as the images become scarcer.
We can see a typical of a man being arrested, by the police who are not wearing the uniforms to which we have become accustomed
Note:- the name of the street, Lowry's humour? 'Police street'
A crowd has gathered, as is so typical of any situation in the streets, passerby interested in the commotion.
rhino, big five
scavengers
bandipur tiger
elephant seals
wildlife of the world
last refuge
Portrait of a tiger
military, gun raid
cheetah pencil drawing 1999
serengeti friends, lions
sentinel
Action at Mirbat
mrs P
tiger cameo
Tahili Fort Buraimi
Hens
highland cattle