Highland Cattle
David Shepherd
---
---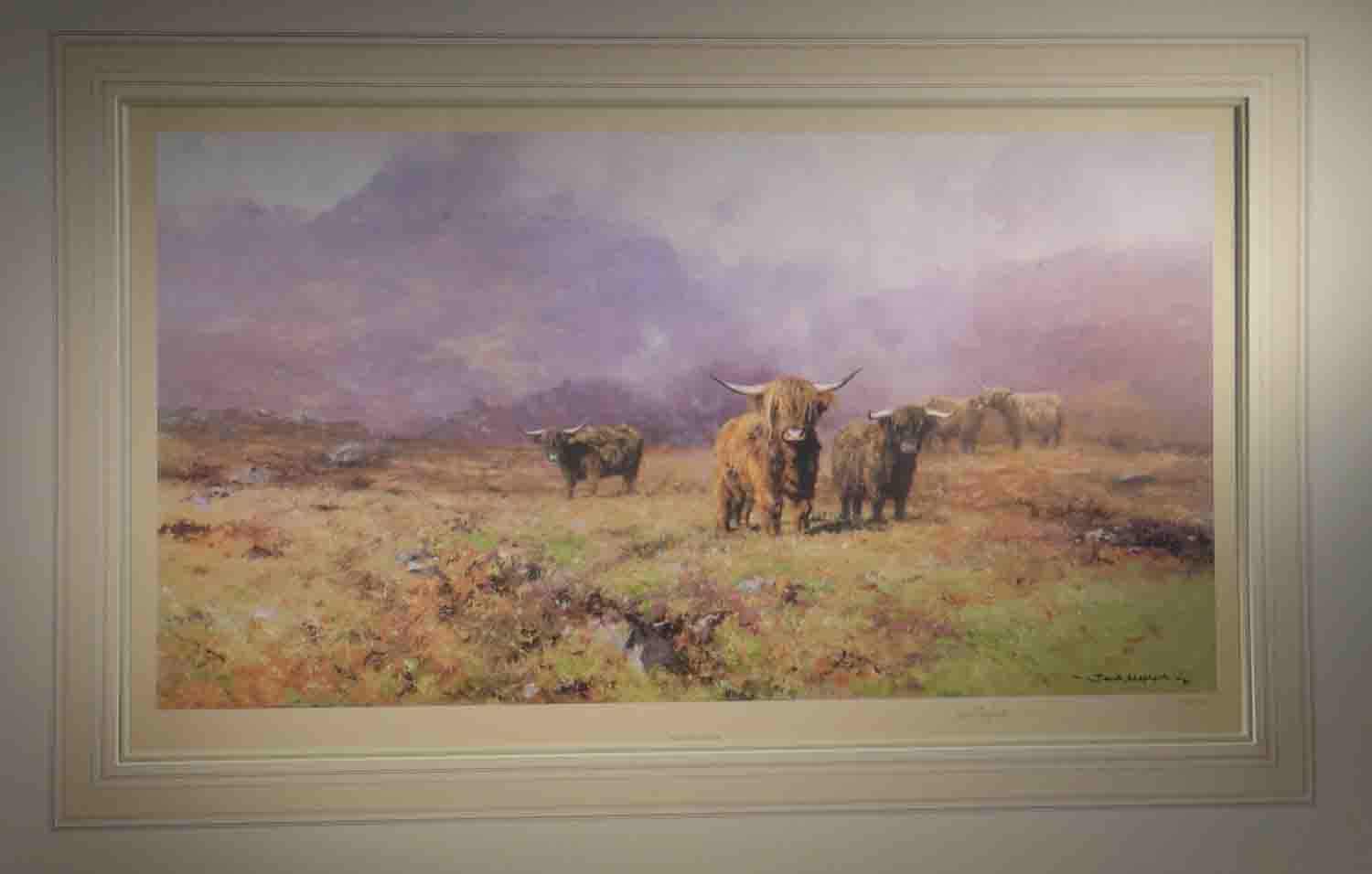 'Highland Cattle.'
Signed Limited Edition of 850
Date of publication 1982
Image Size 30" x 16"
All European cattle cope relatively well with low temperatures but Highland cattle have been described as 'almost as cold-tolerant as the arctic-dwelling caribou and reindeer'.
Conversely due to their thick coats they are much less tolerant of heat than zebu cattle, which originated in South Asia and are adapted for hot climates.
Highland cattle have been successfully established in countries where winters are substantially colder than Scotland such as Norway and Canada.
A fold of semi wild Highland cattle was studied over a period of 4 years.
It was found that the cattle have a clear structure and hierarchy of dominance, which reduces aggression.
Social standing depends on age and sex, with older cattle being dominant to calves and younger ones, and males dominant to females.
Young bulls will dominate adult cows when they reached around 2 years of age.
Calves from the top ranking cow were given higher social status, despite minimal intervention from their mother.
Playfighting, licking and mounting were seen as friendly contact.
Breeding occurred in May and June, with heifers first giving birth at 2–3 years old.
Studio open, 7 days a week!
Viewing by appointment
administrator@davidshepherd.com
L.S. Lowry
Russell Flint
Back to
David Shepherd
prints for sale.