Action at Mirbat
David Shepherd
---
---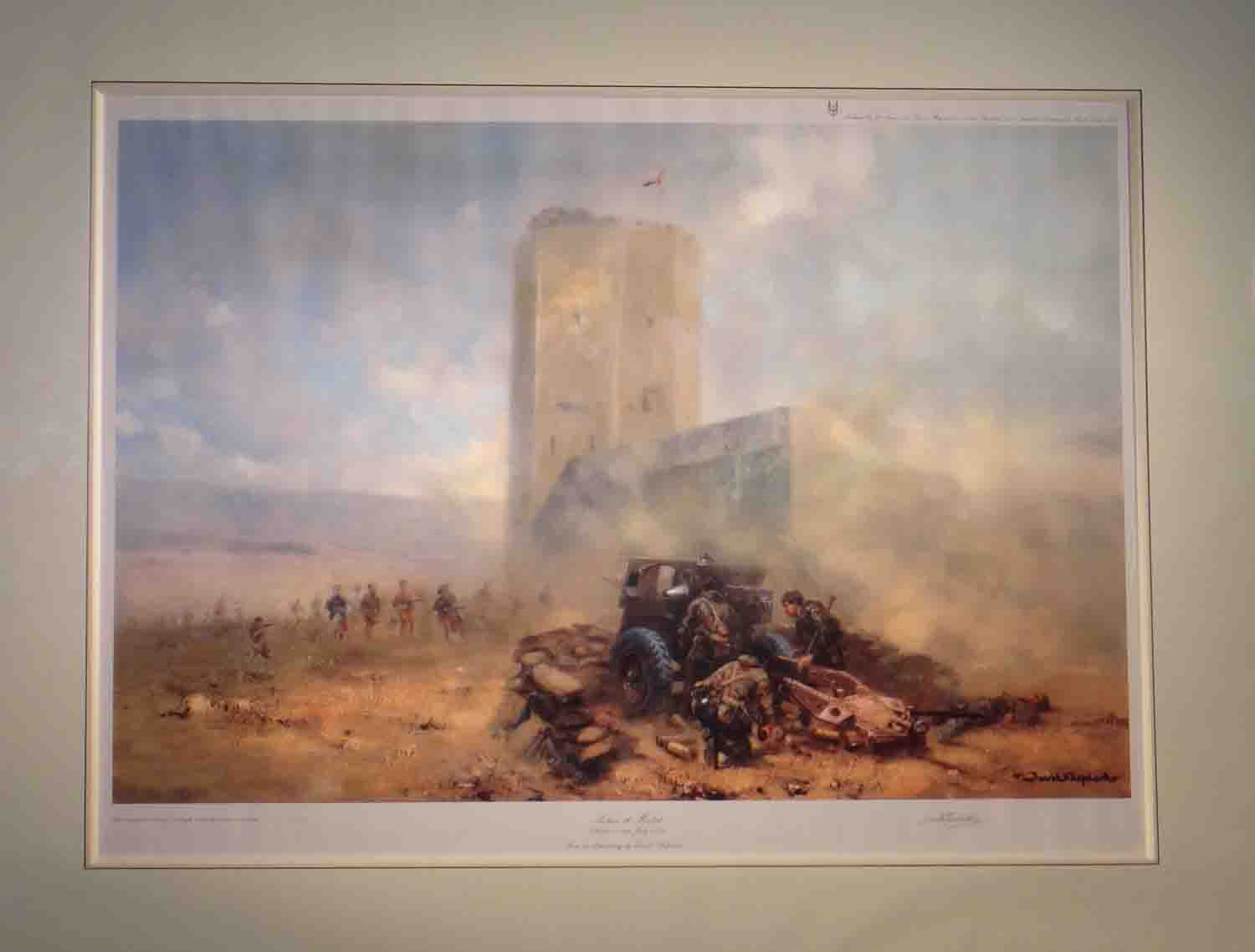 Action at Mirbat
Limited edition of 500
signed by David Shepherd
Mirbat is a coastal town in the Dhofar governorate, in southwestern Oman.
It is located at about 16 degrees 59'19?N 54 degrees 41'32?E.
It was the site of the 1972 Battle of Mirbat between Communist guerrillas on one side and the Armed forces of the Sultan of Oman and their Special Air Service advisers.
At 6 am on 19 July 1972 the PFLOAG attacked the British Army Training Team (BATT) house, which housed the nine SAS soldiers, based just outside the Port of Mirbat.
The PFLOAG (locally known as the Adoo) attacked the SAS BATT house knowing that to be able to reach the Port of Mirbat they would first have to defeat the SAS guarding the approach to the town in Jebel Ali,
a series of small desert slopes leading to the Port.
If you would like to visit the studio in Nottinghamshire, (Saturdays and Sundays are fine too) Please call 01623 799 309 We have a collection of over 500 David Shepherd signed limited edition prints and original paintings for sale.
30 years experience and a collection of hundreds of David Shepherd, limited editions!
Studio open, 7 days a week!
Viewing by appointment
EMAIL:-
administrator@davidshepherd.com
Back to
David Shepherd prints
for sale.