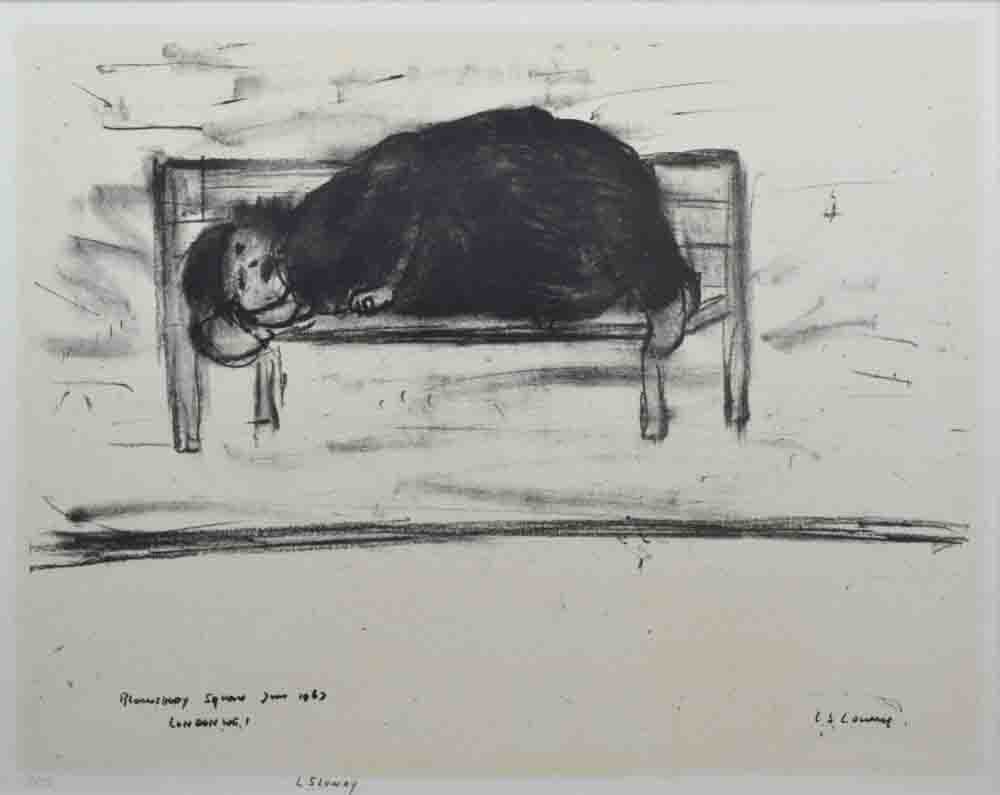 "Bloomsbury Square"
Signed in pencil, Lithograph, Edition of 75.
Image size 24.5"x 19"
Published by Ganymed
Bloomsbury Square is one of fifteen original lithographs, hand produced in the same manner as orinial etchings hundreds of years ago.
Although all of these lithographs are rare and much sought after, there is always a 'pecking order', and the most sought after titles rarely appear on the market.
Bloomsbury Square is in East London.