Bloomsbury Square
---
---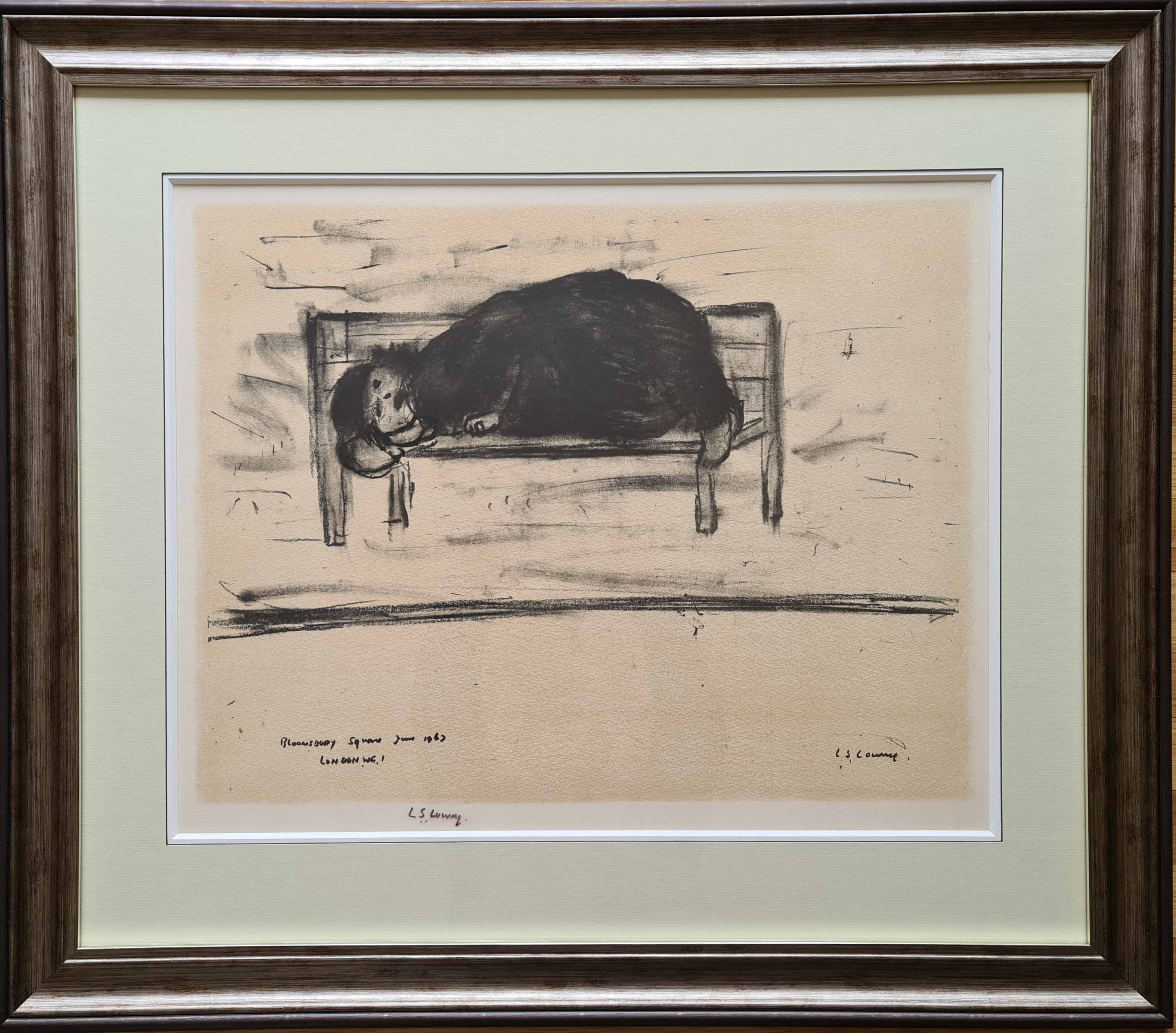 "Bloomsbury Square"
Signed in pencil, Lithograph, Edition of 75.
Image size 24.5"x 19"
Published by Ganymed
This particular lithograph is of significant interest as it was given by Lowry to his great friend Monty Bloom
A Certificate of authenticity will be issued with the work and stating that this particular lithograph came from Monty Bloom's estate via his son, Martin.
Bloomsbury Square is one of fifteen original lithographs, hand produced in the same manner as orinial etchings hundreds of years ago.
Although all of these lithographs are rare and much sought after, there is always a 'pecking order', and the most sought after titles rarely appear on the market.
Bloomsbury Square is in East London.
Here are some links to work by the world acclaimed wildlife artist, David Shepherd
african babies
Koalas
Scottish scenes
Miltary
Willesden sheds
Muffin the dog
Africa
Lambs
Bongoe antelope
Lions
A donation
Day at the cricket
Trains
Bromton square, London
Terminal 2, Heathrow