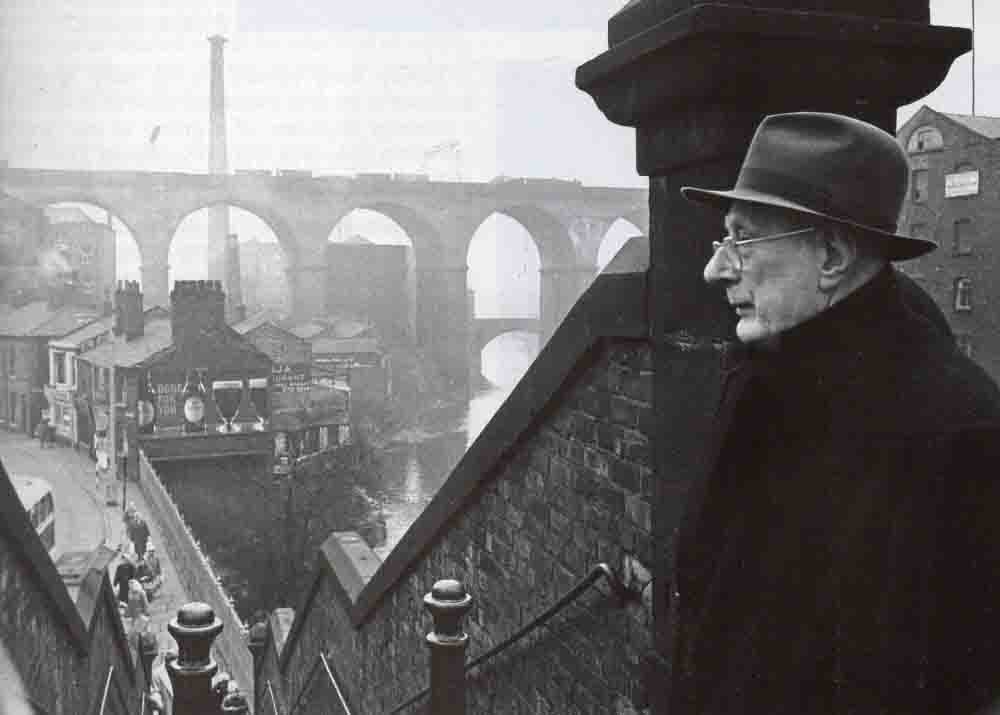 L.S. Lowry standing at the top of the Wellington Bridge steps, Stockport, with the viaduct and River Mersey in the background, 1962.
Stockport Viaduct, alternatively known as the Edgeley Viaduct, carries the West Coast Main Line across the valley of the River Mersey in Stockport, Greater Manchester, England.
It is one of the largest brick structures in the United Kingdom, as well as a major pioneering structure of the early railway age.
The cost was £72,000 and it crosses the River Mersey.
The work of Mr L.S. Lowry has become of great artistic and financial importance of recent years. A selection of his signed prints and
original
drawings can be viewed and bought here
Our aim is to offer our clients an excellent service at unbeatable prices.