Studio (6)
---
---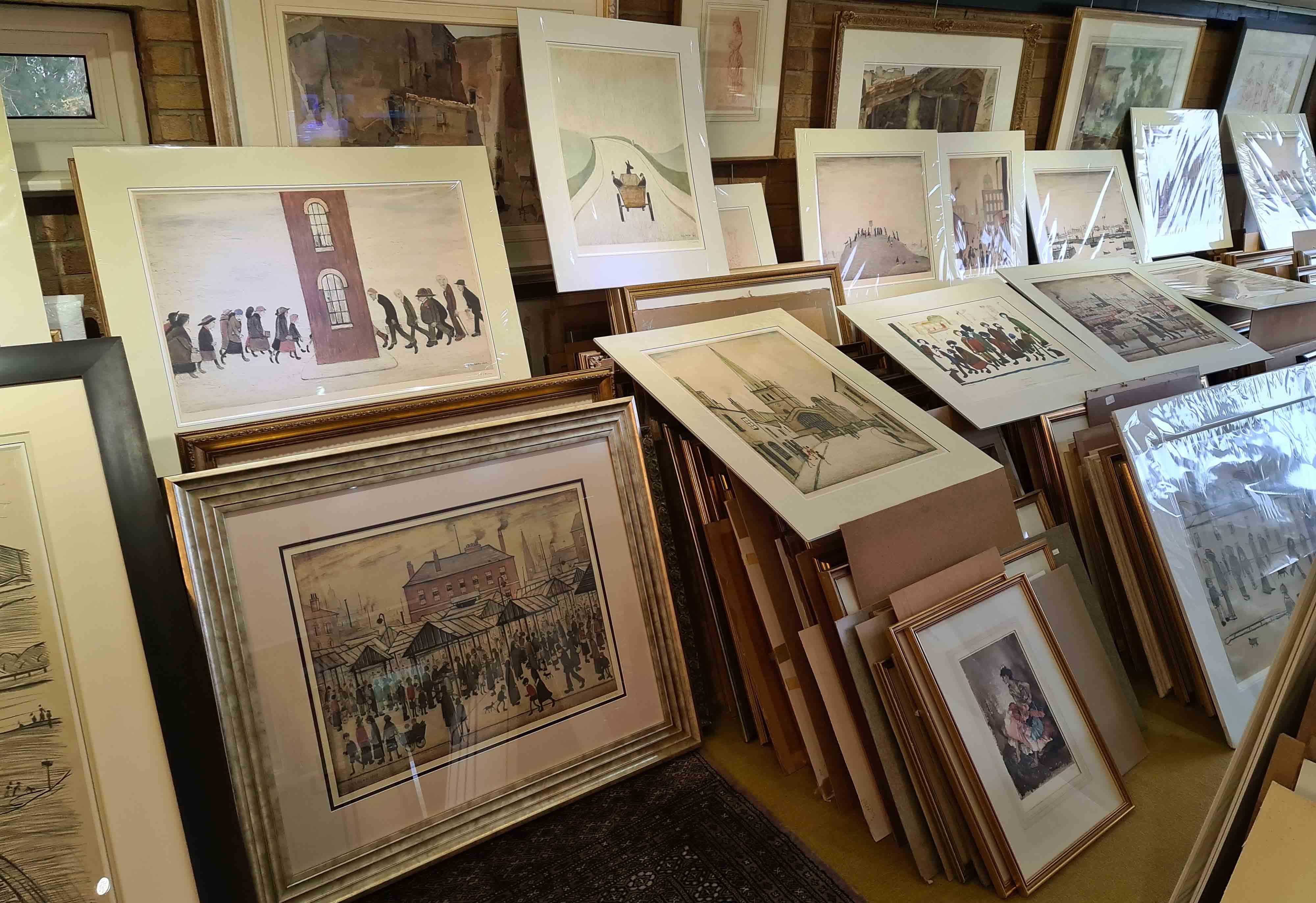 A small selection of work in the studio.

L.S. Lowry
The above photo shows a small selection of the signed limited editions by .S. Lowry that we have on display in the studio.
This is the largest collection in the UK, and you can browse through almost the entire published works of Lowry, comparing sizes, colours and prices.
Lowry's work, and in particular, his signed limited edition prints have become very sought after, and appear to be a great investment... There were only around fifty titles, and most were published fifty or more years ago.
many have over the years been lost or damaged, which has resulted in the pristine copies being highly regrded.