People Standing About ( signed limited edition print )
L.S. Lowry
R.B.A., R.A.

---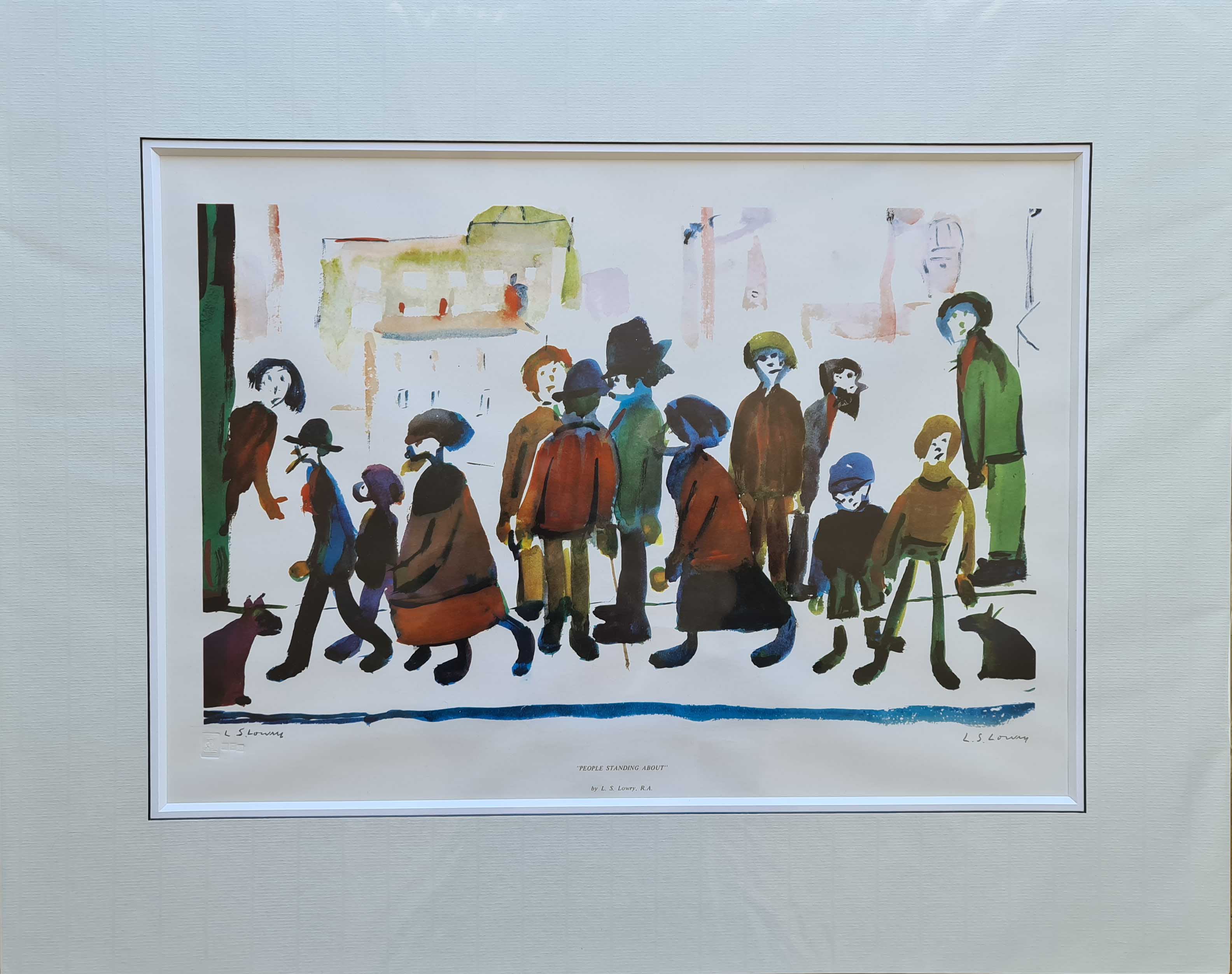 "People standing about."
Limited edition signed print of 500
Image size 19.5"x 13.25"
Reproduced from an original watercolour
Published by Penrose Fine Arts International
Bolton, Lancashire
Copyright in all countries including USA
Unfortunately this publication is quite susceptible to fading
(All our work is in pristine condition)
Due to UV light, poor inks and paper.. some titles are more susceptible than others to fading.
The image below shows a copy of 'People standing about' that has suffered from fading.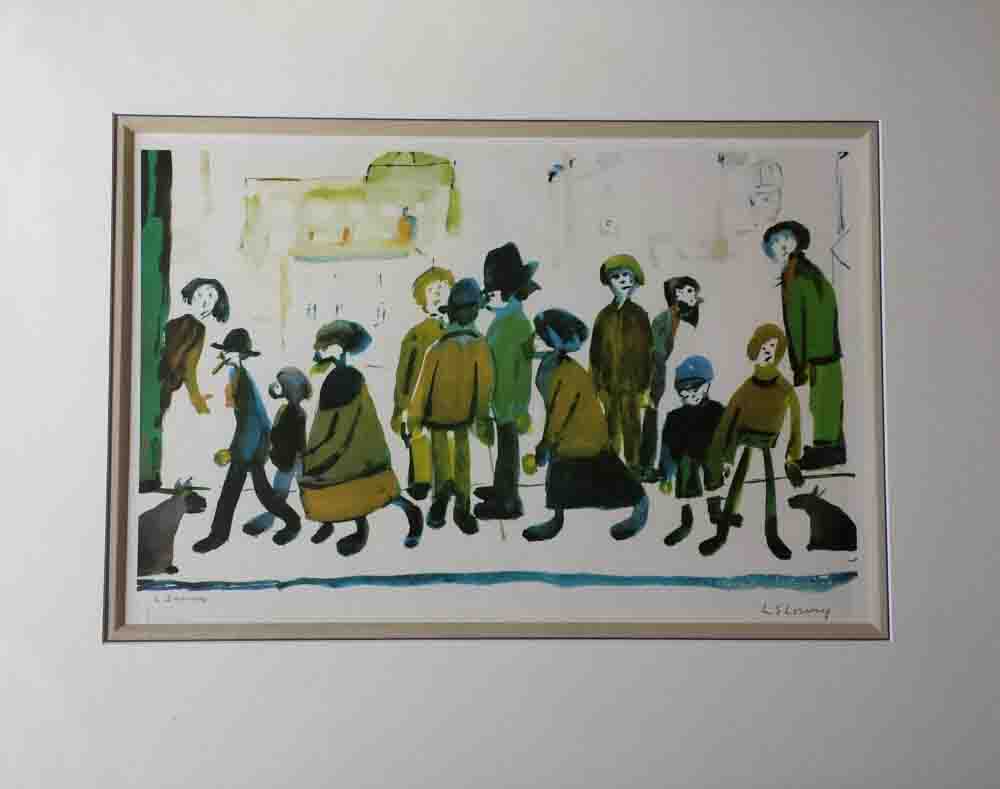 All Lowry' s signed limited editions are photo lithos.
ie. When published, they are all absolutely identical and there is no difference in condition or value in any particular number.
The idea that the edition number has some bearing on value, comes from the days of 'original etchings where a plate was etched and inked..
and it was thought that earlier copies were preferable.. (as the plates were 'cleaner' and less full of ink)
Some galleries use this as a sales ploy on unsuspecting customers...
It is of utmost importance how the prints have been looked after during their last 40+ years ...
Poor quality inks and paper were used to produce this image, which resulted in the majority of the edition fading due to UV light.


There are approximately 54 signed prints and 17 lithographs;
Approximately 26 unsigned, limited edition prints;
and many open edition, poster prints of decorative value only.
The signed prints have an embossed stamp, by the Fine art trade guild, or that of the publisher;
Some titles are simply signed and numbered,
and several titles eg. 'Mill scene' print, 'Level crossing' print and 'Market scene' print are simply signed in pencil by Lowry,
but not stamped or numbered, although they are limited edition prints (editions of 750).

Please take a moment to browse and enjoy the signed limited edition prints and paintings by wildlife artist David Shepherd,
Also the work of Sir William Russell Flint whose paintings and signed limited edition prints are in great demand.
Famous for his portraits of Cecilia, Flint's greatest works illustrate the architecture and landscape throughout rural France
The work of Mr L.S. Lowry has become of great artistic and financial importance of recent years.
The steps Peel Park
A selection of his signed prints and drawings can be viewed and bought here
Our aim is to offer our clients an excellent service at unbeatable prices.
d@art.info
01623 799 309