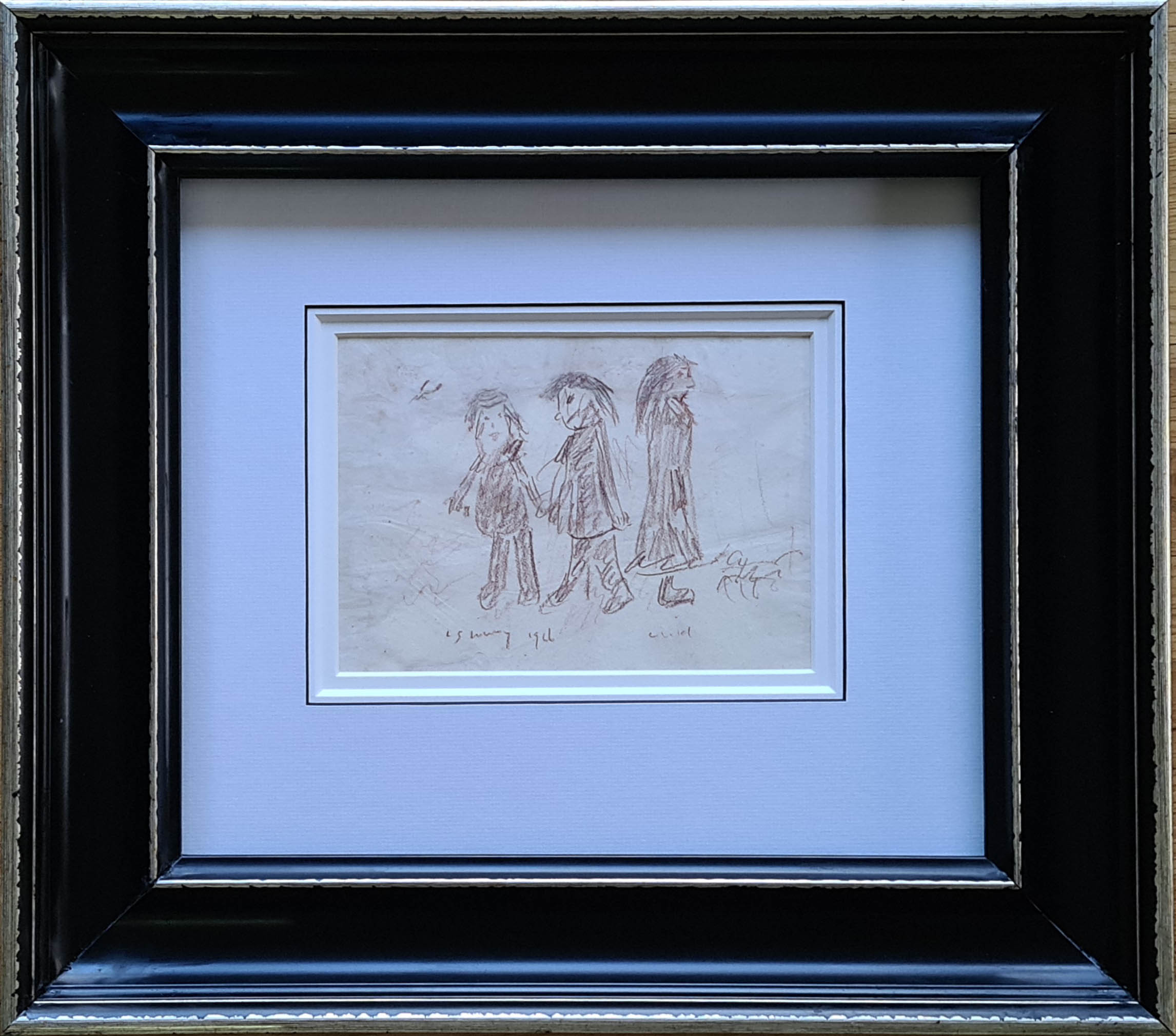 "Three Figures"
Signed, original red chalk drawing
Image size 9.75"x 7" (25 x 18cm.)
Signed L S Lowry and dated 1966
A superb example of Lowry's original work
Encapsulating all the elements that he is so well known for producing. There appears to be a story behind this group of three people,
It looks as though there is the writing 'child', below the third figure on the right?
and possibly the 'beginings of a dog on the right side.
The paper Lowry used to draw this red chalk sketch is very delicate.
The previous owner had the work for well over twenty years.
An intriguing and typically quirky scene by L.S. Lowry
This photo will be replaced by the drawing complete with frame and museum glass.
d@art.info
01623 799 309