Mountain Gorilla (wildlife of the world)
---
---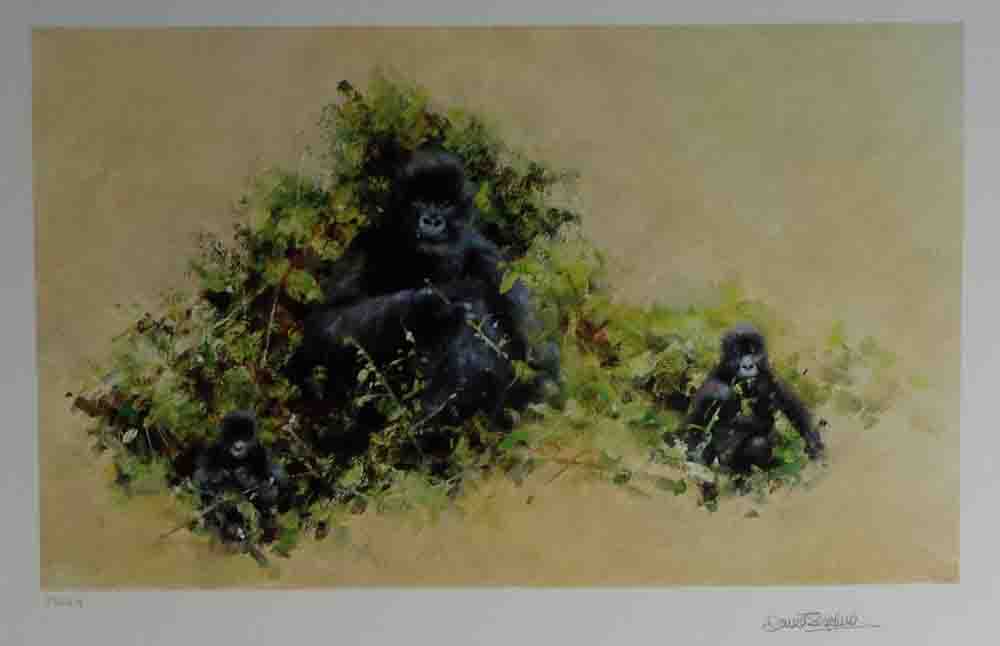 "Wildlife of the World
Mountain Gorilla
Boxed portfolio comprising 8 Signed, limited editions
Date of publication 1998-1999
Mint condition
"wildlife of the world"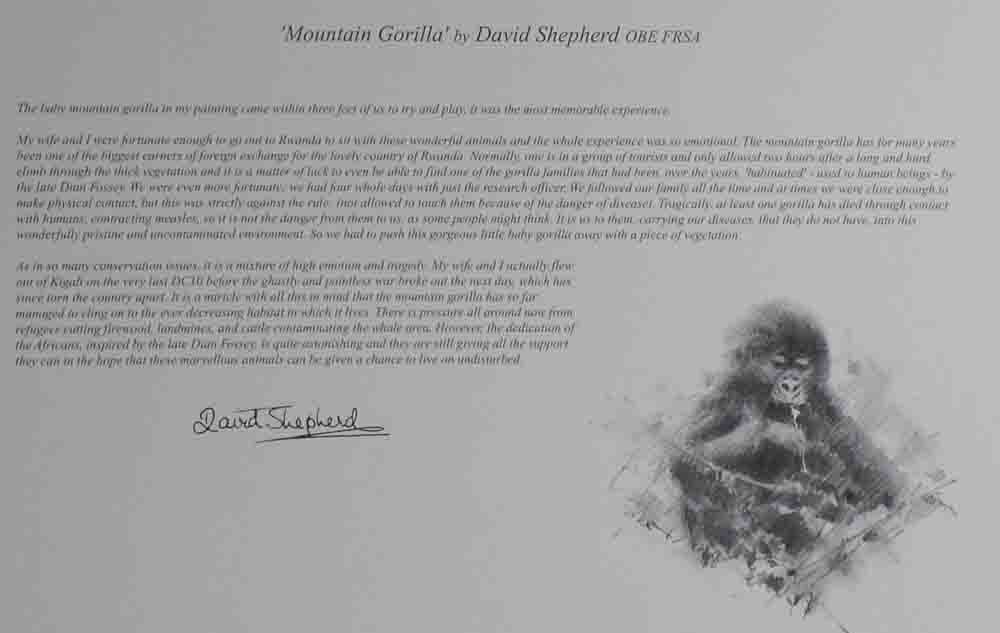 Mountain gorillas are descendants of ancestral monkeys and apes found in Africa and Arabia during the start of the Oligocene epoch (34–24 million years ago).
The fossil record provides evidence of the hominoid primates (apes) found in east Africa about 22–32 million years ago.
There are two populations: One is found in the Virunga volcanic mountains of Central Africa, within three National Parks;
Mgahinga, in southwest Uganda; Volcanoes, in northwest Rwanda; and Virunga, in the eastern Democratic Republic of Congo (DRC).
The other population is found in Uganda's Bwindi Impenetrable National Park.
Signed, limited edition, prints and original paintings, drawings for sale.
Studio open 7 days a week!
Viewing by appointment
Visit the studio in Nottinghamshire. Back to David Shepherd signed prints for sale