Home fron the pub
---
---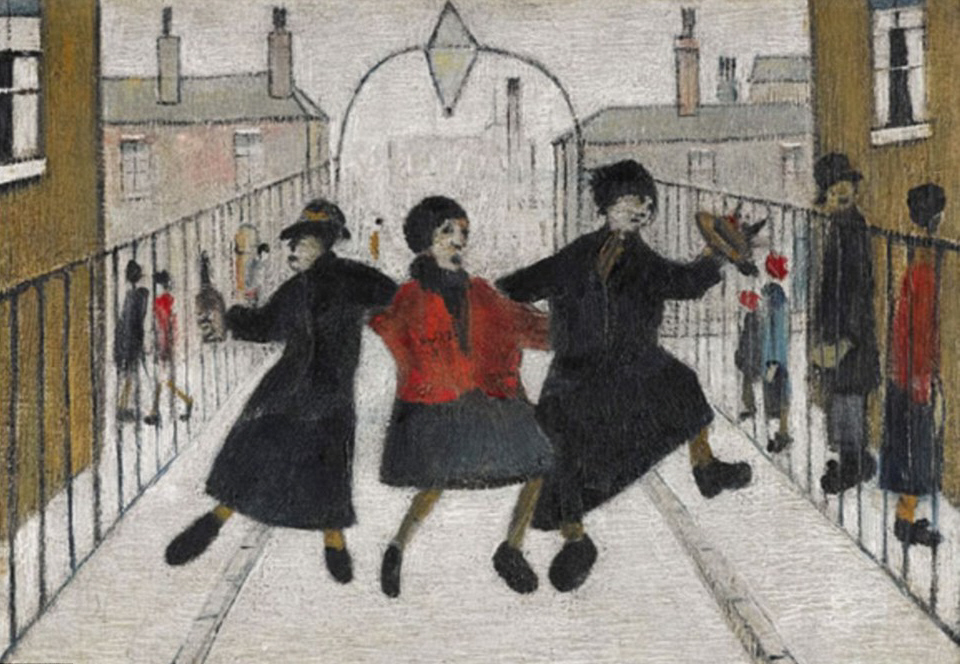 This work was painted in 1924 when Lowry was thirty seven years old.
The decor, the surroundings and the clothes may have changed over the years,
but we can still see the same scenes today as three girls
make their way home after a night out on the town'.
This painting has not been seen before and is expected to sell for around £ 600000, however, recently many of Lowry's paintings achieving
several times the estimate. So it can be anticipated that this painting will be sold
for well in excess of one million pounds.
The scene is probably of no specific area, but a generalisation by Lowry of an event that he saw.
Home from the pub
The highest price for one painting was £1.9 million when 'Going To The Match' was sold in 1999.
Later in 2007, the sale of the Lowry's painting "Daisy Nook Fair" achieved £3.8m.
May, 2011 "The Football Match" painting (not 'Going to the match') by Lowry was sold for £5,641,250.
November, 2011 The 1960 painting of 'Piccadilly Circus' by L.S.Lowry was sold for £5,641,250
Recently the 'Going to the Match' painting has been valued at £6,000,000-10,000,000