Nursery Sketches
L.S. Lowry
---
---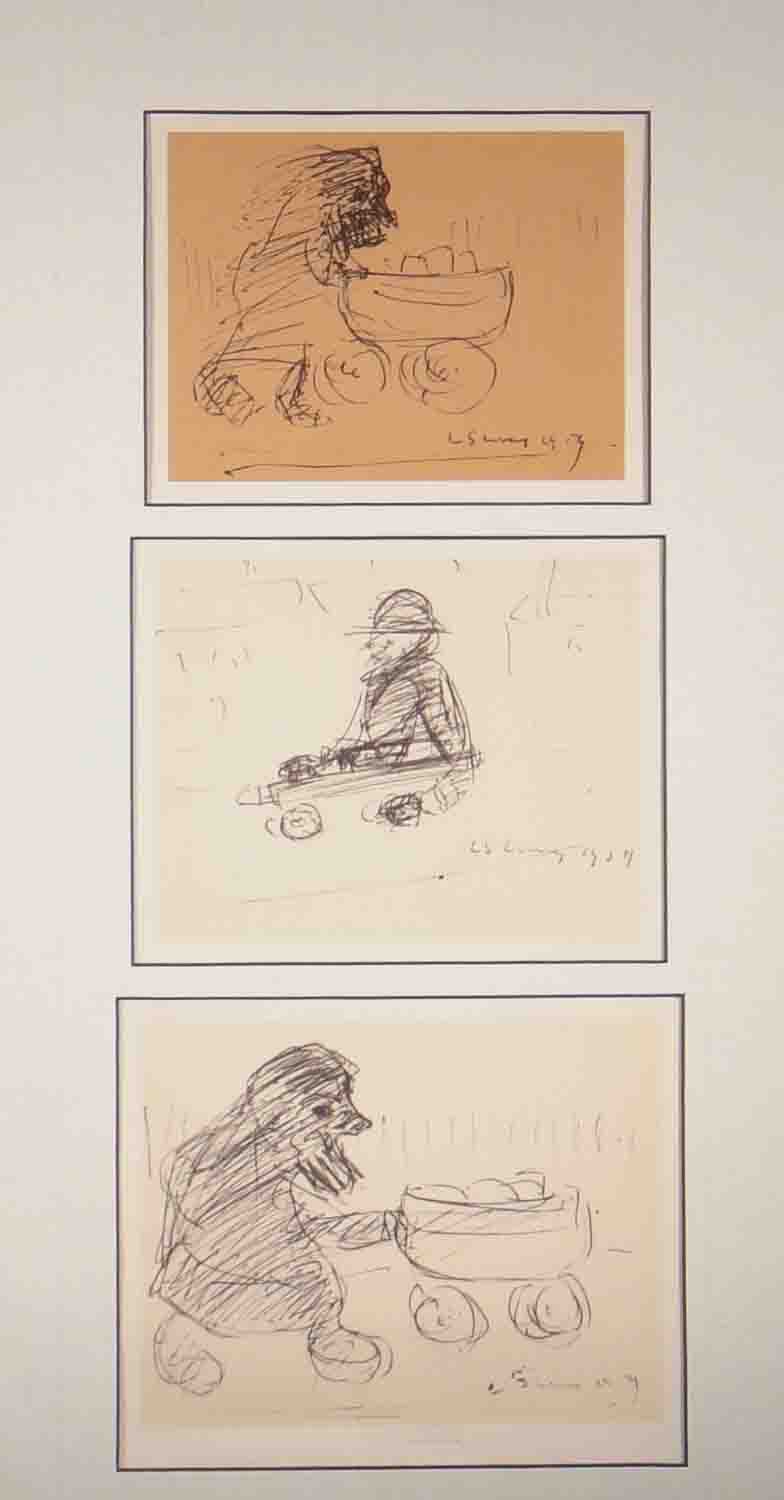 "Nursery sketches"
Limited edition print of 850
Image size 5.5"x 13"
Stamped by The Fine Art Trade Guild
Published by the Adam collection
Printed by Chorley and Pickersgill
Copyright in all countries inc. USA

Sometimes this print is mistakenly called 'The Group of Children' sketch, as it was published at the same time...

It is stamped by The Fine Art Trade Guild, and was published with 'Group of Children' which is a signed limited edition print,
although on its own, it is not of much value, and is better kept with 'Group of children' as a set.
The sketches are rather 'odd', and not particulry child-like,
Again, another expression of how Lowry may perceive a situation.
We specialize in Lowry signed limited editions, and all the work we sell is in pristine condition.