Group of Children sketch
---
---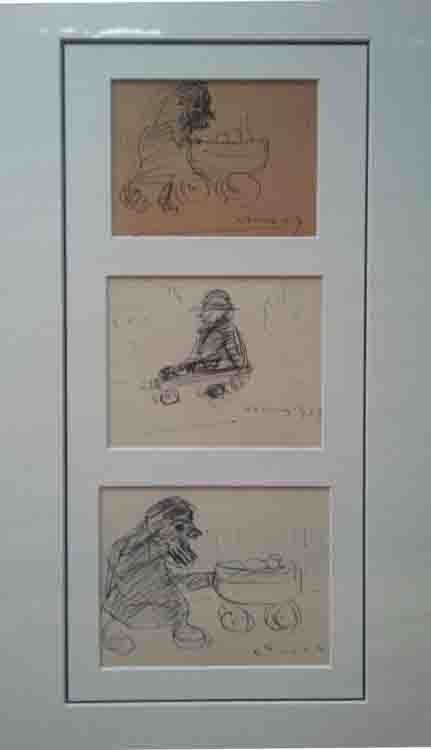 "Group of Children sketches"
Limited edition print of 850
Image size 5.5"x 13"
Stamped by The Fine Art Trade Guild
This drawing was published with 'Group of Children'
It was not a preliminary sketch for the oil painting.
But usually the two were sold together.
Over the years, ans as Lowry's work became more sought after.. the 'Nursery sketches' were often sold separately.
They have no bearing on the signed, limited edition 'Group of Children' and although it is a limited edition of 850
it is not personally signed, and therefore of little value.
Published by the Adam collection
Printed by Chorley and Pickersgill Copyright in all countries inc. USA


Signed, limited edition, prints and original paintings, drawings for sale.
EMAIL:-
administrator@lowry.co.uk